Stocks & shares ISAs are tax-free investment accounts that allow you to earn dividends, interest and capital gains fee from tax. Their catch is that the amount you can deposit into an ISA each year is strictly limited. While the current allowance is a generous £20,000, ISAs started out with much lower limits. All of the available historical ISA allowances, cumulates to £253,560 as of 2021. And yet, there are over £1,365 ISA millionaires. This article will explain how these ISA millionaires achieved this feat. and how you could become a stocks & shares ISA millionaire yourself!
ISA millionaires are worth studying, because they achieved financial success with a level playing field:
The strict deposit cap meant that the ultra-wealthy could not boost the value of their ISA
Because what investments can be held in an ISA are also restricted, 'exclusive' investments such as hedge funds were also taken off the table.
These lucky investors achieved ISA millionaire status with exactly the same tools and opportunity as any other members of the public who could afford to put an average of £1,000 per month into their ISA.
Let's take a look at how they did it, and whether this gives clues about the best companies or perhaps the best funds to invest in.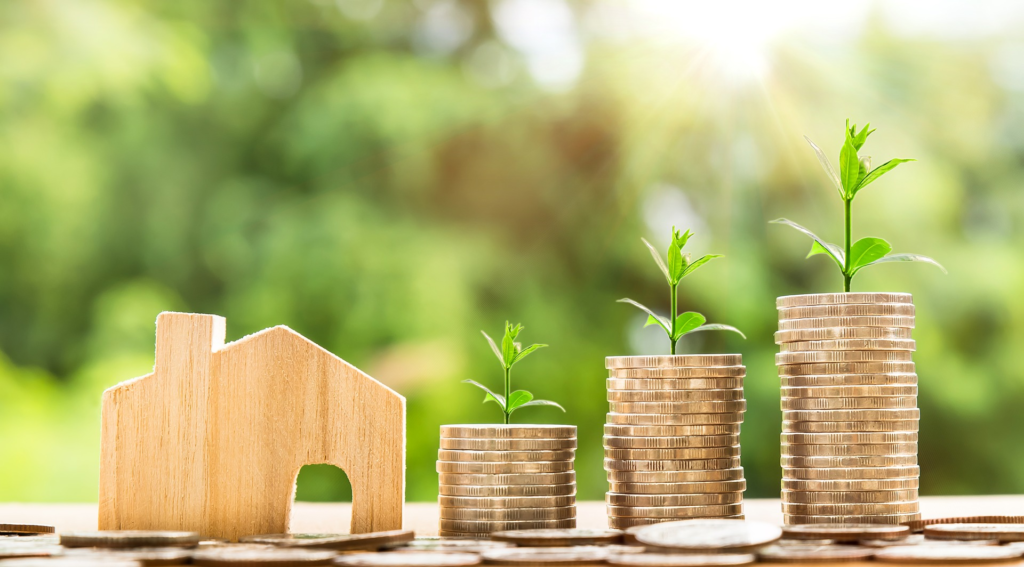 Our sources
You may be wondering how we can lift the lid on real ISA millionaire strategies. Did the ISA millionaires begin penning popular stocks & shares books? How else did this information come into the public domain?
Well, several of the best UK stockbrokers have publically disclosed data and insights about the ISA millionaires within their client base. During 2020 and 2021, Hargreaves Lansdown, AJ Bell and Interactive Investor have all published articles which reveal the secrets of their ISA millionaires.
On a totally anonymous basis, they have shared facts such as:
The number of ISA millionaires among their clients
The age distribution of this group
Information about what investments and funds are held by them
This allows us to not only understand the number of ISA millionaires out there but a large part about how they become ISA millionaires.
Which are the best stocks & shares ISAs?
We've shortlisted the best of the best stocks & shares ISAs below to help your search:
---
Large UK trading platform with a flat account fee and a free trade every month. Cheapest for investors with big pots.
The UK's no. 1 investment platform for private investors. Boasting over £135bn in assets under administration and over 1.5m active clients. Best for funds.
---

Youinvest stocks & shares ISA offers lower prices the more you trade! Which? 'Recommended Provider' for last 3 years.
---

Buy and sell funds at nil cost with Fidelity International, plus simple £10 trading fees for stocks & shares and ETFs.
Please also see our Hargreaves Lansdown review, our AJ Bell review and interactive investor review.
How many stocks & shares ISA millionaires are there?
It is difficult to give a complete figure. We have information from just three brokers, in a market with over 50 providers (Click here for a full list of stocks & shares ISA providers).
However, the three brokers who have published this data are some of the UK's largest, so they represent a good proportion of the UK stocks & shares ISA market – I'd estimate around 25% – 40%.
Interactive investor – 731 (source)
AJ Bell – 55 (source)
Hargreaves Lansdown – 300 (source)
In total, these three ISA providers above have 1,086 clients with £1m+ accounts. If we assume that they represent approx. 32.5% of the UK market, then we can extrapolate that there are roughly 3,000 ISA millionaires living in the UK.
Finder.com reports that 2.5m adults in the UK hold a stocks & shares ISA. That means that we can conclude that ISA millionaires are in the top 0.1% of ISA investors.
What does the typical stocks & shares ISA millionaire look like?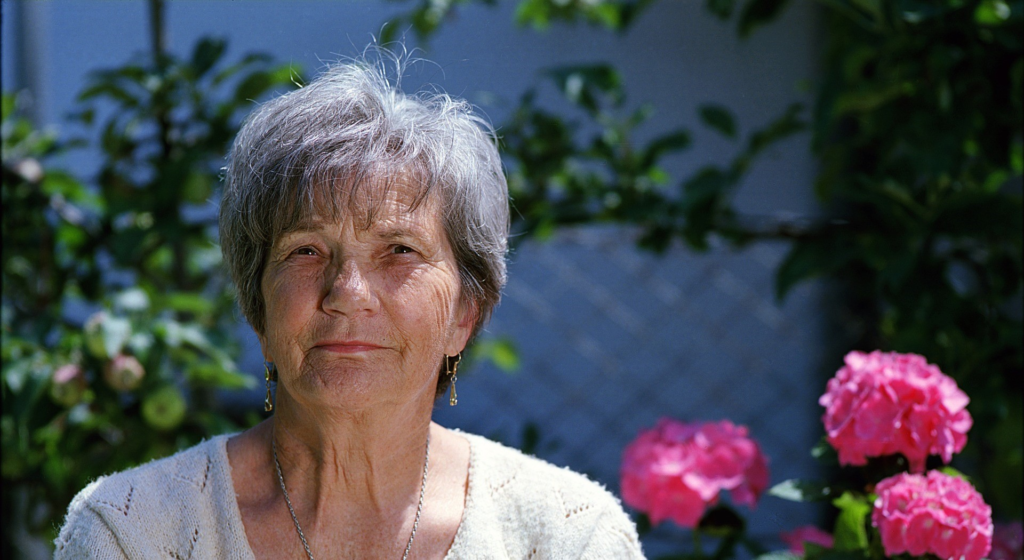 The typical ISA millionaire is aged 70, meaning that most stocks & shares ISA millionaires have already passed retirement age.
Given that the stocks and shares ISA has only been around for 21 years, this raises a question – why did this age group seem to fare much better than younger generations?
The cause could be due to our lifestyles. To become an ISA millionaire of the last twenty years, savers needed to make use of every pound of allowance possible. This will have required a steady disposable income, or a large pot of savings to utilise the full ISA allowance every year.
Does this sound like something the younger generation could easily do? Folks in their 30s and 40s are buying houses, raising families, paying for university accommodation and so on.
These demands on personal finances are likely to leave dents in ISA deposit records, which will naturally decrease the chances of younger people appearing in the top 0.1% of ISA investors.
What did ISA millionaires invest in?
The big question you're probably wondering is what did stocks & shares ISA millionaires invest in? How did they become a millionaire?
Investment trusts
ISA millionaires tend to invest far more of their portfolio in the best UK investment trusts than the average stocks & shares ISA investor. Read our definition of investment trusts for an introduction to this collective investment vehicle.
Pacific Horizon Investment Trust. This is an investment trust managed by Baillie Gifford which targets capital growth through investment in the Asia-Pacific region (excluding Japan) and the Indian Sub-continent. This trust had a stagnant beginning to the 2010s but really turned that performance around in the second half of the decade. Its fund factsheet shows a 350% increase in its Net Asset Value (NAV) over the last ten years, with 310% of that in the last five years.
Scottish Mortgage Investment Trust. Another Baillie Gifford trust. This one has certainly outgrown its name since it was incorporated in 1909. As its website points out; the Scottish Mortgage Investment Trust is a global fund that has no connection to mortgages!
Several other investment trusts featured in ISA millionaire portfolios are run by Baillie Gifford. These included:
Global Discovery Investment Trust
Positive Change Investment Trust
Scottish American Investment Trust
Alliance Trust. This was the top holding of Interactive Investor ISA millionaires. Alliance Trust is an investment trust which is effectively a 'fund of funds'. Alliance uses investment manager Willis Towers Watson to allocate capital across multiple 'high conviction' stock pickers with varying investment styles.
Open-Ended Investment Companies
Investment trusts aren't the only game in town. ISA millionaires also invest in a spread of other funds, including unit trusts, Open-Ended Investment Companies (OEICs), deep value funds and Exchange Traded Funds (ETFs).
Fundsmith Equity. Fundsmith Equity is an OEIC (Definition) that has a blazing track record of historic returns. Its fund factsheet shows that the fund return has exceeded 18% for 4 of the 5 years from 2016 – 2020. Historical returns are not a reliable indicator of future returns.
Individual shares
ISA Millionaires also favoured buying shares in blue chip UK companies.
AJ Bell reported that the average number of investments held by an ISA millionaire was 28. That's a great deal of diversification. How many investments do you hold in your investment portfolio?
Their favourite individual companies? Interactive Investor claimed that Royal Dutch Shell and GlaxoSmithKline were their client's favourite individual stocks. Millionaires with AJ Bell prefer Lloyds and HSBC. ISA millionaires seem to be following the dividend growth investing strategy, as these are dividend stalwarts of the FTSE 100 index.
How to become a stocks & shares millionaire: in summary
Be consistent and patient. The majority of ISA millionaires have slowly and steadily added to their account over the best part of two decades. That requires a great deal of patience and discipline. But as the data shows, this can pay off!
Obey the science of diversification. ISA millionaires don't put their entire savings pot in a single fund or investment. They spread their risk over a wide variety of investment opportunities.
Consider investment trusts. Most investors don't give investment trusts more than a second of thought when considering what to invest in. These ancient and obscure forms of investment vehicle has been popular with the top 0.1% of investors. However, past performance is not a guide to future returns.
Invest your way to millionaire status with the best books
If you've really enjoyed reading about how to grow your wealth to a cool £1 million, consider these collections of the best personal finance books which we recommend:
Looking for a beginners guide to investing? Try searching through the best investment books and the best financial planning books.
If you're a teen or student, check out our top pick of the best investing books for teens, or best investing books for students.