This article will explain how to buy in shares directly through stockbrokers and indirectly through fund managers. By making the right decisions in the right order, you can avoid some common investing mistakes.
Investing in individual companies versus funds
Before you rush to open an account with a stockbroker, you need to make a choice as to whether you want to invest in individual companies or whether you want to invest in funds.
As explained in the Science of Diversification, you will want to spread your money across at least 25 companies to reduce your exposure to the specific risks of individual companies. Shares can be an unnecessarily risky investment if you don't diversify, so please visit that article if you haven't already.
The benefits of investing in individual companies
The advantage of investing in individual companies is that you have complete control over your holdings. Shares are a good investment, and by holding them directly, you can feel the ultimate experience of being a shareholder.
Have a disdain for a particular company or industry? Don't invest in it. Have a passion for another company? You can give it a higher allocation of your cash. With your own individual portfolio, you will experience the excitement of making investment decisions throughout the year.
By investing directly in companies, you do avoid the annual management charges levied by fund managers. However, after a wave of cost-cutting across the industry, some funds charge as little as 0.2%. You may struggle to notice this saving!
The drawbacks of investing in individual companies
The huge choice you're faced with when stock-picking is potentially also a downside. Choosing a portfolio of 20+ companies will require hours of research at the outset.
You will also need to commit time during the year to ensure that the outlook of your holdings hasn't changed.
Armchair investors are unlikely to possess the inside information or analytical abilities which come from experience within the investing industry. Therefore, how can amateur investors expect to consistently beat the professional traders that are active in the market? This falls into the debate of whether active trading beats passive investing which is such an interesting topic that we devote a whole article to it.
Check out our article How NOT to pick stocks and shares for an insight into how stock-picking can go wrong.
Unless you plan to hold each company until your untimely end (or theirs), you will also need to grapple with the question – when is the right time to sell shares?
Although you will save 0.2% on funds fees, the cost of 'doing it yourself' will probably be higher than investing in funds. This is because you will spend significant sums on trading fees to buy 20+ individual companies. You may spend £250 just to build a basic investment portfolio.
Your trading will continue as you add money to your portfolio over time. To keep costs down, investors tend to top-up the holdings of just one or two different companies a month. They increase each holding only once or twice per year.
This method keeps ongoing trading costs to a minimum but will result in less diversification, as temporarily some holdings may be larger than others.
The benefits of investing in funds
Funds provide a quick and convenient route into perfect diversification. They work by pooling your investment with other investor cash and buying several company shares to execute the funds' specific investment strategy.
Funds allow investors to achieve instant diversification. All funds will invest in 10 companies or more, and some include as many as 1,000 companies.
Topping up your investments is easy. Most brokers allow you to create a standing order to push a regular amount into the account each month, with an instruction to direct it into specific funds. It's investing on autopilot.
The investment strategies of funds are very diverse and may provide access to equity markets where you have little knowledge and would be difficult to research or trade-in yourself. For example, the Vanguard Emerging Markets Index fund invests in 1,100 companies across countries as diverse as Argentina, Malaysia and South Africa. An individual investor could not feasibly replicate this portfolio without spending £5,000 in trading fees and weeks of labour. In stark contrast, a fund investor could invest as little as £50 in it in 10 minutes!
The drawbacks of investing in funds
As the fund manager exercises discretion over the holdings of the fund, you lose the ability to make tweaks to your holdings. You should perform diligent research on the fund in advance to gain an understanding of which companies the fund invests in. Funds give transparency by disclosing their top holdings in their fund factsheets on their websites.
Some funds charge 'initial investment fees' of up to 5% of your investment which will erode your capital before you even begin.
Stay away from any fund that charges an upfront fee. This is no longer the industry standard, and is a clear indicator that the fund is not cost-competitive, and is not attempting to attract 'smart money'. The fund manager doesn't even see much of this fee – it mostly goes to the advisor or website that referred you.
Diligent research should be performed on the fund in advance so that you understand what your money will be doing when it is put to work. Funds show their top holdings in their fund factsheets on their websites.
Ultimately there are few disadvantages to fund ownership, which explains their popularity with investors. Funds are the lowest cost way to achieve the level of diversification you need to escape the specific risk of companies.
How to buy shares
Choose a stockbroker/share-dealing service
If you're interested in how to buy shares to create a portfolio of individual stocks and shares, this is done via an online stockbroker. Online stockbrokers range from online-only services like Cavendish Online, to full brokerages with financial advisers such as Hargreaves Landsdown. You may notice that some companies self-label as 'share dealing services', which implies they offer a more basic range of services. However, buying and selling shares is often all that investors require, therefore these companies might be right for you.
The most useful metrics to compare across brokers is their total annual account charge, their fee to place a trade, and their fees to transfer shares to another stockbroker. The first two will impact your cost of investing, and it is nice to know that the penalty for switching provider in the future will not be unreasonable.
How a stockbroker works
Stockbrokers have access to the trading platforms used by stock markets. They execute trades on your behalf, after receiving your instruction. Brokers receive most of their instructions online, as they charge a higher fee for orders placed over the phone.
Stockbrokers make trades on your behalf. The brokerage name, rather than your name, will appear on the shareholder register as the owner of the share. However, in all legal respects, you are still the owner of the share.
To fund your account, you will deposit cash in a similar way to an online bank account. Brokers treat your cash and investments in a very different way to a bank. Brokerage firms 'ring-fence' client assets from their own business assets.
This is different to banks, which pool your cash with other customer monies and use this to lend mortgages etc to generate a return. A bank puts your cash to work behind the scenes and gives you an interest rate as a reward. A brokerage is more like a guardian who acts only upon your instructions.
As your holdings are kept separately from business funds, investors will be able to recover their money and shares if the brokerage went out of business. You are still the owners of those shares and therefore these could be transferred to another brokerage to manage. Another brokerage would be able to receive a transfer of the shares and cash, which will remain untouched, as ringfenced funds cannot be used to settle debts.
How to place a trade – The important information
Online platforms make trading shares easy. From your account dashboard, navigate to the main trading screen. A broker will always need the following information before they can place a trade:
Ticker Symbol. This is the shortcode which identifies each listed company, bond or fund. For example, BP's ticker symbol is BP. Unilever is ULVR. You can find any ticker symbol with a simple Google search. Learn more about this in our article how to research company share prices.
Quantity of shares v amount to invest. Brokers ask you to either specify how many shares you want to buy, or how much you want to invest. I recommend you input the value you wish to invest and let the website do the maths to convert into a number of shares. More than anything else, this reduces the chance of human error. Shares are sometimes priced in pence (GBX) rather than pounds (GBP) which is one source of errors.
How to place a trade – The less important information
Live market price v limit order price. Brokers will ask if you want to execute at the next market price, or create a 'limit order' at a lower price which will only execute if the market price eventually falls to your price. Limit orders are effectively short term bets on the direction a share will move. If the share price moves down, you win, and if the share price moves up, you lose. The investor has no natural edge, therefore, using limit orders will not benefit an investor in the long run.
Settlement period. A broker will ask you to choose a settlement period, such as 'T+2' or 'T+5'. This refers to the gap between the transaction date (T) and the 'settlement'. The settlement process is managed by the broker and concerns the transfer of cash to the seller in return for the electronic share certificates. It is simply the completion of the transaction and the updating of records by both sides. Don't delay this process. Always select the shortest settlement period.
The process takes less than 60 seconds from start to finish. The following sentence contains all the information you would need to execute a trade:
"I want to buy £2,000 of Next PLC shares (ticker: NXT) at the live price, to settle on a T+2 basis".
After submitting the information, the broker will display a preview of the trade, including the latest price to allow you to check the details before confirming your order.
How to invest in Funds
Before you can invest in a fund, you should understand what legal form the fund takes:
Exchange-Traded Funds (ETFs) – These are funds which are listed on the stock market.
Investment Trusts – These are listed companies which focus their resources on acquiring investments. They have similar characteristics to a fund.
Mutual Funds or Unit Trusts – These are private funds,. While they aren't listed on the stock market, their prices are published publically.
How to buy ETFs and Investment Trusts
ETFs and Investment Trusts are listed on stock exchanges just like companies. Therefore you can buy them in the same way you would buy shares. We have already covered this above.
How to buy Mutual Funds and Unit Trusts
There are many ways to buy funds. The right choice for you will depend upon how constrained you wish to be in your investment choices.
You can usually buy units in a fund directly from the fund manager, by joining their website and depositing funds. You will only be able to use that account to buy other funds from the same provider.
With the exception of Vanguard, you will need to mix and match funds from different providers to build a portfolio. Therefore this route will lead to multiple accounts with different providers which will make your portfolio more bothersome to manage.
One step closer to freedom is the Fund Supermarket option. Fund supermarkets are investment accounts that provide a wide selection of funds and don't restrict you to a single manager. Some fund supermarkets don't charge transaction fees on fund investments. They will however charge an annual or quarterly fee for their service, which is usually around 0.5 – 0.75%.
Finally, if you want to know how to buy shares while keeping all investment options open, you can use a stockbroker to buy mutual funds too. A stockbroker account is likely to have a slightly higher account fee but will allow you to buy a variety of investments. These could include individual shares, ETFs and preference shares.
How to buy shares and invest in the stock market
To buy shares online, choose a stockbroker or share deadling service. 
To place a trade, find the ticker symbol of the company you wish to buy. This is a shortcode which identifies the share on the exchange.
You should buy at the live price, and opt for the transaction to settle as soon as possible. This is typically after 2 days, also known as 'T+2'.
Funds such as Exchanged Traded Funds (ETFs) or Investment Trusts are listed on the stock exchange. They also have a ticker symbol and you can buy them in a stockbroker or share dealing account alongside shares.
Unlisted funds, such as Mutual Funds and Unit Trusts are available via four main channels: Stock Brokers, Fund Supermarkets and buying direct from the fund manager.
Buying direct will restrict your choice of investments to the single provider with that account. Therefore this will require accounts with multiple providers.
Most investors use either a stockbroker or a fund supermarket to buy funds. A fund supermarket will restrict you to only investing in funds, whereas a stock broker account also allows shares.
When you have completed the rest of the Foundation articles, return to this guide to as a reference when making your first trades in the stock market.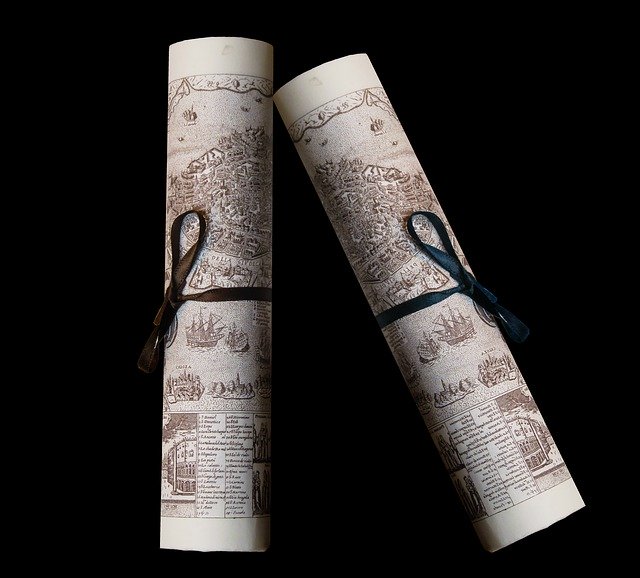 ---
---
Before you move on, please leave a comment below to share your thoughts. Did you find your first investing experience easier or more difficult than you imagined? Have you encountered any nightmares while trying to trade?
---
---
This is a free investing course about mastering the principles of investing and building a portfolio from scratch. Designed for target returns of 6% per year.
---
Begin your own journey in this course or upgrade to a more advanced level.
---
Choose a Free Investing Course
---