I've compiled reviews of the 10 best investing books that every investor should have read. These investing books are suitable for beginners and don't assume any prior knowledge of the stock market or investing in property.
All of the title below - both the winners and the 'best of the rest', can all be purchased online or grabbed from a local book store. With prices ranging from £4.99 - £24.99, purchasing a few of the best investing books can deliver the impact of a seminar for only a fraction of the cost.
Please click on any title below to see discover the latest price and delivery options from Amazon. Many are less than £10/$12.
Please leave a comment below if you think I've missed your favourite investing book. If you choose to buy from Amazon, I will earn a small commission on that sale which will help support the website. This did not impact how I compiled the list. Happy reading!
The best of the rest:
Click covers to see latest reviews and prices
---
---
"The best-selling index investing bible offers new information and is updated to reflect the latest market data The Little Book of Common Sense Investing is the classic guide to getting smart about the market.
Bogle describes the simplest and most effective investment strategy for building wealth over the long term."
Who this investing book is for:
This book is for investors looking for a simple and effective investing approach. John Bogle promotes a minimalist approach to investing, which came to define his ground-shaking impact on the industry.
In short, it's about using passive funds to reduce investing costs and build a basic investment portfolio which will do the distance over the long term.
John Bogle is the founder of Vanguard, the leading provider of index funds in the US.
---
"Stripping away the mystique from the world of investment and finance, How to Read the Financial Pages is a layman's guide to reading and understanding the financial press and the markets and events it covers.
Assuming no financial knowledge, Michael Brett provides a valuable explanation of the workings of the financial world - from money markets to commodity markets, investment ratios to takeover bids."
Who this investing book is for:
This classic investing book is a crash course for investors who want to be able to digest the articles in The Financial Times or The Wall Street Journal.
In short, Brett's book will teach two things:
How financial markets work
How to understand the language used by journalist when reporting financial news.
This investing book will help you feel like 'an insider', custom to the complex and often bizarre world of investing.
---
"The easy way to demystify the intimidating world of investing in the UK market.
Packed with tons of expert advice, Investing For Dummies UK 4th edition shows you step-by-step how to make sound, sensible investment choices whatever your budget.
All the major investment categories are covered for the smart beginner, while more advanced and alternative investments are presented for the more adventurous and experienced."
Who this investing book is for:
This book hasn't amassed a cult following but has an appreciative base of readers regardless.
Where Investing for Dummies excels is in the breadth of topics covered. This is a title which aims to tell you a little about a lot.
As a result, you'll finish this book knowing more about buying shares, weighing up the pros and cons of pensions, as well as being acquainted with the UK tax system for investors.
---
"Excellent Investing is a practical guide for investors who are looking to elevate their investment performance to the next level. Learn how to: invest where you have the edge, overcome your behavioural biases, avoid common investment mistakes, and build an optimal portfolio to generate higher and more consistent returns."
Who this investing book is for:
Excellent Investing is a book penned by one author, but also contains the wisdom of many others.
You'll enjoy the range of investing styles / example portfolios included in the book. These are explained clearly, alongside a frank assessment of pros and cons of each.
Unlike some of the titles in this list, Excellent Investing is fully up-to-date and includes plenty of references and sources for further reading when you're done.
---
"Discover the money secret understood by virtually every rich person in history. Turn hundreds into millions through the power of compound interest.
How to Own the World shows you that:
No one is better placed than you to make the most of your money.
You can do better than many finance professionals.
Making money from your money is easier than you think.
It's easier today than ever.
It's time to start now."
Who this investing book is for:
An opinionated and informative title by former US Congressman speech writer and fund manager Andrew Craig.
A title aimed at beginners, yet with plenty to offer to financially literate readers, such as those from professional backgrounds.
If I had a bone to pick, it would be that Andrew advocates a portfolio which could include investing in commodities such as gold bullion. I personally feel that commodities are not safe investments and are only suitable for sophisticated investors.
---
"The easy way to demystify the intimidating world of investing in the UK market.
Packed with tons of expert advice, Investing For Dummies UK 4th edition shows you step-by-step how to make sound, sensible investment choices whatever your budget.
All the major investment categories are covered for the smart beginner, while more advanced and alternative investments are presented for the more adventurous and experienced.."
Who this investing book is for:
This book offers a compelling reason why even investors with an adventurous risk appetite should buy risk-free assets such as government bonds.
This message has been slightly undermined by the further fall in interest rates on bonds since the book was published in 2017, however the overall principles still work.
Investing Demystified also devotes a good portion of the text to debunking myths about investing which won't go away.
And just who is Lars Kroijer? You can let him personally explain over on his YouTube channel.
---
"Smarter Investing introduces you to a simple and powerful set of rules for successful investing, helping you to build an investment portfolio that suits your needs, stays the course when markets get rough and quietly gets on with the job of generating better results.
In this updated and revised edition, Tim Hale gives you all the advice you'll need and demonstrates that the key to successful investing is to do a few straightforward things exceptionally well."
Who this investing book is for:
Like Bogle before him, Tim Hale lays down his evidenced-based case for a passive investing approach.
Although Tim has enjoyed a globe-spanning professional career, this book caters to the UK investor looking to adopt a DIY approach to managing their investments.
The book also includes Tim's more theoretical and academic investment models which provides some additional inspiration (but not direction) on how to build your own portfolio.
---
"Are your savings getting you nowhere slowly? Do you want to learn how to grow your wealth by investing in a practical, effective and automated way?

Stop Saving Start Investing shows how people with no financial background can grow their investments in the years to come with simple investment strategies. Investing in funds is a hands-off way to build wealth over time. Avoid the stress of picking your own stocks. Let the fund managers do all the work so you can get on with more important things in life!"
Who this investing book is for:
This investing book is a celebration of the humble fund. It contrasts fund selection with the laborious and nerve-wracking process of picking individual stocks and shares.
As this is a relatively short investing book, it will have limited appeal to very experienced investors.
Using a direct and concise writing style, the content is perfect for any savers currently looking at how to invest in the stock market from scratch.
---
"The Financial Times Guide to Investing is the definitive introduction to the art of successful stock market investing by debunking the myth that investing is only for the wealthy.
Bestselling author Glen Arnold covers the basics of what investors do and why companies need them, through to the practicalities of buying and selling shares and how to make the most from your money. Learn how to understand different types of investment vehicles, pick the right companies and understand their accounts so you can compile and manage a sophisticated portfolio.
The fourth edition of this investing classic has been thoroughly updated and will give you everything you need to choose your shares with skill and confidence."
Who this investing book is for:
A comprehensive guide for those who are serious about immersing themselves in the financial markets.
If you're new to investing, I personally recommend this book as the best resource for understanding:
How the stock market works
How companies report their results
How shareholders fit in to this picture
Most investing books for beginners will focus on the experience of the individual; what do you need to buy, where do you buy it, and how long do you hold it for.
This title flips the equation by revealing the inner workings of the investments themselves. This knowledge will help empower you. As a confidence booster, you can't do better than to fully grasp the technicalities of shares themselves.
---
"What we all need is detailed, no-nonsense Money Saving advice about organising credit cards, finding the cheapest deals for utilities, getting the best mortgage deals and how to haggle with every shopkeeper - in other words, how to make sure we're not wasting money.
Now with 100 extra Money Saving pages, in this edition of the bestselling The Money Diet, Martin Lewis shows you how to be canny with your finances, and provides clear-cut advice on how to pay bills, ways to cut spending, which banks to use and how to choose the best deals on an even greater range of products."
Who this investing book is for:
As I highlight in my guide on how to Retire at 50, the amount of wealth you can accumulate will be capped by your ability to cut back on spending.
This is why I've included this excellent title from legendary money-saver Martin Lewis in this investing books list.
This book serves as an excellent companion to the rest of the titles above. Most of all, it will help you increase the sums of money that you have available to invest in the first place!
Martin Lewis found widespread fame in the UK by founding MoneySavingExpert.com. A site which stood up to the unscrupulous practices of banks and lenders, help find savers great deals, and encouraged us all to get more for our money.
The Financial Expert™ Best Investing Book Challenge
---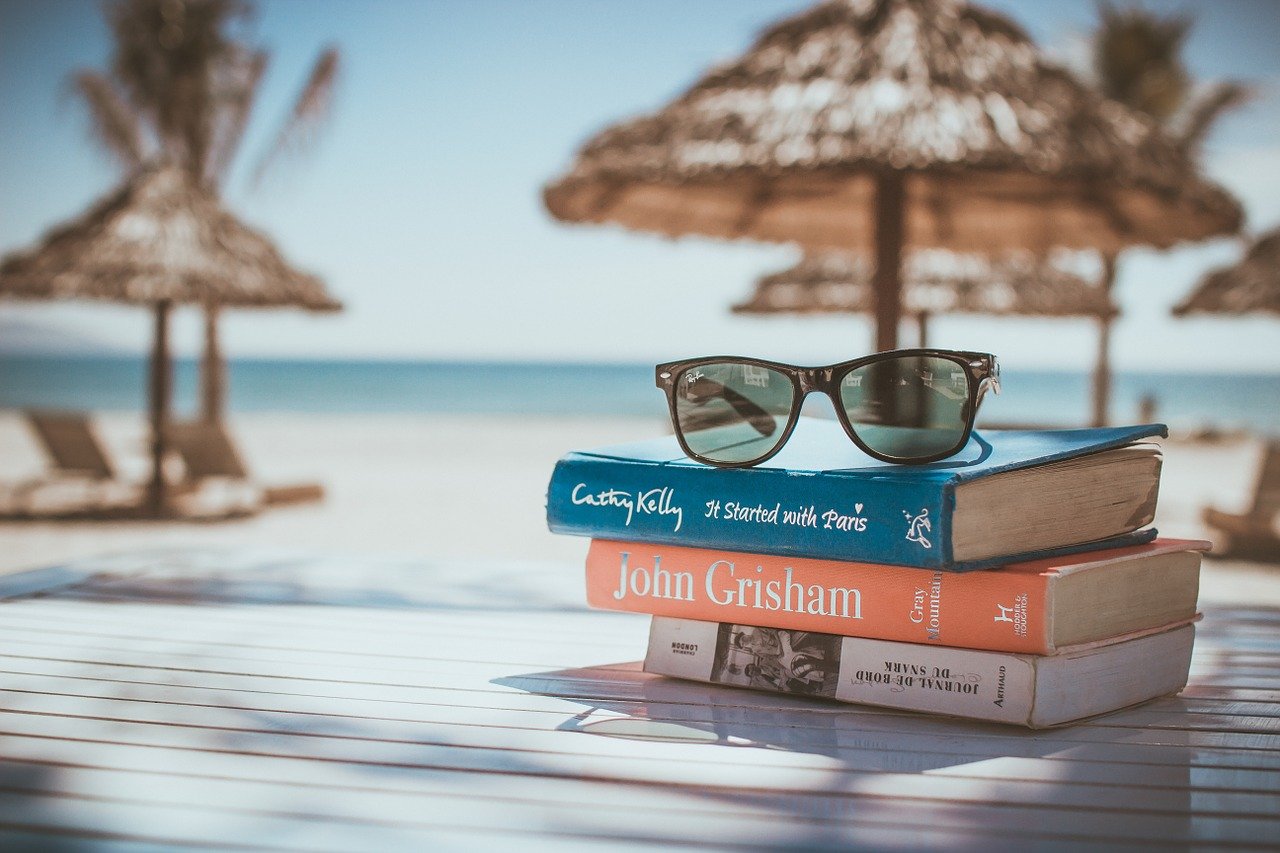 I challenge you to read one book per month and see if it revolutionises your investing style!
---
The Financial Expert™ Best Investing Book Challenge is a well-loved feature of this website.
This is a personal development challenge that you can start at any point of the year.
Don't wait for New Years Day! Don't deprive yourself of the benefits of this powerful habit change.
The rules of the challenge are simple:
I challenge you to read one investing book per month for the next year, and find your new favourite!
The purpose of the challenge is to crack open your own perspective on the stock market.
When we begin as investors, we tend to soak up lots of new information and we're hungry for more. But I have found that personally I began to 'close up' to new ideas, and became a creature of habit and superstition.
The Best Investing Book Challenge was originally a challenge I set myself to expose myself to new investing thoughts and strategies.
I loved some things I read, and really challenged other parts. But either way, I found that this engagement with the titles was stimulating a level of critical thinking which hadn't experienced since I began investing a decade ago.
Some guidance
Buy a batch books for the next few months, so that when a new month rolls around, your next title is already ready;
Pick a variety of styles. This will keep the challenge fresh and increase the diversity of opinion.
Pick at least one book that you don't think you would enjoy, this book might be the one that surprises you the most!
If you're time-starved, audio books are absolutely fine!
Where to begin?
My list of the 10 best investing books above is as good as any place to start, as I have consciously included a mix of different writing and investing styles to ensure that it caters to a wide audience.
Good luck!
---
---
Even the best investing book is just a single perspective
---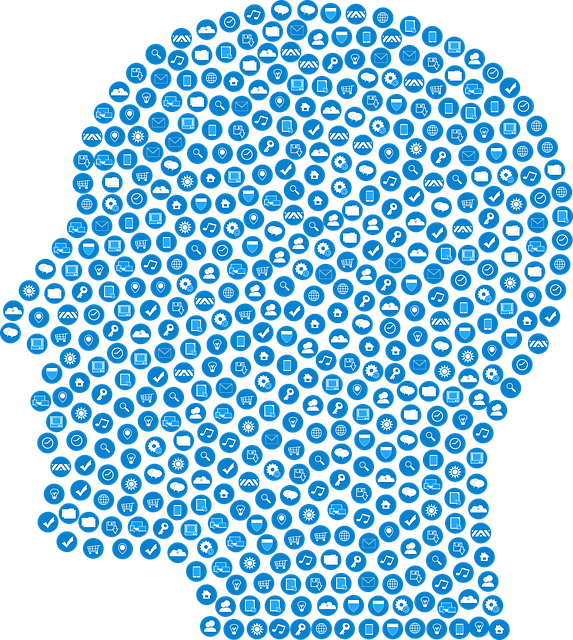 "Truth is what you see. Opinions are what you hear. Facts are what you know."
---
Investing books come in two flavours; those that offer information and those that offer an opinion. Both are valuable - but we need to be able to tell them apart.
The definitive Financial Times comprehensive guide is an information-led book, while John Bogles' The Little Book of Common Sense Investing is an opinion piece.
The FT is factually describing how the stock market works, while John is attempting to persuade you that his investing strategy is superior to others.
Employ your critical thinking skills as you discover new investing titles. Think: "Is this book trying to inform, or persuade?"
This thought process is important because insights gained from books will form part of your financial education.
There are many different investing strategies and styles employed by investors all over the world, each with a different group of supporters.
Unhelpfully, some of these strategies directly conflict with others. It's not possible for everyone to be correct.
Alongside investing courses, financial advisers and your own investing experience, books will play a big part in helping you understand how the investing world works.
If you slip into a mindset where you treat the opinions of the best investing book authors as fact, then your investing knowledge will become a function of which books you happened to pick up.
You won't necessarily be moving forwards towards an objective truth, instead you'll simply move towards the ideology of the author you happened to read.
---
---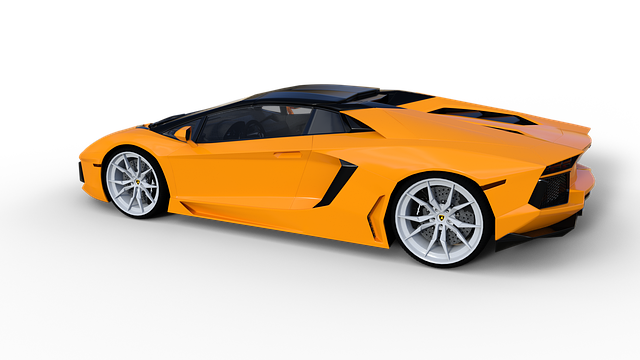 "Using the tricks contained in this book, I took my investment portfolio from $10k to $1m in 46 weeks!"

Very legitimate testimonial
---
I deliberately avoided a whole sub-genre of investing books when picking my 10 favourite titles above.
I gave a very wide berth to sensational get-rich-quick investing books.
You might know the type.
They will usually
Focus on a single asset class
Include a novelty factor
Feature eye-catching claims about quitting your 9-5 job
I won't refer to any titles by name as I don't want to provide free publicity. But I consider any of the following words in a book title to be red flags:
Millionaire, Gold Mine, Rich, Secret Techniques
You'll find some of these books in local shops, but its on the web where they dominate.
You'll often find them being marketed or handed out for free as part of expensive video courses, investment training programmes and investment scams.
As you get lost in the soothing imagery of palm trees, sports cards and villas, it's easy to forget that the 'millionaire secret' might actually be about using your Stocks and Shares ISA allowance.
In fact, almost everything in the marketing for get-rich-quick investing books is a world away from the real principles of investing such as:
Understanding risk,
Investing cautiously, and
Diversifying your portfolio
Is this surprising? Not really. These concepts don't feature because they get in the way of the real message that the marketers are trying to sell - that buying this book is going to change your life for the better.
Selling the dream of a work-free future is far more lucrative than trying to charge £59 for a detailed guide to pension accounts.
And this is why I don't even consider these to be investing books. Their authors don't care about investing excellence, they just want to make a quick buck from people's hope for a better life.
---
---