Last updated: 20 December 2021. Welcome to my guide to the best money mindset books available this year. If you're looking for the best books about developing a money-positive mindset, you're in the right place.
What is a money mindset book?
A money mindset book is a motivational and gripping title which seeks to inform about:
Human psychology
Attitudes and outlook
How wealth is created
What attributes and traits are rewarded by modern society
Money mindset books appeal generally to many groups of people. They don't target a specific investment type, nor do they speak to people at a single point in their life or career. Money mindset titles tend to offer broad advice and guidance which could be usefully applied by young and old, the experienced or inexperienced, the rich or the yet-to-be-rich. Sometimes they're presented as containing tips on how to get rich quick, whereas others aim to explain how to get rich slowly.
Money mindset books are written by authors with passionate views and a coherent framework about what it takes to become rich and successful. However, in searching for a practical and actionable plan to share with their readers, they do tend to underplay the large role that luck can play in building a fortune.
Even better - all the money mindset books on this page can be read for free with Amazon's Kindle Unlimited free trial.
Click on any title below to see the latest price from Amazon, you'll be shocked at how affordable the most popular titles are. As an Amazon Associate, I earn a small commission from qualifying purchases which helps to support this site. This does not impact how I compile the list.
Explore the best books in any investing & finance topic
Your only limit is your curiosity
---
Financial Expert 2020 Book Awards
---
---
Financial Times Guides: Investing by Glen Arnold
Money mindset books - the best of all time
These classic money titles were authored 10+ years ago and have sold over 1 million copies
---
Investing books for those who want to take advantage of the money mindset
These are great places to start before you invest
---
Download all these money mindset books for
free

with Kindle Unlimited

You DON'T even need a Kindle device to download books
---
Here's a useful tip that will save you £100+ on get rich quick books. Sign-up to Amazon's Kindle Unlimited free trial, which offers access to all titles for free for 30 days.
There's

no obligation

to continue with a paid subscription.
You

don't even need a Kindle

to enjoy - any device will do.
If you're cost-savvy, you'll already be calculating the savings you could unlock and the knowledge you could gain by downloading 5 books over the next 30 days.
---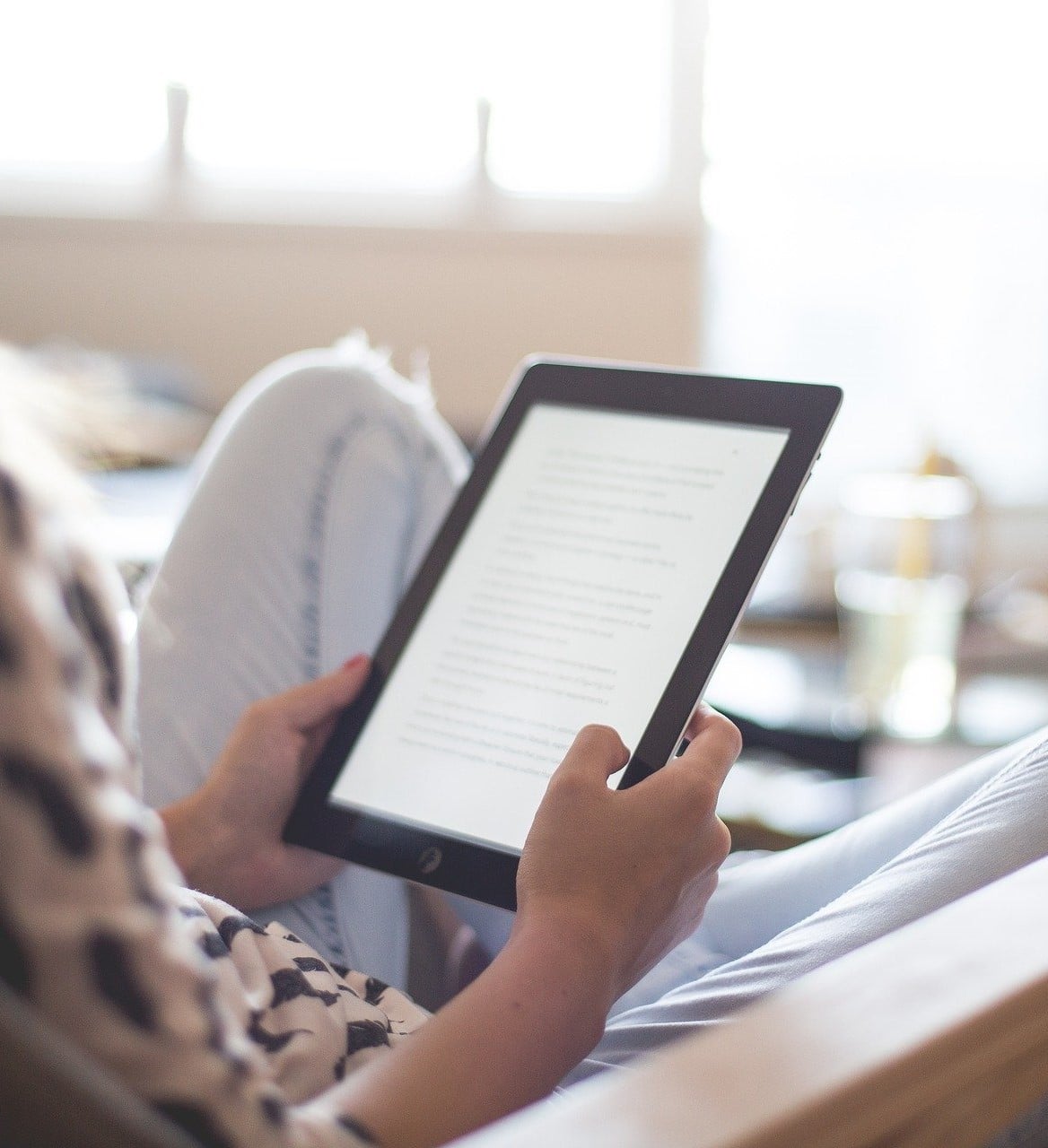 My Top 5 Money Mindset Books for 2022
Click covers to see latest reviews and prices
---
---
---
---
"Forget the old concept of retirement and the rest of the deferred-life plan - there is no need to wait and every reason not to, especially in unpredictable economic times. Whether your dream is escaping the rat race, experiencing high-end world travel, earning a monthly five-figure income with zero management, or just living more and working less, this book is the blueprint.
This step-by step guide to luxury lifestyle design teaches:
* How Tim went from $40,000 dollars per year and 80 hours per week to $40,000 per MONTH and 4 hours per week
* How to outsource your life to overseas virtual assistants for $5 per hour and do whatever you want
* How blue-chip escape artists travel the world without quitting their job"
Who this investing book is for:
For open-eyed workers, bored of their current career, Tim Ferris opens up a world of possibilities in his game-changing book 'The 4-hour workweek."
When he isn't giving TED talks or writing, Tim is a living and breathing example of his teachings, and has become a household name in aspirational circles.
Tim's book focuses less on personal finance, and more on generating wealth through employment. Although the way he proposes you do this is revolutionary and I don't want to spoil the details!
For its sheer audacity and brilliance, Financial Expert features this title as its number one get rich quick title in 2020.
Leave your own reviews of this book in the comments below!
---
"This edition of Napoleon Hill's classic Think and Grow Rich is a reproduction of Napoleon Hill's personal copy of the first edition, the ONLY original version recommended by The Napoleon Hill Foundation, originally printed in March of 1937.
The most famous of all teachers of success spent "a fortune and the better part of a lifetime of effort" to produce the "Law of Success" philosophy that forms the basis of his books and that is so powerfully summarized and explained for the general public in this book.
In Think and Grow Rich, Hill draws on stories of Andrew Carnegie, Thomas Edison, Henry Ford, and other millionaires of his generation to illustrate his principles.
This book will teach you the secrets that could bring you a fortune. It will show you not only what to do but how to do it. Once you learn and apply the simple, basic techniques revealed here, you will have mastered the secret of true and lasting success."
Who this investing book is for:
Think and Grow Rich is a get rich quick book with an illustrious history.
Forget imitations. You could argue that 'Think and grow rich' is the original get rich quick book.
This book was originally published in 1937, and was updated and revised for modern readers in this particular edition, which is my personal favourite.
As you're reading this book, packed full of challenging concepts, you'll be stunned when you consider that it was penned before the second world war.
Think and Grow Rich is a book written to totally re-written to help shape your mindset, towards positive thinking, growth and more.
---
"In the newly revised The Automatic Millionaire, expanded and updated, David Bach is sharing the secret of getting rich.
The Automatic Millionaire starts with the powerful story of an average American couple--he's a low-level manager, she's a beautician--whose joint income never exceeds $55,000 a year, yet who somehow manage to own two homes debt-free, put two kids through college, and retire at 55 with more than $1 million in savings.
Through their story you'll learn the surprising fact that you cannot get rich with a budget! You have to have a plan to pay yourself first that is totally automatic, a plan that will automatically secure your future and pay for your present."
Who this investing book is for:
This book is perfect for time-short folk who aren't interested in spending 15 hours a week meticulously reviewing an investment portfolio.
The Automatic Millionaire is a clever book which aims to give you the tools to setup a plan for becoming rich, in less time than it takes to read the book.
Saving and investing should be hard. Thanks to financial innovation and the latest technology, it really isn't, and this book will open your eyes to how this can be achieved with excellent results.
---
"Investing means different things to different people… and there is a huge difference between passive investing and becoming an active, engaged investor. Rich Dad's Guide to Investing, one of the three core titles in the Rich Dad Series, covers the basic rules of investing, how to reduce your investment risk, how to convert your earned income into passive income… plus Rich Dad's 10 Investor Controls.
The Rich Dad philosophy makes a key distinction between managing your money and growing it… and understanding key principles of investing is the first step toward creating and growing wealth. This book delivers guidance, not guarantees, to help anyone begin the process of becoming an active investor on the road to financial freedom."
Who this investing book is for:
If you've always wondered whether the rich have a subtley different approach to investing that provides them with an edge... you're wrong.
The rich have a massively different approach, and Robert Kiyosaki's investing book which follows on from his best seller; 'Rich Dad, Poor Dad.'
This is a stand alone title which doesn't need you to have read Rich Dad, Poor Dad, but the two make an excellent pair when bought together.
Gain an inside track on how the wealthy actually invest their money.
---
"Secrets of the Millionaire Mind reveals the missing link between wanting success and achieving it!
Have you ever wondered why some people seem to get rich easily, while others are destined for a life of financial struggle? Is the difference found in their education, intelligence, skills, timing, work habits, contacts, luck, or their choice of jobs, businesses, or investments?
The shocking answer is: None of the above!"
Who this investing book is for:
If you're stuck in a financial rut, looking for motivation, direction and a mindset boost, then this book is right for you.
Reviewed at 4.5/5 with 2,500 reviews on Amazon, Secrets of the Millionaire Mind has a legion of happy fans.
Do you feel like you need to be reprogrammed out of bad habits which are leading your finances astray? A book like this can help to challenge your thinking and give your financial routines a good kick!
Download all these money mindset books for
free

with Kindle Unlimited

You DON'T even need a Kindle device to download books
---
Here's a useful tip that will save you £100+ on get rich quick books. Sign-up to Amazon's Kindle Unlimited free trial, which offers access to all titles for free for 30 days.
There's

no obligation

to continue with a paid subscription.
You

don't even need a Kindle

to enjoy - any device will do.
If you're cost-savvy, you'll already be calculating the savings you could unlock and the knowledge you could gain by downloading 5 books over the next 30 days.
---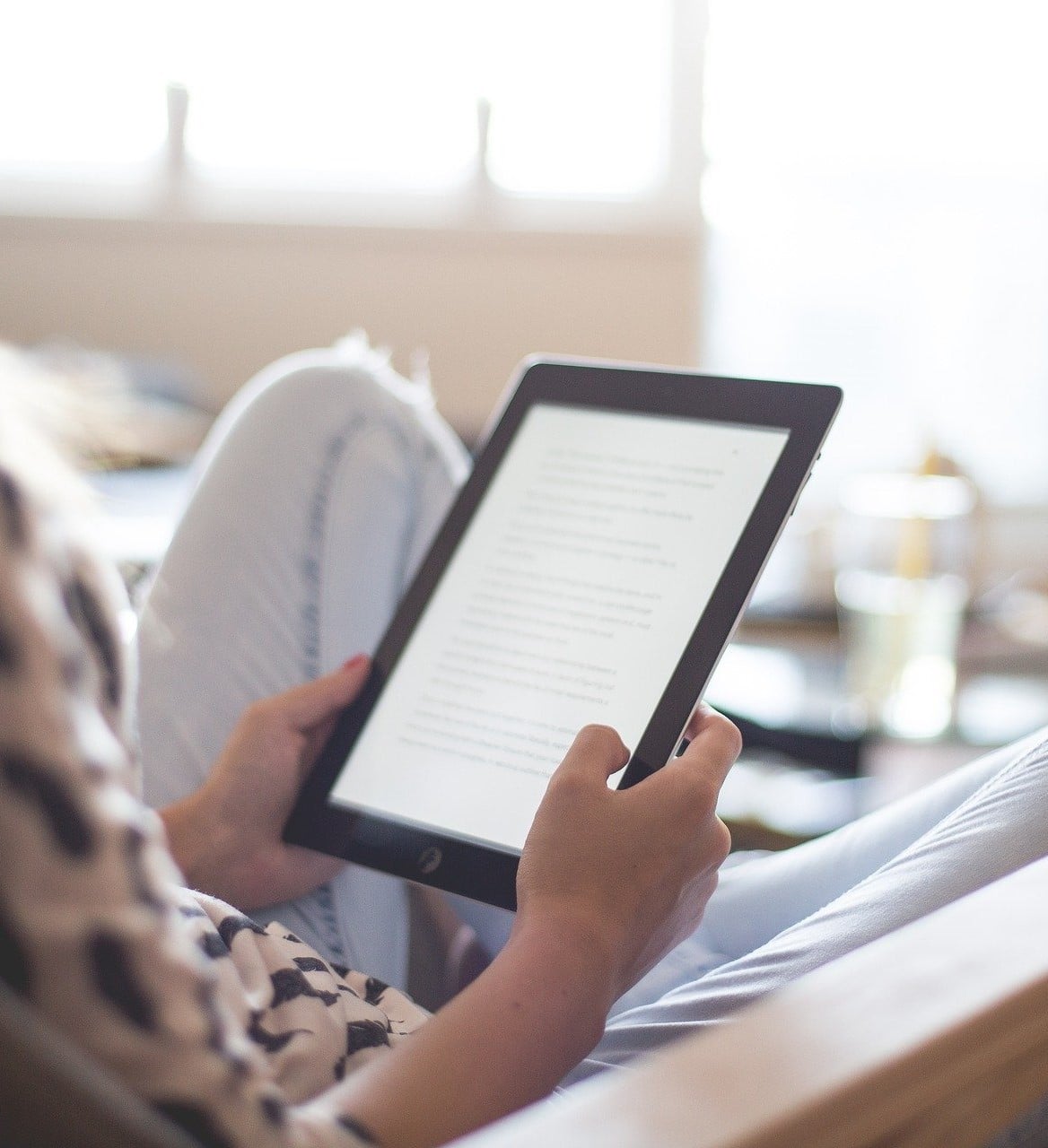 The makings of a great money mindset book
---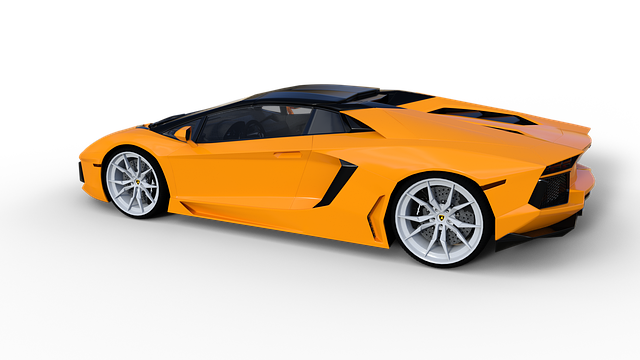 "I think anything is possible if you have the mindset and the will and desire to do it and put the time in."
---
Having indulged by own love of books about personal growth over the years, I have strong opinions about what makes a perfect money mindset book. These apply to personal development books and books about the mindset of the wealth class.
Here's what I believe any strong contender for the title of best money mindset book should possess to stand a chance at clinching the #1.
1. The concepts should be tried and tested
With such a wide range of money mindset books available, it makes sense to dip generously into those volumes which have stood the test of time.
Have thousands of people drawn value from these books over a long period of time? Does the book have an enduring appeal which feels virtually timeless?
As a money mindset book reader, we can benefit from the long list of established titles which have already proven themselves.
2. The book should contain a novel element
Money mindset strategies and theories are easily repeated and rehashed. As such, it feels important for a book to convey the original iteration of a key concept.
To read about a wealth mindset from the author which discovered and clarified the ideas is a more authentic and rewarding experience as a reader.
3. The book should include real stories
When learning about our mind and human psychology, it's all too easy to fall into abstract rabbit holes.
We can learn facts, we can absorb theories, but the true value of a book is to share practical tips and examples. If concepts are presented only as theories, we run the risk of reading, enjoying, but employing nothing useful from the book in our day-to-day lives. How could such a book actually change our mindset or success?
Money mindset books which expand points with easy references and real stories can help us make a far clearer connection between the author's points and the opportunities that we may personally bump into.
4. A mindset book shouldn't push recklessness
Risk-taking is a necessary trait for entrepreneurialism (see: The Best Entrepreneurial Books).
However, I look dimly open any money mindset books which encourage people to dismiss their own risk tolerance, or push themselves outside their own comfort zone, particularly when investing.
Risk comes in hand with reward, and therefore I believe we should have all have a healthy relationship with risk.
However, some get rich quick books trivialise the real risk of investing, and play down the potentially life-altering impact of a poorly judged investment.
5. The best money mindset books inspire a desire for change
The money mindset books which get rave reviews tend to inspire people to think positively about their future, and to take positive actions to bring about a more prosperous tomorrow.
Whether this occurs through repetition, through an eye-opening revelation, or the sheer credibility which comes through on the pages. A money mindset book which awakens a drive to make personal change deserves to sit among the best of the best on this page.
---
---
How to get the most out of a book about wealth mindset
---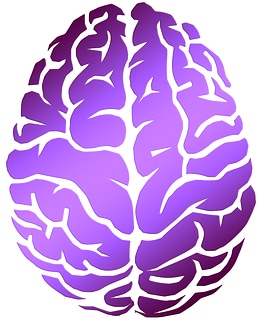 "You're in charge of your mind. You can help it grow by using it in the right way."
---
So... you've bought several money mindset books and now have an impressive collection on your bookshelf.
You've picked out the title which intrigues you the most, and you're ready to begin digesting its contents.
How can you get the most out of your wealth mindset book? Is there a right or wrong way to read one? Read on to find out.
The wrong way to read a wealth mindset book
It's easy for me to conclude that indeed there is a wrong way to read a money mindset book.
That's because I've seen a familiar pattern over and over again. It's one that is best avoided.
The pattern of ineffectiveness is to motivated by the sound of a title, read it energetically, and do nothing.
Doing nothing sounds like an act of sheer negligence, or of great discipline, but unfortunately it is the status quo when reading even the best money mindset books.
After all, our lives are but a series of many habits. Sometimes these are habits and attitudes ground into us from an early age.
The default impact of any book, argument or lecture is to not change anything, because this to continue to repeat those habits simply comes most naturally to us.
Change is hard. Change is what requires the willpower.
The right way to read a wealth mindset book
Knowing this hurdle sits in front of us, what can we do differently to ensure that we will use this book for much more than just the passing of time?
The answer is to treat your money mindset book more like a textbook or workbook than a novel.
First of all, resist any urge to 'binge' read. I don't care how compelling the author is, or how motivated you are to complete the book - I urge restraint.
When we blast through a book, we gain only a cursory understanding of the content.
Like with much learning, repetition is key. But you'll experience none if you race through chapter after chapter. By chapter 14, you'll probably only be able to recall or or two thoughts about chapter 3. If you can't even recall the content, how can you expect yourself to action it?
My advice is to read only a single chapter at a time. Once you've studied the chapter, take a journal or pad of paper and make some brief notes on the main points - no more than ten points.
The next day or week when you return to the book, be sure to read your summary of chapters so far before you move onward. This will help to reinforce the key messages, and having these 'executive summary' points in mind may also create synergy as you move onto later chapters.
Perhaps a principle set out in chapter 2 totally evolves into a new concept by chapter 10. Would you have noticed that before?
At the close of the book, your pad of handwritten notes is now gold. You've digested the whole 200 - 400 pages and these few sides of notes contain the real crux of what the author had to say.
It's from here that you should build upon those notes by developing an action plan - a list of 2-3 things you can do at a specific time this week to begin putting what you've learned into action.
Once you've begun your first action, you have already achieved that which many could not - you have begun to effect change in your life!
---
---
How did I select the best books about money mindset?
To find the best money mindset books, I first looked at my own library. Over the years I have built a collection of 11 mindset books, mostly classics. I then supplemented with well-reviewed and critically acclaimed titles from modern and older eras.
I tried to avoid money mindset books which placed too heavy an emphasis on following the authors other guides/courses or teachings, although I didn't apply this as a blacklist criteria. If I did, I would probably be unable to feature more than a shortlist of 5 titles on this page. As this does seem to be a recurring feature of this particular book niche topic.
What I would say is, you will probably learn far more by using extra cash to buy other affordable money mindset books than paying £1,000 - £3,000 for a multi-day money mindset course. You'll also benefit from the diversity of author opinion, and the ability to choose when and where to dip into the content. No flights and conference venues necessary!
Trading the financial markets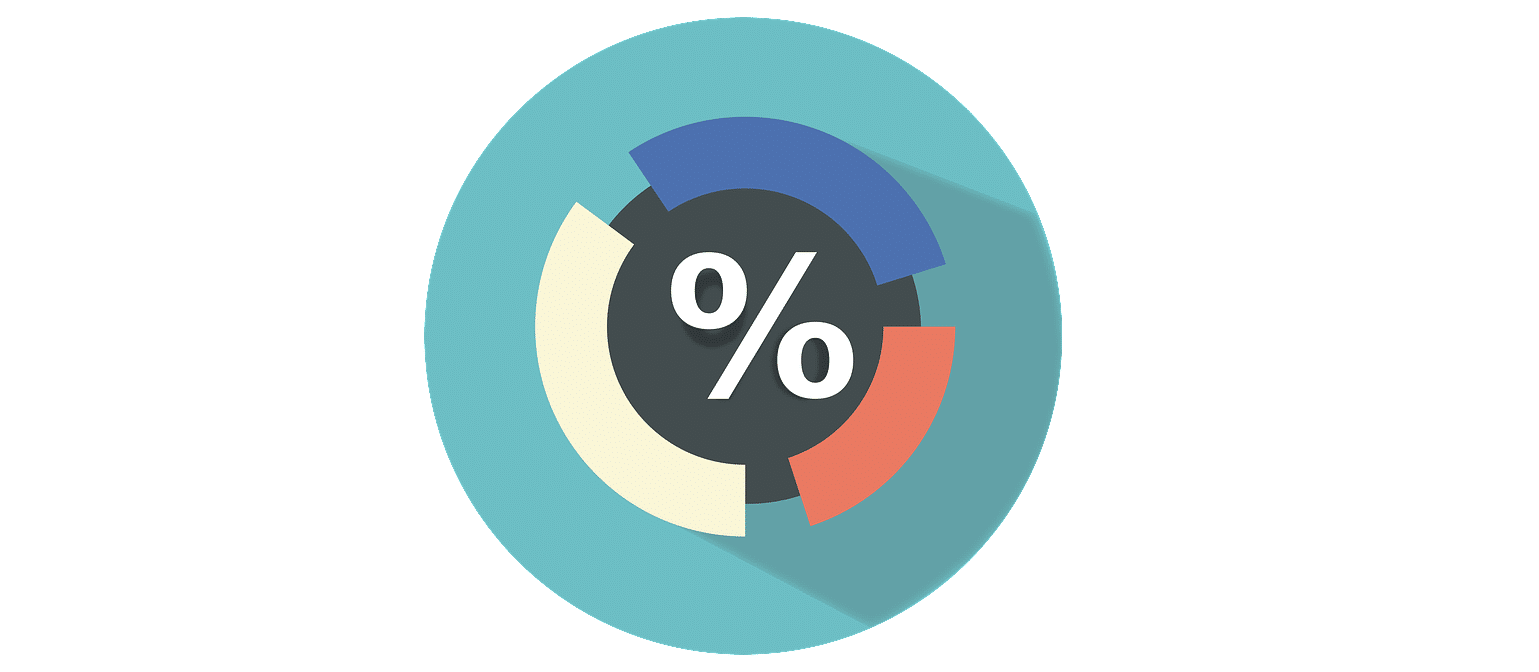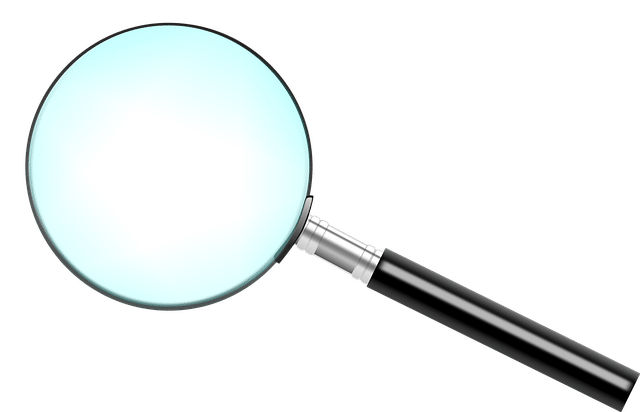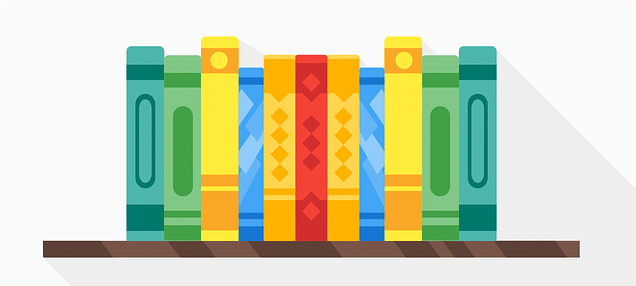 Academic finance & numerical literacy