Last updated: 20 December 2021. Entrepreneurship is the valuable craft of starting and growing a business. It doesn't matter whether you're operating a small book shop or a mighty industrial operation, you're an entrepreneur. When you consider that the average US CEO earns as much income in one week as the average worker earns in a year, you will appreciate how much the skills of entrepreneurship are valued in todays economy.
Entrepreneurship is subjective, not objective, and is often brought to life through colourful examples. This is what makes the genre so readable and engaging. What's not to like about tales of bold risk-takers pulling back their businesses from the jaws of defeat, and leading it forward into widespread acclaim and untold wealth?
As a result, all of the books featured are beginner friendly and don't assume much prior knowledge. With prices ranging from £5 - £25, stocking up on a few of the best investing books can deliver the same value as an expensive seminar for only a fraction of the cost. They can even be read for free with Amazon's Kindle Unlimited free trial.
Click on any title below to see the latest price from Amazon, you'll be shocked at how affordable the most popular titles are. As an Amazon Associate, I earn a small commission from qualifying purchases which helps to support this site. This does not impact how I compile the list. Happy reading!
Explore the best books in any investing & finance topic
Your only limit is your curiosity
---
Financial Expert 2020 Book Awards
---
---
Financial Times Guides: Investing by Glen Arnold
The best books about inspirational entrepreneurs
Incredible tales of success from profiles and autobiographies
---
The best entrepreneurship books from the last year
Fresh entrepreneurship titles which pack a punch
---
Books about how to start a business
Tips on creating your own start-up or venture
---
Books about female entrepreneurship
Stories and wisdom from successful female businesswomen
---
The best entrepreneurship books of all time
Classic and timeliness entrepreneurship books with broad appeal
---
Download all these entrepreneurship books for
free

with Kindle Unlimited

You DON'T even need a Kindle device to download books
---
Here's a useful tip that will save you £100+ on entrepreneurship books. Sign-up to Amazon's Kindle Unlimited free trial, which offers access to all titles for free for 30 days.
There's

no obligation

to continue with a paid subscription.
You

don't even need a Kindle

to enjoy - any device will do.
If you're cost-savvy, you'll already be calculating the savings you could unlock and the knowledge you could gain by downloading 5 books over the next 30 days.
---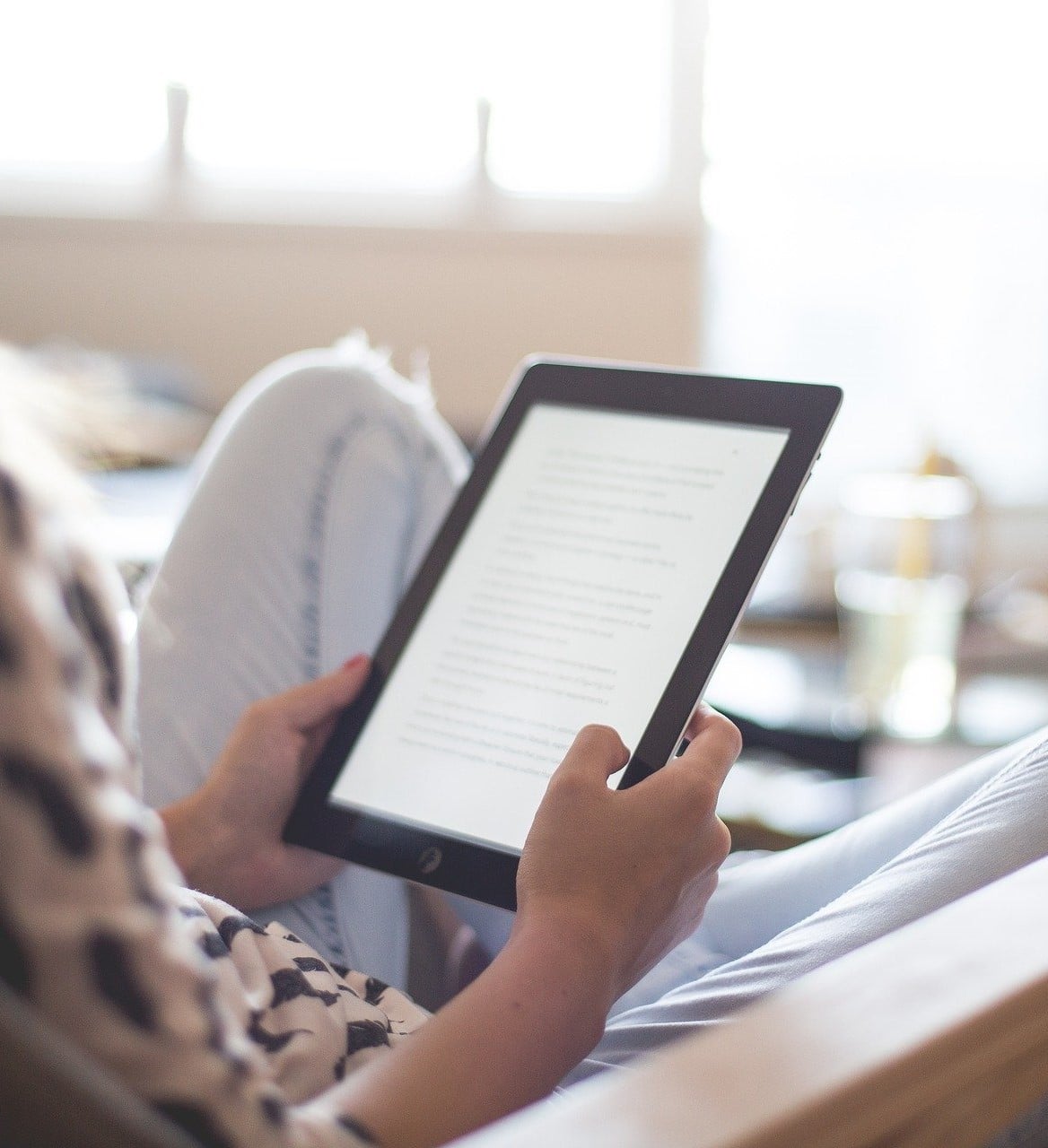 My Top 5 Entrepreneurship Books for 2022
Click covers to see latest reviews and prices
---
---
---
---
"Can a good company become a great one? If so, how?
After a five-year research project, Jim Collins concludes that good to great can and does happen. In this book, he uncovers the underlying variables that enable any type of organisation to make the leap from good to great while other organisations remain only good. Rigorously supported by evidence, his findings are surprising - at times even shocking - to the modern mind.
Good to Great achieves a rare distinction: a management book full of vital ideas that reads as well as a fast-paced novel. It is widely regarded as one of the most important business books ever written."
From good to great is simply my favourite entrepreneurship book for any newcomer to entrepreneurship titles.
It's an enduring classic with broad appeal to leaders, managers and founders of companies whether large or small.
Jim Collin's Good to Great is so popular that I've seen it handed out by the stack at business training courses as takeaway material for participants.
The first business book that anyone needs to read when looking to turn up the dial of performance in their organisation.
---
"Most new businesses fail. But most of those failures are preventable.
The Lean Startup is the approach to business that's being adopted around the world. It is changing the way companies are built and new products are launched.
The Lean Startup is about learning what your customers really want. It's about testing your vision continuously, adapting and adjusting before it's too late.
Now is the time to think Lean."
The ideas that Eric Ries shares in The Lean Startup are down-to-earth, relevant and handy for organizations & the teams that want to develop services that actually exceed the needs of the consumer.
They're presented in a format that feels more like a workbook than a paperback entrepreneurship book.
While I found that some of the ideas in this book were practices that I was at least attempting to use already, if you're a perfectionist then like me, you'll delight at the opportunity to see these in a new light and try again with a renewed vigour.
Eric Ries builds a sound framework with this title; a roadmap that any entrepreneur can use to share with the other teams they work with.
---
"Award-winning podcast creator Guy Raz has interviewed more than 200 highly successful innovators from across the world, from the founders of Five Guys, Airbnb and Bumble to James Dyson and Reed Hastings of Netflix, to uncover amazing true stories like these.
In How I Built This, he shares tips for every entrepreneur's journey: from the early days of formulating your idea, to raising money and recruiting employees, to finding your market and, finally, to paying yourself a real salary. This is a must-read for anyone who has ever dreamed of starting their own business or wondered how trail-blazing go-getters made their own dreams a reality."
This is an entrepreneurship book which honestly deserves 200 separate reviews, because this book holds a wealth of material - the success stories of more than 200 case studies, ranging from Headspace to Netflix.
Across so many disciplines and industries, this isn't a book about secret business techniques - it's about the mindset and soft skills that link all driven and passionate entrepreneurs.
If an entrepreneur gives too easily or gets led off course, their success won't ever make it to the big time. Therefore thriving businesses like the ones featured in How I Built This represent an excellent sample of what it takes to build a successful business.
---
"South African born Elon Musk is the renowned entrepreneur and innovator behind PayPal, SpaceX, Tesla, and SolarCity. Musk wants to save our planet; he wants to send citizens into space, to form a colony on Mars; he wants to make money while doing these things; and he wants us all to know about it.
He started a pair of huge dot-com successes, including PayPal, which eBay acquired for $1.5 billion in 2002. Musk was forced out as CEO and so began his lost years in which he decided to go it alone and baffled friends by investing his fortune in rockets and electric cars. Meanwhile Musk's marriage disintegrated as his technological obsessions took over his life
Elon Musk is the Steve Jobs of the present and the future, and for the past twelve months, he has been shadowed by tech reporter, Ashlee Vance. Elon Musk: How the Billionaire CEO of Spacex and Tesla is Shaping our Future is an important, exciting and intelligent account of the real-life Iron Man."
Elon Musk is one of the great entrepreneurs of the modern age. Having concquered not just one, but three distinct industries within his short career so far, Elon has built a legion of fans in the process.
Elon Musk by Ashlee Vance is a semi-authorised biography which painstakingly captures the critical periods of PayPal, Tesla and SpaceX.
Discover the shocking secret of how close these enterprises came to collapse, and which of Elon's extreme personality traits have driven his companies to success.
This book continues to sit at the top of best selling entrepreneurship books, no doubt helped by the positive news produced by both Tesla Motors and SpaceX in 2020, and Elons subsequent rise to the top of the global rich list.
---
"'The best business book I've ever read.' Bill Gates, Wall Street Journal
'The Michael Lewis of his day.' New York Times
What do the $350 million Ford Motor Company disaster known as the Edsel, the fast and incredible rise of Xerox, and the unbelievable scandals at General Electric and Texas Gulf Sulphur have in common? Each is an example of how an iconic company was defined by a particular moment of fame or notoriety.
These notable and fascinating accounts are as relevant today to understanding the intricacies of corporate life as they were when the events happened."
As the book now features on its front cover, Bill Gates likes to describe Business Adventures by John Brooks as his favourite entrepreneurship book of all time. Coming from a one-time worlds richest man, that's saying something.
An interesting twist on this anecdote is that Warren Buffet was actually the person who recommended the book to Bill Gates in the first place!
If such a commendation doesn't persuade you to buy this book, then perhaps the 1,500 reviews on Amazon will.
The Financial Expert™ Best Entrepreneurship Book Challenge
---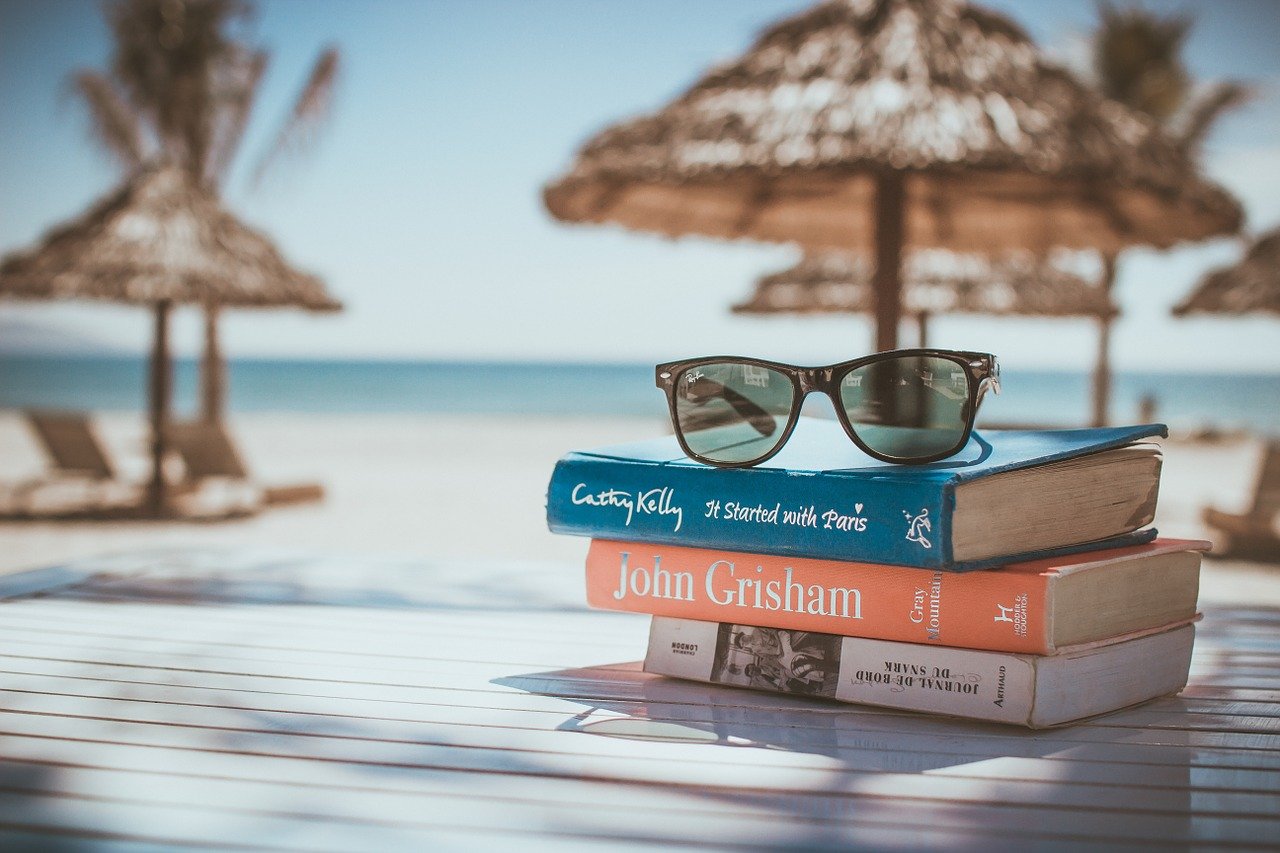 I challenge you to read one book per month and see if it revolutionises your investing style!
---
The Financial Expert™ Best Entrepreneurship Book Challenge is a well-loved feature of this website.
As I explained in the introduction, Entrepreneurship books tend to specialise in specific traits. Others follow an individual leader or a fashionable trend.
In doing so, Entrepreneurship books rarely attempt to paint a broad and comprehensive picture of the state of entrepreneurship, nor all of its complexity. Nor should it try - I haven't recommended any 'textbooks' of entrepreneurship for that reason.
As a result of this editorial approach, it's vital that students of entrepreneurship (a group which I count myself a member of), pick up many titles and read widely across different authors, industries and time periods.
A single entrepreneurship book usually has a single message. A single message won't be enough to create a robust framework in your mind as to how to best lead and create in the world of business.
Therefore, to help you discover more of what this book category has to offer, I've founded the best entrepreneurship book challenge:
I challenge you to read one entrepreneurship book per month for the next year, and find your new favourite!
It's a simple goal, and because entrepreneurship books are usually kept to a concise length, it should be very possible even for a busy businessperson to fit in one title a month. (As a rough guide, it takes about 8 hours to read a 300 page paperback).
Some guidance
I found it helpful to stock up on books for the next few months, so that when a new month rolls around, my next book was my bed-side table asking to be opened!
Pick a variety of styles. This will keep the challenge fresh and increase the diversity of opinion.
Pick at least one book that you don't think you would enjoy, this book might be the one that surprises you the most!
If you're time-starved, audio books are absolutely fine!
Where to begin?
My list of the best entrepreneurship books above is as good as any place to start, as I have consciously included a mix of different writing and investing styles to ensure that it caters to a wide audience.
Good luck!
---
---
What makes the best entrepreneurship books stand out?
---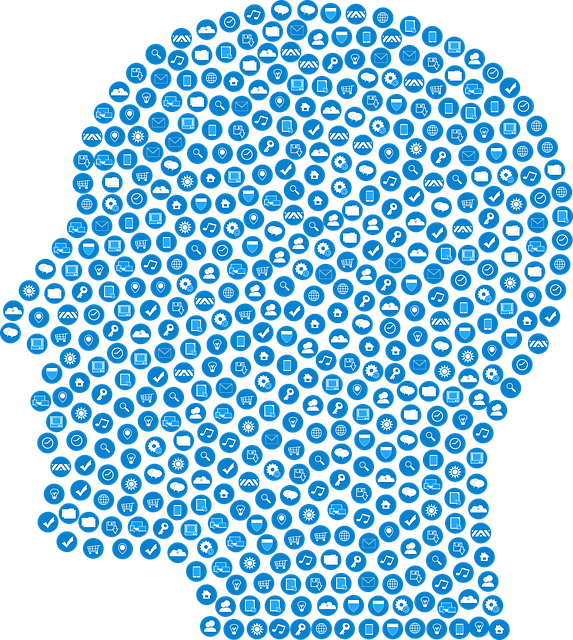 "Books are mirrors: You only see in them what you already have inside you."
---
When I'm looking for the next book about entrepreneurship to read, I look for the following three things:
Brevity: Does the book respect my time enough to be condensed within 400 pages?
Topicality: Does the book speak to me about a current issue, hot topic or recent call-to-action
Sincerity: Is the book written from a passion for a cause, or a more cynical and lightweight perspective?
Brevity is the easiest factor to measure. As I hold the book in my hand (or look at the page count on Amazon) I can quickly understand if this book is one I can complete in a reasonable period of time.
I hate to leave books unfinished, yet if they remain half-read on my shelf for too-long, I lose interest and do not look forward to the struggle of re-orientating myself in the book when I next pick it up. This means that the longer a book, the less likely that I will personal finish it and get a proper understanding of the authors intended message.
As I've said before, an entrepreneurship book tends to carry a single message. Should it really require 700 pages to carry that message home? How obscure or counter-intuitive must an entrepreneurship concept be to require that much explanation?
The best entrepreneurship books are more than capable of communicating ideas succinctly, in a manner that reflects the often time-starved business leaders who read them.
I don't look for topicality in every book I read, but I try to ensure that I'm reading topical books on a regular basis. These help to inform my views which I can then express at high-profile meetings internally and externally.
Sincerity is an important feature, which I pair closely with the concept of credibility. I don't want to read a book which was written only to provide a royalty income stream to author. The best books are usually written from a grander purpose than a commission cheque. If an entrepreneurship book wasn't going to be written without a large cash advance, then I would openly question whether it really needed to be written at all.
---
---
This page contains the best entrepreneurship books I could find
Through online research, and my own reading personal or free copies of entrepreneurship books which are provided to me by publishers free-of-charge (which has no impact on the order of rankings), I have compiled the shortlists below.
If I love an entrepreneurship book, but the majority of online reviews disagree with me - I don't feature the title. I want to ensure that the best books I propose have widespread, rather than niche appeal. The entrepreneurship books featured on this page are tried and tested.
The best entrepreneurship books focus on traits
Entrepreneurship books focus on the individuals, and as a result tend to cluster around one of the many essential traits for an successful entrepreneur to continue to hone:
Innovation & creativity - Can you generate novel ideas or techniques that will allow your business to beat the competition, whether that's through service delivery, organisational structure or marketing approach?
Inspirational leadership - Can you communication a coherent and compelling vision which spurs your employees onto greater things? Motivation can make the difference between employees being an uninspired group of problems, or a passionate team of problem solvers!
Pragmatic decision making - Can you balance the difficult decisions which present themselves to entrepreneurs on a weekly basis? It can be lonely at the top, leading many entrepreneurs to read widely and engage with business consultants or coaches to ensure that their ideas are regularly tested and challenged.
Effective management techniques - Do you understand why efficient businesses operate in the way they do, and appreciate which processes work well in different types of organisations? Profitability often comes down to whether management of costs is industry-leading.
How difficult are entrepreneurship books to read?
I have found that entrepreneurship books are easier to read than investing books or finance books. That's because entrepreneurship is not a technical pursuit, with right or wrong answers hanging on the outcome of a complex formulae.
Where a property investment book might have house price history graphs, an entrepreneurship book might have anecdotes.
Where a bond investing book might feature complex yield-to-maturity calculations, an entrepreneurship book might feature a thought provoking interview.
Trading the financial markets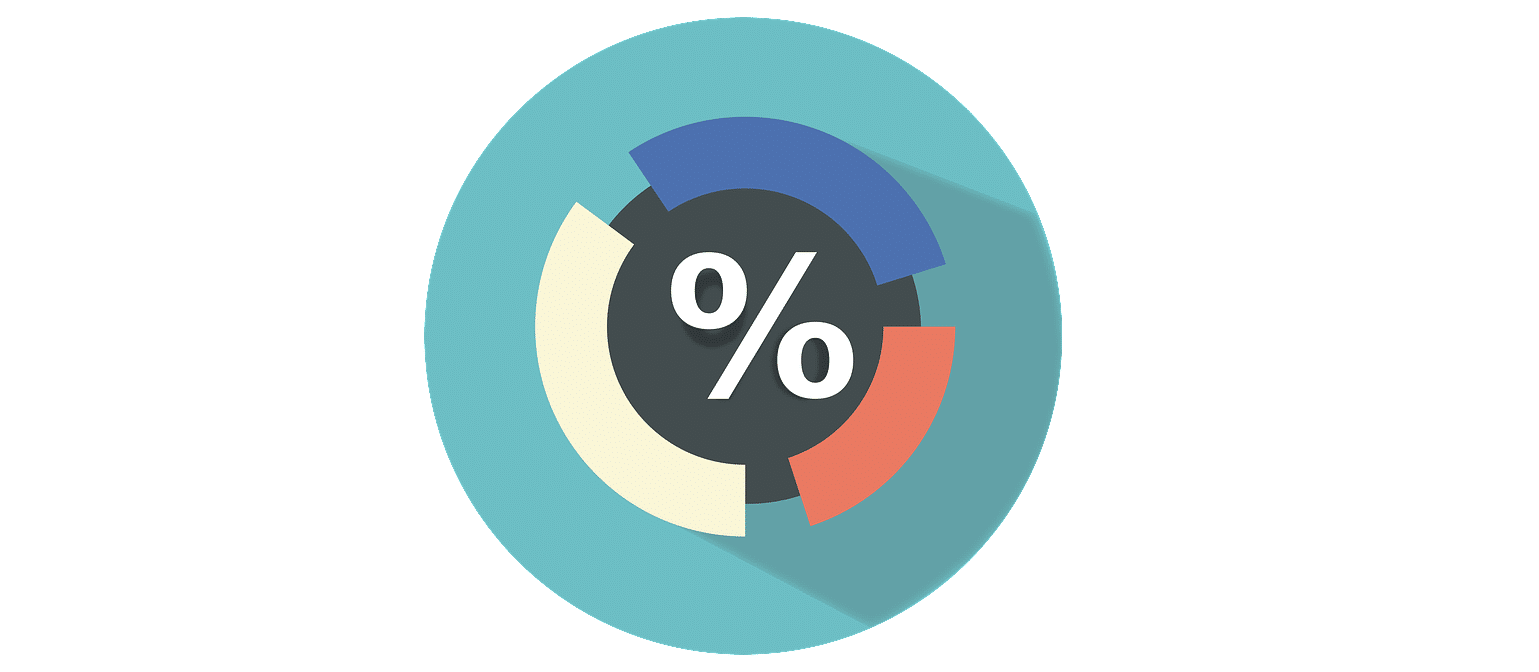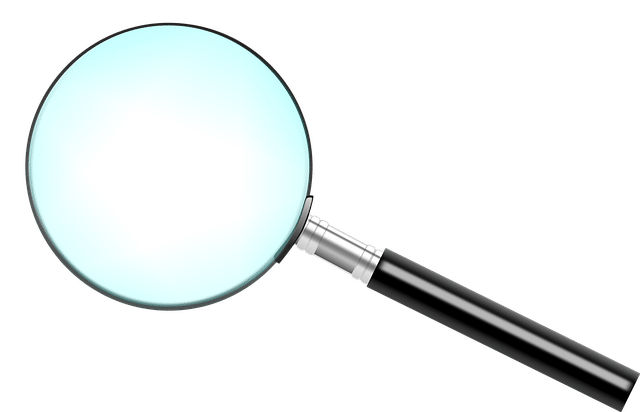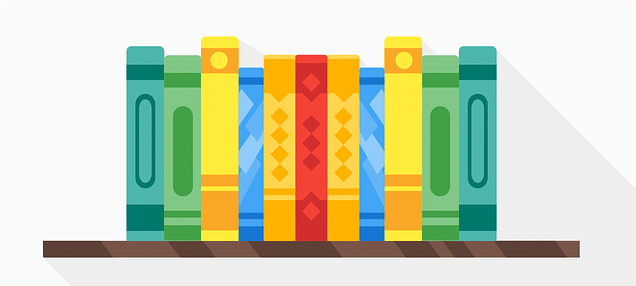 Academic finance & numerical literacy