Thousands of UK investors trust Financial Expert to highlight the best financial products, courses and reading material.
Please contact us to discuss any opportunities for us to work with your organisation.
Commentary or invitations to write on a financial topic
Editor-in-Chief Simon Oates is available as a financial expert to comment on a wide variety of UK money matters, particularly those impacting British consumers & investors.
Contact us now to request a comment.
Display advertising opportunities
The rate card for advertisements, including prominent product features within existing content varies depending on the page and nature of placement.
A mention on a relatively low-traffic page could be as affordable as £50 per month.
A prominent feature on our valuable stockbroker comparison page starts at £1,500 per month, subject to a multiple-month commitment.
Contact us now to discuss a placement
Affiliate partnerships
We welcome invitations to participate in CPA affiliate campaigns. We currently partner with a number of quality financial providers, including:
AJ Bell
Interactive Investor
Fidelity International
Nutmeg
Wealthify
MoneyFarm
Coinbase
eToro
Trading 212
Hargreaves Lansdown
Stake
Freetrade
Orca
Degiro
Contact us now to discuss a partnership
Quick stats:
25,000 monthly users (primarily from the UK)
Most search traffic to Financial Expert shows buying/investing intent
#1 rankings for countless search terms on Google UK could lend credibility to your message
Our footprint on the web

Web traffic
In October 2021, Financial-Expert.co.uk saw 22,000 unique visitors, a new record.
50% visits were from the UK,
A further 13% visits were from the US, Canada or Australia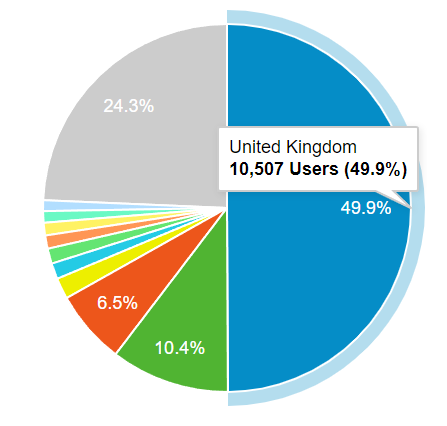 User engagement
In that same time frame, our users:
Search engine authority
Financial Expert is a trusted authority on personal finance and investing topics. We feature in the top #3 organic search positions on Google UK for competitive finance search terms such as:
Financial expert (#1)
Compare stockbrokers (#2)
How to become an investor (#1)
Investing books (#3)
Free shares (#2)
Dividend growth investing (#1)
Search results are subject to change, results correct at the time of writing (3 April 2021).
The wider media

Simon has been quoted in the Daily Express, provided financial fact-checking services to Channel 4 productions and has been invited onto the ITV News (ITN) sofa to discuss personal finance issues.
If you would like a quote from a financial expert on topical personal finance issues, please don't hesitate to get in touch with Simon via email at [email protected].