Investing Courses & Training
Increase your confidence and learn new investing skills & qualifications by enrolling in an online course today
---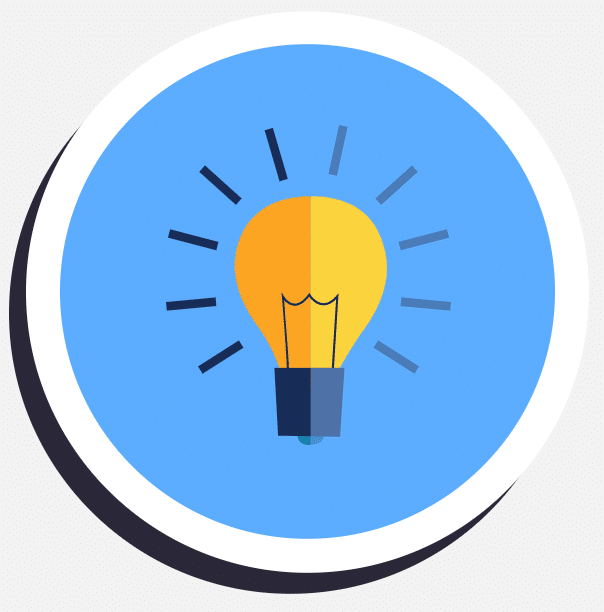 Filter by experience level
Featured course providers:

---
The best investing courses for serious beginners:
---
Knightsbridge Training Academy - British Accreditation Council - 70% Pass Rate
---
Learn about derivatives, fixed income and equity investing trading as well as understanding the mechanics of trading and investing.
---
In this highly-rated beginner course, you'll explore 22 separate investing topics taught by Paul North. The course covers a range of asset classes, such as shares, bonds and derivatives.
---
Knightsbridge Trading Academy is a highly respected course provider, affiliated with the London Stock Exchange.
---
Professional Wall Street material - Endorsed by the Global Corporate Finance Society
---
Learn the most critical knowledge and skills required to become a world-class capital markets analyst including equities, fixed income, foreign exchange, commodities, and derivatives.
---
16 courses and certificates included. Price includes free access to all future courses and updates.
---
The 12 mandatory course elements include fascinating topics such as technical analysis, and behavioural finance, and is recommended to be studied over 6 months.
No coupon codes currently exist for the CMSA qualification. However, other CFI courses enjoy 10% off using the coupon CFIPARTNER10.
---
72 Hours of Comprehensive Financial Education in this 3 course discounted bundle
---
The Stock Trading Value Suite will provide you with the independence and confidence you need to make your own investment decisions by giving you a strong foundation in the analysis and valuation of stocks, bonds, and other investment opportunities.
---
This suite of investing courses includes the following three courses: (1) Stocks, Bonds and Investing: Oh, My! (2) The Analysis and Valuation of Stocks, (3) Introduction to Stock Options. All three are available as 'self study' or 'instructor-led' courses.
---
Explore stock markets, learn how to read financial statements, perform industrial comparisons, value stocks, and conduct economic and industrial research, over courses designed to be enjoyed over several weeks.
This suite of courses is priced at 11% less than the courses would cost individually. No coupon required.
---
Taught by ex-Goldman Sachs employee Chris Haroun
---
This bestselling comprehensive investing course on the Udemy course platform teaches students about investing from scratch without the need for dense theoretical content. This course is featured on the basis of its high rating of 4.5/5 from 20,000 reviews. That's a lot of satisfied students!
---
The practical content covers how to pick stocks & shares, how an IPO works, how to manage a portfolio, how risk management works & how to use technical analysis, among countless other investing other topics. You'll also get an inside view on the roles of traders, banks and other market players.
---
Course teacher Chris Haroun is an award winning professor, former Goldman, hedge fund founder, and TEDx Talk speaker, who teaches from his real-life experience.
You've already got the lowest price available online for this great value Udemy course.
---
We feature only the top education providers
---
Find real qualifications and effective mentors
---
Upgrade your CV and employability
---
Save on investing courses
---
We find and feature the lowest course price
---
Up to 90% off through our discount/coupon finds
---
Free beginner courses also available
---
---
Investing courses for experienced investors
---
Knightsbridge Training Academy in association with the LSE - Internationally recognised
---
Knightsbridge Trading Academy in association with the London stock Exchange Group and its Academy, offer a CPD accredited and globally recognised financial education course. This one of a kind online course is designed to offer aspirational and established traders with the education and resources to develop a career in the industry or trade with their own funds.
---
The programme is accredited by the Chartered Institute of Securities and Investments (CISI) and is certified by Continued Professional Development
(CPD).
---
Course content was filmed at the London Stock Exchange studios and are presented by our expert tutors.
You've already got the lowest price available online for this London Stock Exchange accredited course.
---
Knightsbridge Training Academy - British Accreditation Council - Hands-on
---
This online investing course is aimed at new traders, looking to understand the core fundamentals of trading or experienced traders looking to brush up on the foundations of any trading strategy.
---
Content will be delivered through 10 x 30 minute instructional videos and webinars with a multiple choice test at the end of each module. Topics include; trading with moving averages, trading with stochastics, trading price patterns.
---
You will receive the Knightsbridge Certificate of Achievement upon successfully completing the course.
---
Investing courses for specific investment strategies
---
Almost 4,000 students have already enjoyed this detailed guide to value investing
---
This highly regarded Udemy course by Wealthy Education provides a detailed guide to the value investing strategy. Value investing is a stock-picking approach that allows investors to choose undervalued companies with higher growth potential than the broader stock market.
---
Picking stocks is a difficult task, therefore this course arms investors with several tools to screen and analyse companies to conclude on their value.
---
The course instructors also promise 24-hour responses to questions from students as they progress through the course.
You've already got the lowest price available online for this great value Udemy course.
---
Members love this small company stock-picking phenomenon. High retention must mean happy investors!
---
Microcap millionaires is a membership and video service which create trading ideas and suggestions for investors in small companies. Trading in 'penny stocks', as they're also known, is higher risk but offers the highest of potential returns as a result.
---
Get access to a two week trial period for only $7 by signing up through the button on this page.
---
Top-rated dividend course on Udemy - huge course
---
Steve Ballinger MBA teaches dividend growth investing in this massive 22 hour course. Investing in the stock market can be mastered by anyone.
---
Stocks that pay dividends can be particularly attractive as they can provide: regular income, growth potential & lower risk. Unfortunately, many people do not receive the key educational information and best practices that make the difference between success and failure when investing in stocks.
---
This complete course will teach you how to be a successful investor with dividend stocks.
You've already got the lowest price available online for this great value Udemy course.
---
Easy-to-follow stock options course from acclaimed teacher
---
Kal promises to take you from absolute ground zero of stock option trading knowledge (i.e. "what is an option?") all the way to trading different option strategies in only a few courses.There is no frivolous information here.
---
Our goal is to get you up and trading right away, so everything you need to know is here and presented in a straightforward and easy to understand format. All the information is laid out and explained thoroughly on slides, and then illustrated on live trading platforms to show you how to use it in reality.
---
Kal Zum has delivered investing courses to over 10,000 students on Udemy and maintains an impressive feedback rating of 4.7/5.
You've already got the lowest price available online for this great value Udemy course.
---
With over 60,000 students, this course is the best selling Forex course I could find online.
---
In this course, Data Scientist Kirill Eremenko will show you how you can take advantage of currency movements to make profits. It will talk in detail about Currencies, Charts, Bulls & Bears, Short Selling, and much more.
---
With live trading examples to watch, and almost 6 hours of content, it's easy to see why so many forex beginners took their first step to trading with forex with this course.
---
Access lasts for a lifetime, and includes support and access to any future lectures released in the course.
You've already got the lowest price available online for this great value Udemy course.
---
Free investing courses by Financial Expert
Say hello to a new way to learn
---
Explore topics in a natural order
---
Confirm your knowledge through quizzes
---
Take your time or fly through - your pace!
---
Why is Financial Expert free?
---
"I want to learn how to invest."
Tip: 81% of free course students start here.
"I want to optimise my portfolio."
"I want to pursue high returns."
Disclaimer: Financial Expert is an educational website. I cannot provide tailored financial advice for your circumstances.
If you're looking for independent financial advice from a financial expert, visit our impartial guide to finding a financial adviser.
Why I share my investing courses for free
Investing is a rewarding pursuit which combines knowledge, discipline and excitement. Investing can create life changing results.
When I would discuss money with everyday savers, I see a familiar pattern:
---
People are actually pretty good at saving
Most people have the patience and discipline to top their savings up every month
They also hold important long term goals, such as saving for retirement.
However, they are earning
less than 1.5% per year

on their savings
This is an wasted opportunity
The rates of interest offered by bank accounts feel like a waste of time. After accounting for inflation, savings at the bank can actually lose buying power over time.
By sticking with the safest approach, we can be pushing savings goals backwards by months, if not years.
But we work so hard for each pound or dollar we save. Don't we owe it to ourselves to make sure that our money grows as quickly as possible? This means creating a savings and investment strategy that's right for us, and sticking to it over the long term.
I get it. The thought of designing a complete financial plan can be overwhelming. If you're starting from scratch, this means absorbing theory, learning financial jargon and taking big financial decisions. And all of this before you even invest your first penny!
Because of these challenges, it probably won't surprise you to learn that only 28% of UK adults directly invest in the stock market. This needs to change.
The solution
It has occurred to me that the root of the problem is the lack of access people have to the investing basics.
The solution is both simple and doable; we need to pull back the veil, and turn specialist investing knowledge into general knowledge.
With the right information, you will have the confidence to make your money work harder. And if you are well-informed about the risks, you'll be less likely to experience disappointment along the way.
This is why I've created entirely free investing courses. It's all the information you need, in one place. Free to access.
It's about helping as many people as possible reach their financial goals.
---
Still curious about our free courses?
Answers to some frequently asked questions.