Last updated: 15 November 2020. I've curated this top 5 ranking of books about quantitative analysis and technical analysis of financial markets, to help you make better decisions about your financial education.
Quantitative and technical analysis are difficult, technical disciplines that take months to study, and years of experience to master. If you have the right books to begin your learning journey, you'll give yourself the best chance at succeeding when day trading or timing the market.
Unlike my other investing book recommendations, not all of these titles are perfect for beginners. Where this is the case, I'll flag this up. It's important to be modest and realistic about which books would be the right purchases for you, depending on your existing level of knowledge. If a quantitative or technical analysis book overwhelms you with jargon and science in the first few chapters, this may actually set you back by turning you off the subject.
Prices for quantitative and technical analysis books aren't always cheap - they are known to be some of the most expensive books about financial markets. This is jointly the result of their level of details, and the number of pages taken up by charts, diagrams and tables of figures.
However, as I'll repeat below, do bear in mind that even a £80 book is a bargain compared to a £2,999 investing course, so it's all relative. It might be a pricey book, on par with university textbooks, but it could deliver far more value when you use these forms of analysis for your investment portfolio.
Many of the books below can actually be read for free with Amazon's Kindle Unlimited free trial, so bear this option in mind.
As an Amazon Associate, I earn a small commission from qualifying purchases which helps to support this site. This does not impact how I compile the list. Happy reading!
Best quantitative analysis books for beginners
The smoothest route into crunching data to generate alpha
---
Best technical analysis books for beginners
Learn how to read charts & prices to predict the future
---
Download all these quantitative analysis & technical analysis books for
free

with Kindle Unlimited

You DON'T even need a Kindle device to download books
---
Here's a useful tip that will save you £100+ on quantitative analysis & technical analysis books. Sign-up to Amazon's Kindle Unlimited free trial, which offers access to all titles for free for 30 days.
There's

no obligation

to continue with a paid subscription.
You

don't even need a Kindle

to enjoy - any device will do.
If you're cost-savvy, you'll already be calculating the savings you could unlock and the knowledge you could gain by downloading 5 books over the next 30 days.
---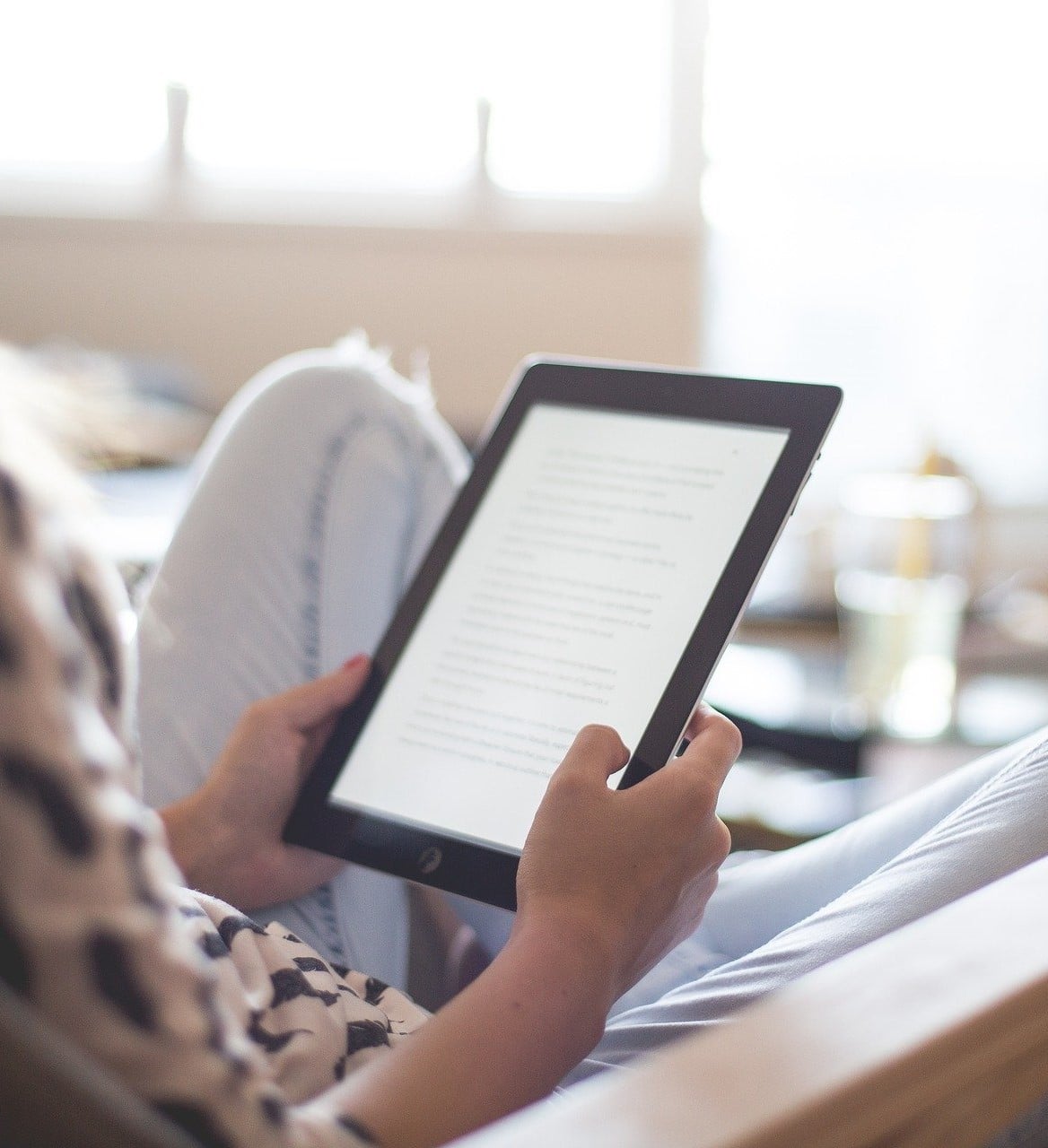 Best quantitative analysis books for experienced investors
The definitive guides to the quantitative discipline, including algorithmic quant trading
---
Best technical analysis books for experienced investors
The most widely regarded titles on technical analysis available in the UK
---
My Top 5 Technical & Quantitative Analysis Books for 2020
Click covers to see latest reviews and prices
---
---
---
---
"Trader Construction Kit is a comprehensive resource for undergraduate, MBA and Masters of Finance students interested in a career with a bank, hedge fund or other financial institution.
Trader Construction Kit is a practical guide to developing the skills and techniques employed by professional traders, including:
• Fundamentally and technically analyzing a market.
• Assessing the volatility and risk characteristics of the market.
• Developing a view, an actionable perspective on the future of price.
• Evaluating directional, spread, option & quantitative trading strategies.
• Weighing the inherent risk and reward in potential positions."
This book is a truly immersive guide to the world of technical analysis trading.
Inside, you'll find technical analysis theory alongside practical chapters on how to put together a trading idea and execute.
This includes topics such as risk management and hedging, which whilst essential, aren't normally sought out by technical analysis readers and therefore are sometimes neglected in trading approaches.
That's why I was happy with how holistic the content was, allowing an investor to both understand the science behind a trade, but also execute it to a professional standard.
Now in its 2nd edition, published recently in 2020, author Joel Rubano looks to be a rising star in the field of technical analysis.
---
"In this updated edition of his bestselling book, Rishi K Narang offers in a straightforward, nontechnical style—supplemented by real-world examples and informative anecdotes—a reliable resource takes you on a detailed tour through the black box.
He skillfully sheds light upon the work that quants do, lifting the veil of mystery around quantitative trading and allowing anyone interested in doing so to understand quants and their strategies. This new edition includes information on High Frequency Trading.
Offers an update on the bestselling book for explaining in non-mathematical terms what quant and algo trading are and how they work
Provides key information for investors to evaluate the best hedge fund investments
Explains how quant strategies fit into a portfolio, why they are valuable, and how to evaluate a quant manager.
This new edition of Inside the Black Box explains quant investing without the jargon and goes a long way toward educating investment professionals."
Whilst most of the book featured on this page are highly detailed and aimed at serious investors, I've decided to give position #2 to a more accessible title.
Inside the Black Box is a hardcover title published by Wiley which gives a glimpse into the secretive and fast-evolving world of algorithmic quantitative trading.
This isn't a book designed to teach you to become a quant trader, its for investors who want to understand the risks and rewards of quantitative investing strategies.
Sophisticated investors have been able to buying into hedge funds running quant strategies for several years - this book might give you the confidence to take the leap yourself with a small portion of your portfolio!
---
"Technical Analysis of the Financial Markets expands upon and updates Murphy's classic Technical Analysis of the Futures Markets. Packed with some 400 real-life charts that clarify every key point, it covers:
- The fundamentals of technical analysis and chart construction
- What you must know about trends and the building blocks of chart analysis
- Price patterns, including major reversal and continuation patterns
Beginners and experienced traders alike will find a wealth of immediately useful information in this authoritative, yet easy-to-follow guide."
It's difficult to get hold of. It's as thick as 2-3 other day trading books combined. But no self--respecting technical trader would pass up on the opportunity to get a copy of this timeless classic.
I'm talking about John J Murphy's 1998 definitive guide to technical analysis 'Technical Analysis of the Financial Markets'.
John effectively wrote the rulebook on technical analysis, so much so that all technical analysis books published ever since have been a derivative in one way or another.
80% of reviewers continue to give this title 5 stars on Amazon which more than justifies its position at #3 in this ranking.
It's relatively expensive, but this book which will hold its value due to the high demand for this out-of-print edition. If you can get a hardback for under £100 then snap it up!
---
"Written by the course director and owner of www.tradermasterclass.com, a leading source of live and online courses in trading, technical analysis, and money management, A Handbook of Technical Analysis: The Practitioner's Comprehensive Guide to Technical Analysis is the first financial technical analysis examination preparatory book in the market.
The book is an excellent resource for serious traders and technical analysts, and includes a chapter dedicated to advanced money management techniques. This chapter helps complete a student's education and also provides indispensable knowledge for FOREX, bond, stock, futures, CFD, and option traders.
- Learn the definitions, concepts, application, integration, and execution of technical-based trading tools and approaches
- Integrate innovative techniques for pinpointing and handling market reversals
- Understand trading mechanisms and advanced money management techniques
- Examine the weaknesses of popular technical approaches and find more effective solutions"
If you want to know what the professionals know about technical analysis, then buy The Handbook of Technical Analysis by Mark Andrew Lim.
Why? Because it's literally the book that taught many of them.
That's right, this guide is a cornerstone of many courses for day trading for beginners. You can skip the exam fees and head straight to the underlying content by studying this book in the same way a student would.
As with any textbook, expect a very well-rounded set of chapters covering the field of technical analysis in a comprehensive manner.
---
"This book provides a comprehensive guide to market timing using moving averages. Part I explores the foundations of market timing rules, presenting a methodology for examining how the value of a trading indicator is computed.
Using this methodology the author then applies the computation of trading indicators to a variety of market timing rules to analyse the commonalities and differences between the rules. Part II goes on to present a comprehensive analysis of the empirical performance of trading rules based on moving averages."
What I enjoyed about Market Timing with Moving Averages is the laser focus on a single data point - the moving average.
It's far from obscure - moving averages are a key statistic monitored by traders of shares, bonds, futures and commodities.
However, this book shares so many ways to use the moving average to create trading strategies, and also gives tips on how to effectively back test a strategy, so that you can be more confident that it will generate a premium return before you allocate capital to it.
Download all these quantitative & technical analysis books for
free

with Kindle Unlimited

You DON'T even need a Kindle device to download books
---
Here's a useful tip that will save you £100+ on quantitative and technical analysis books. Sign-up to Amazon's Kindle Unlimited free trial, which offers access to all titles for free for 30 days.
There's

no obligation

to continue with a paid subscription.
You

don't even need a Kindle

to enjoy - any device will do.
If you're cost-savvy, you'll already be calculating the savings you could unlock and the knowledge you could gain by downloading 5 books over the next 30 days.
---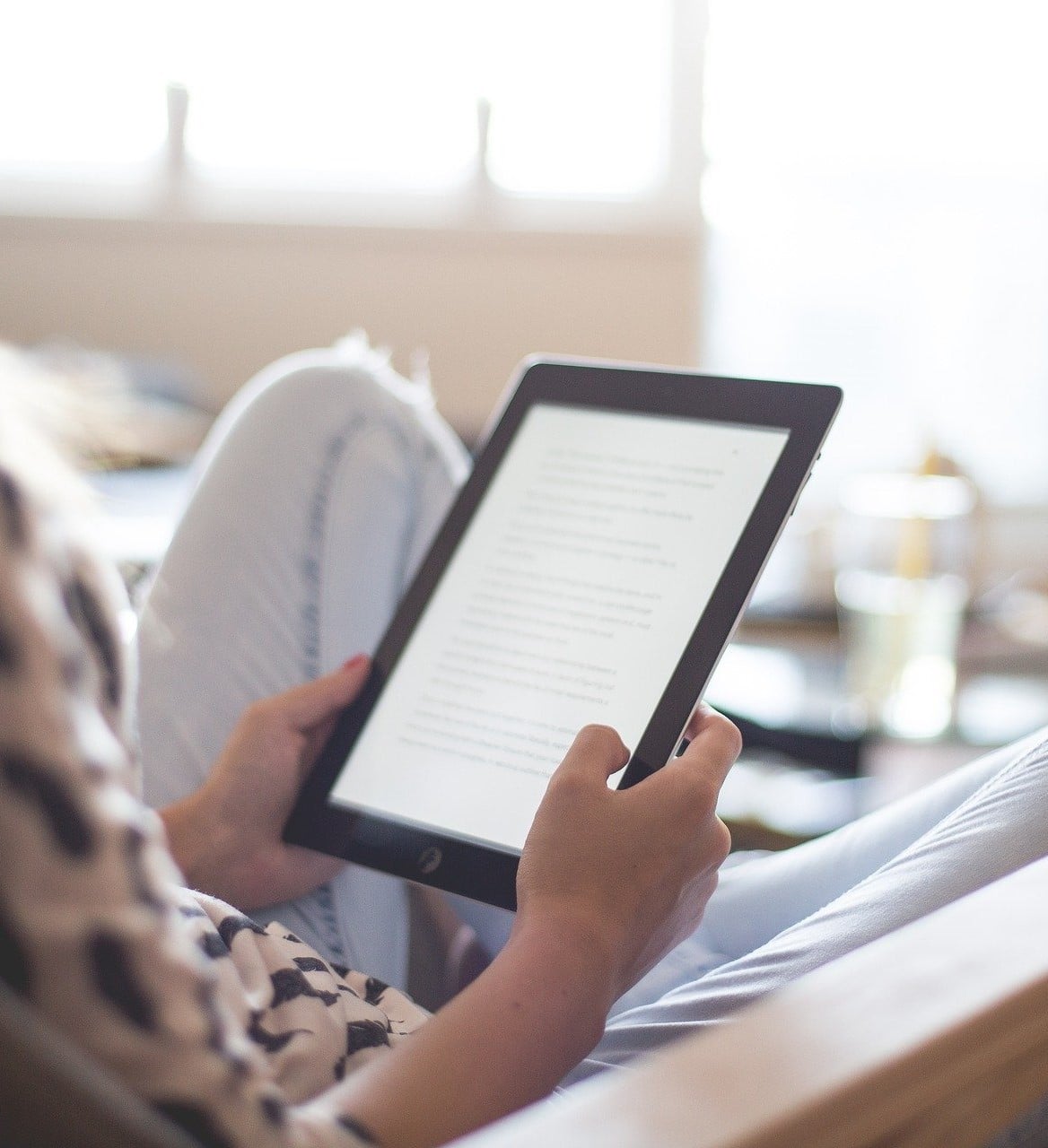 The Financial Expert™ Best Technical & Quantitative Analysis Book Challenge
---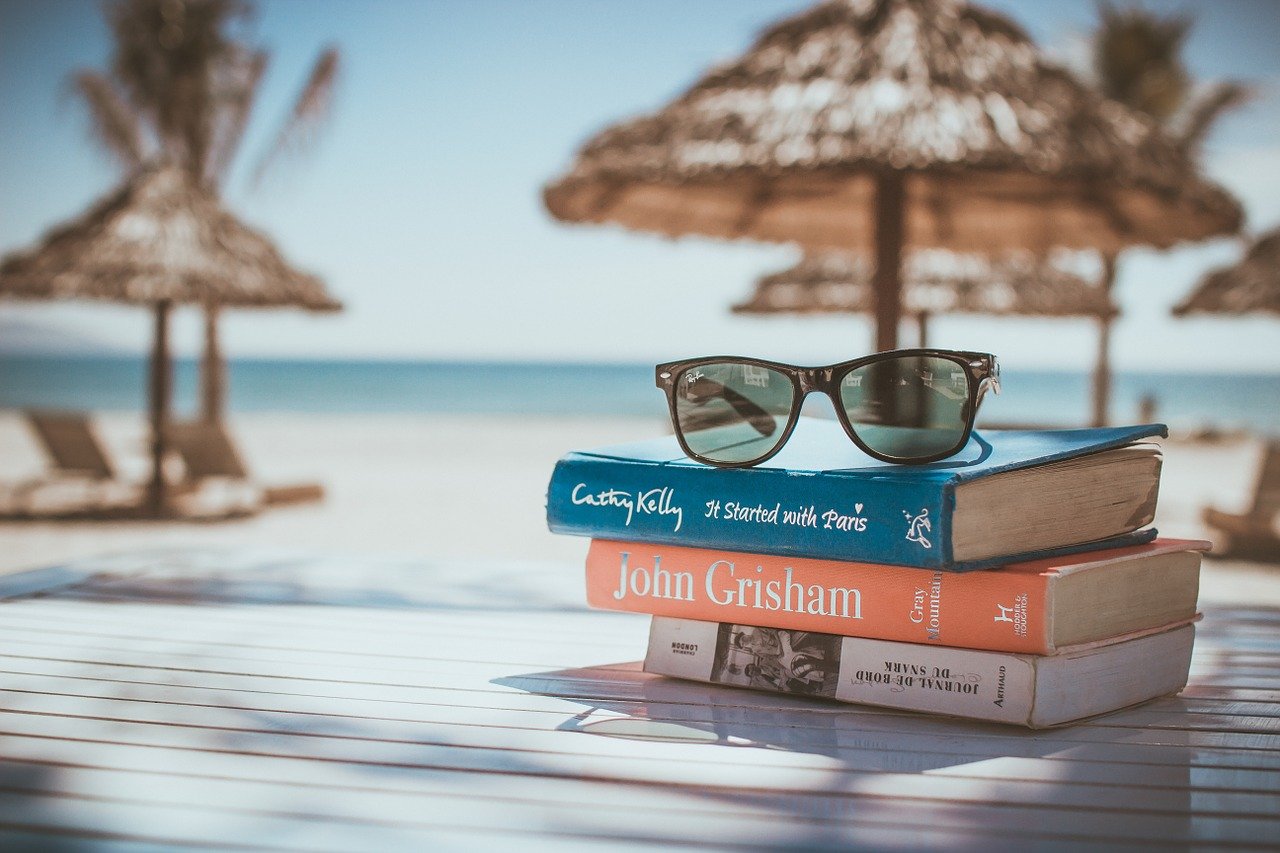 I challenge you to read one book per month and see if it revolutionises investing strategies
---
The Financial Expert™ Best Technical & Quantitative Book Challenge is a well-loved feature of this website.
This is a slightly geeky/nerdy challenge which could yield dividends in the short and long run. It's a tool which I hope you'll use to boost the amount of time you spending investing in yourself over the next 12 months.
All you have to do is:
Read one technical analysis or quantitative analysis book per month for the next year
It's a fairly transparent and honest challenge. The knowledge is out there. Hundreds of authors have committed their wisdom to paper, and all you need to do is tap into that knowledge to improve your own investment returns.
Yet we often find barriers to reading more:
We feel we lack the time
We can struggle with concentration
We are put off by the language or jargon in technical books
The purpose of the challenge is to really push you to overcome these hurdles, and add some new titles to your bookshelf, and more importantly - your knowledgebase!
Some guidance
I found it helpful to stock up on books for the next few months, so that when a new month rolls around, my next book was my bed-side table asking to be opened!
Pick a variety of styles. This will keep the challenge fresh and increase the diversity of opinion.
Pick at least one book that you don't think you would enjoy, this book might be the one that surprises you the most!
If you're time-starved, audio books are absolutely fine!
Where to begin?
My list of the 5 best technical & quantitative analysis books above is as good as any place to start, as I have consciously included a mix of different writing styles to ensure that the range of books is suitable for a broad audience.
Good luck!
---
---
Quantitative analysis versus technical analysis
---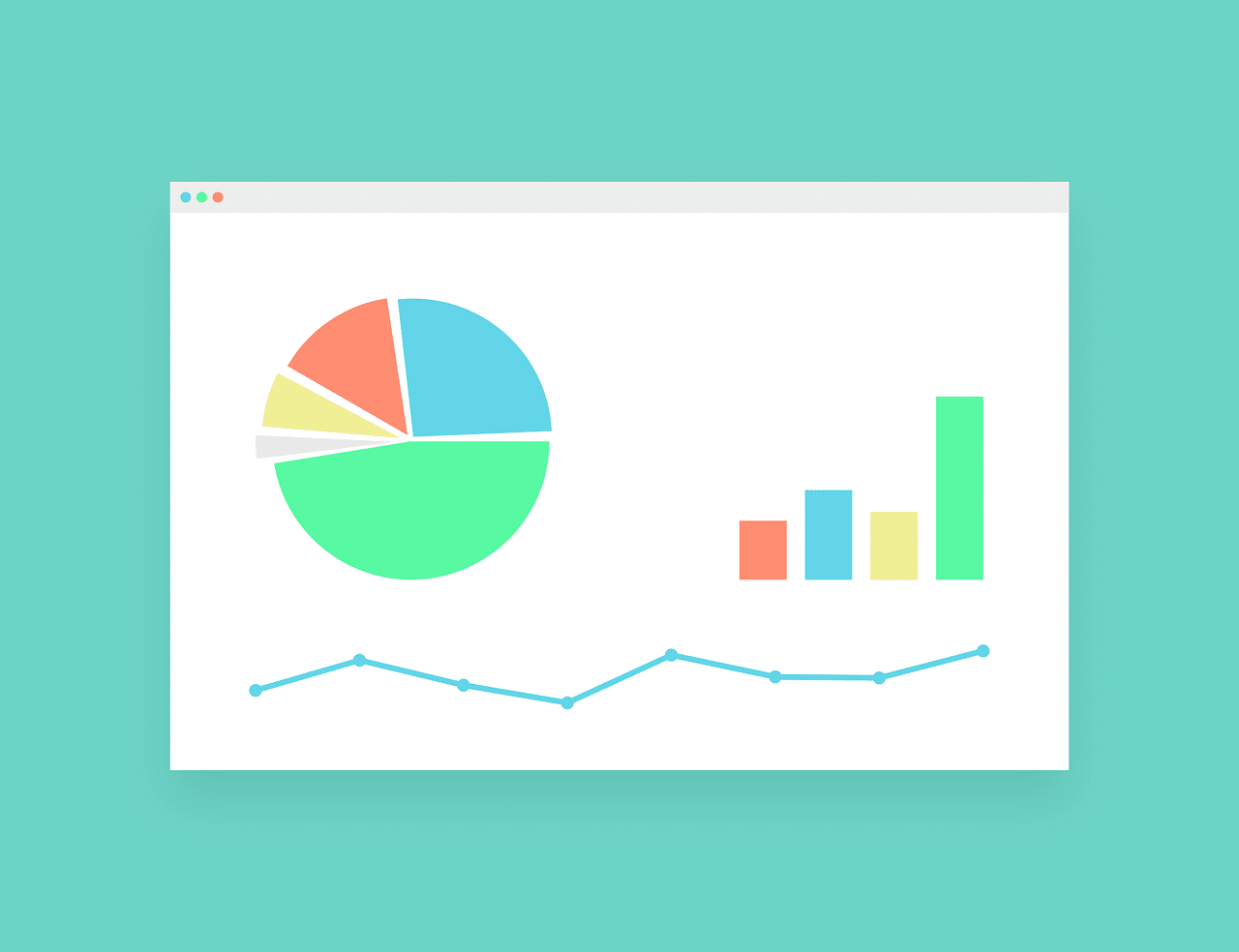 "Repeated patterns become facts, and when you're in touch with the facts you can predict the future."
---
What is quantitative analysis?
Quantitative analysis is the use of data analysis to identify profitable trading strategies or mis-priced securities.
A quantitative trader, known as a quant, can build a 'model' which automatically generates buy or sell signals on the basis of price movements, ratios, or specific situations in the bid and offer pricing order book.
The holy grail of quantitative analysis is the creation of a simple (or complex) algorithm which automatically carries out buy and sell trades to harvest a return.
To maintain their edge, hedge funds often recruit new quants are typically recruited from the brightest crop of students that universities have to offer. Disciplines such as economics, maths and physics are heavily demanded.
The best quantitative analysis books will cover many different tools and methods that can be used to identify trading ideas.
What is technical analysis?
Technical analysis is the reading of historical price information, such as charts, to make predictions about future price movements.
The fundamental assumption of technical analysis is that markets are not efficient, and that all publicly known information (such as chart patterns) are not yet fully reflected in the price of a security.
In this way, students of technical analysis will look for common trends in the price of a security, to spot an opportunity to buy or sell the asset ahead of a likely correction in its price.
This field is linked to behavioural finance and momentum trading, in that all three schools of thought acknowledge that irrational behaviour and investor psychology leads to continuous mis-pricing and can therefore be a source of profit to those who can identify when history is repeating itself.
The best technical analysis books will teach you to identify common pricing patterns in order to guide a prediction of what will happen next.
---
---