In my Ecologi update series, I provide an update on the impact of Financial Expert's donations to Ecologi – a company helping to fight climate change. In this post I want to share the fantastic success I've had in referring new members to Ecologi, and provide the second tree update!
Who is Ecologi?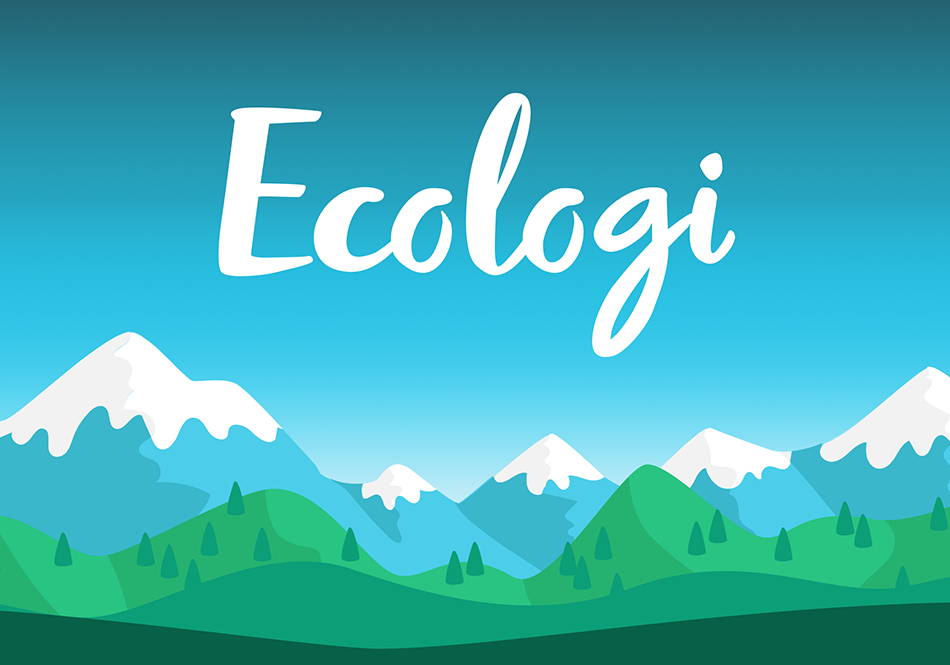 Ecologi is the climate change platform we have partnered with to become carbon negative. You can visit my full Ecologi review for more details.
Ecologi distributes funds raised to accredited carbon-offset schemes across the world, to ensure that our donations create as much impact as possible.
Through Ecologi, you can become carbon negative for just £4.70 per month. Joining through my referral link, you will receive 30 trees of additional impact against your account.
Tree Update #2 – 10 January 2021

Current subscription level: Helper (1 Carbon footprint)
Number of trees planted: I have funded 142 352 trees in total
Number of bonus trees from referrals: I've been awarded 90 300 bonus trees
Additional impact purchased: None
If you want to see how far we've already come as a team, here's a link to the first update I published for December 2020.
Here's the view of the virtual forest. As it's only been one month, the trees are all still in sapling mode, as you would expect!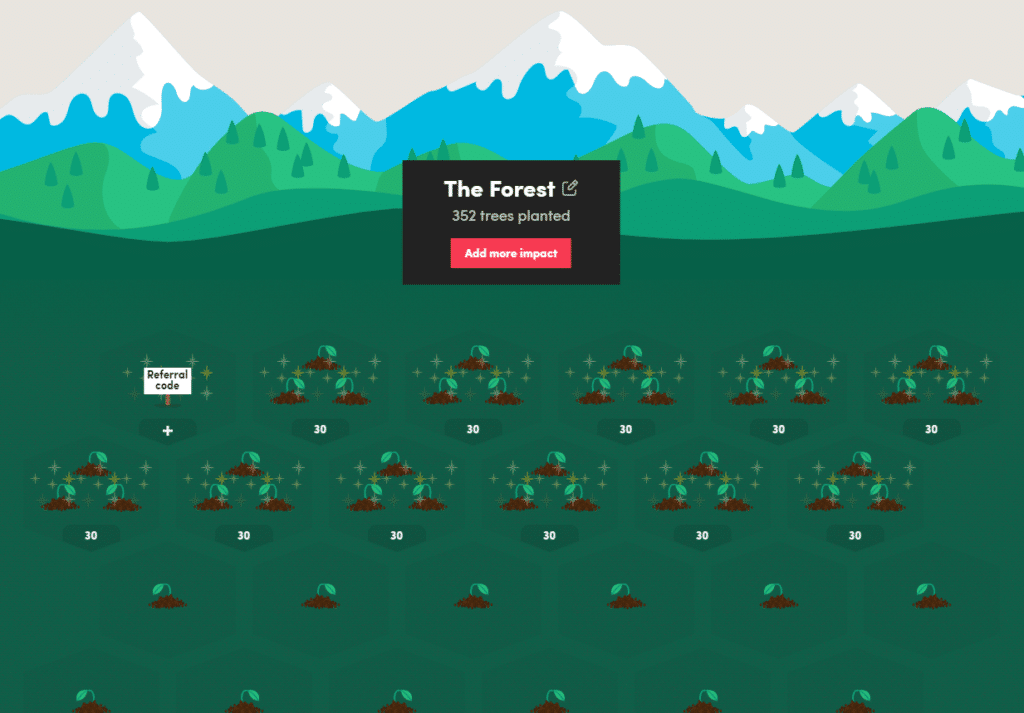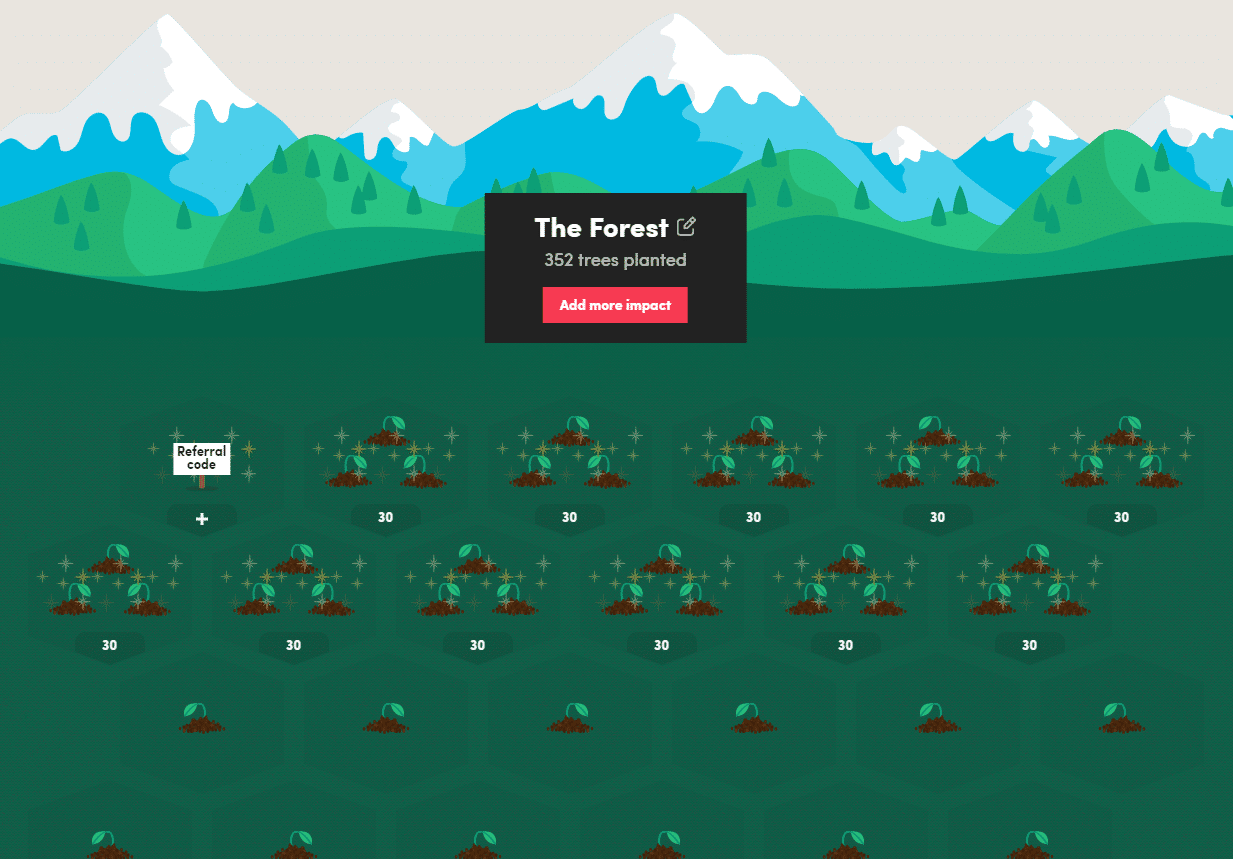 Future targets
Last post I said I wanted to set out a long-term goal for tree planting, to help give this project a goal and something to aim for.
I have decided to set a goal to fund 10,000 trees by the end of 2022. That gives me two years to hit 10,000 trees through a combination of:
Monthly trees from my recurring subscription
Bonus trees from referring new members
Additional impact purchased on an ad hoc basis
Each new referred member produces an impact of 30 bonus trees. So I would need to refer 333 new members (3 per week) to hit the target through referrals alone. A tall order!
A basic level 'helper' subscription leads to approx. 12 trees per month, so my £4.70 per month direct debit certainly won't cut it either!
In reality, I think that it will require a combination of my regular membership (which I can upgrade), one-off tree purchases, and referrals to reach the milestone.
I feel very energised about this challenge. Being the 'Financial Expert', as you would expect, a lot of my time is consumed by asset allocations, profits and portfolio values. It makes a refreshing change to be counting trees instead!
Membership cost update
For January, Ecologi announced that the cost of its plans would be increasing from £4.50 to £4.70. This largely reflects the result of increases in the price of local labour and a small increase in the fee deducted to cover company costs.
Active members are not automatically moved onto the new pricing plan. Instead, the platform will simply award a slightly lower impact in their profile. You can update the subscription value to the new higher rate, and maintain your monthly impact by hitting this button in your profile:

I have now moved up to the new pricing tier, and hope in future months to upgrade my subscription further to accelerate my impact.
Help me plant 10,000 trees – and create your own forest!
To help me plant 10,000 trees, and become carbon negative on your own in the process, please consider joining Ecologi with plans starting at just £4.70 per month.