The eco train rolls onwards! In August 2021, thanks to growing advertising revenues we made the largest donation to date to Ecologi to fund our tree planting campaign.
To those who are new to the blog, Ecologi is a social enterprise that fundraises for tree planting and certified carbon offset projects around the world. It's a UK-based company, which recently itself accepted new investment from outside investors to help it scale up and reach more people. Ecologi's ambition is to become the 'Spotify of Carbon Offsetting' which is an admirable goal.
In principle, if Ecologi found as many monthly subscribers as Spotify has, then humanity would have perhaps done enough to turn the tide of climate change and protect our world for future generations. You can read more about Ecologi in our Ecologi review.
Here at Financial Expert, we've set the ambitious goal of funding the planting of 10,000 trees by December 2022. We began at the start of 2021, and this post gives our latest update on our charitable activities for the month of August 2021. This month:
We broke the records for monthly donations to Ecologi
We've made a decision to further scale up our membership plan (more carbon offset)
We're almost 1/3 of the way to our target
Tree Update #9 – August 2021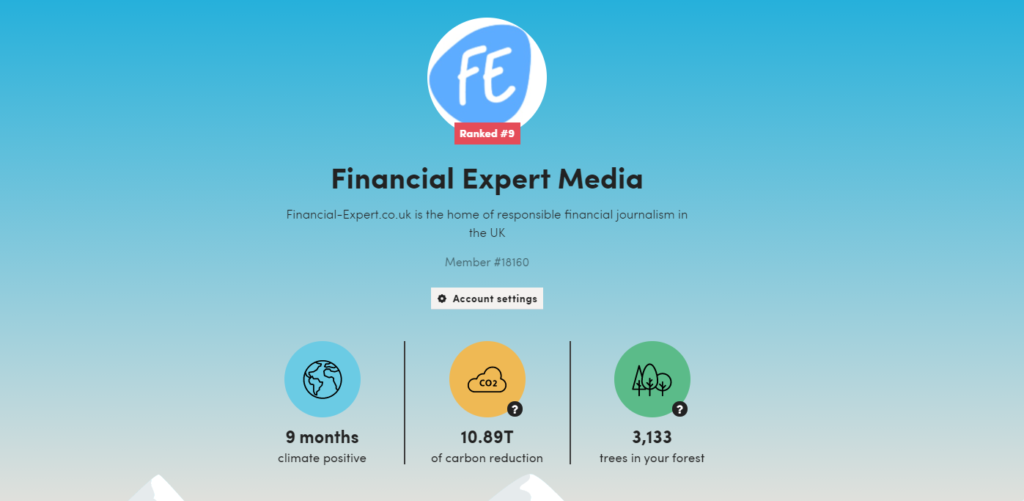 Current subscription level: Booster (2 Carbon footprints)
Number of trees planted: We have funded 2,659 3,133 trees in total
Number of bonus trees from referrals: No new bonus tree referrals this month, however, we received 2 x £13 in referral commissions which was used to fund the bumper purchase below.
Additional impact purchased: 350 450 trees were funded by Financial-Expert.co.uk advertising-income this month
You can also check out last month's update here.
Ecological projects being supported by donations to Ecologi in July 2021
The following projects were partially supported by donations from Financial Expert and all other Ecologi members:
Producing electricity from solar energy in Vietnam
Producing energy from rice husks in India
Membership upgrade in the works
We're actively considering increasing our Ecologi membership to the maximum level for an individual account; the £18.80 per month Mega Package. Details are shown below about the different Ecologi subscription models.
The majority of our tree planting funding is provided by our one-off purchases each month, rather than the subscriptions. An upgrade to the subscription will provide the added benefit of additional carbon offsetting, which will provide immediate relief to the atmosphere, compared to tree planting efforts which have a long term time horizon.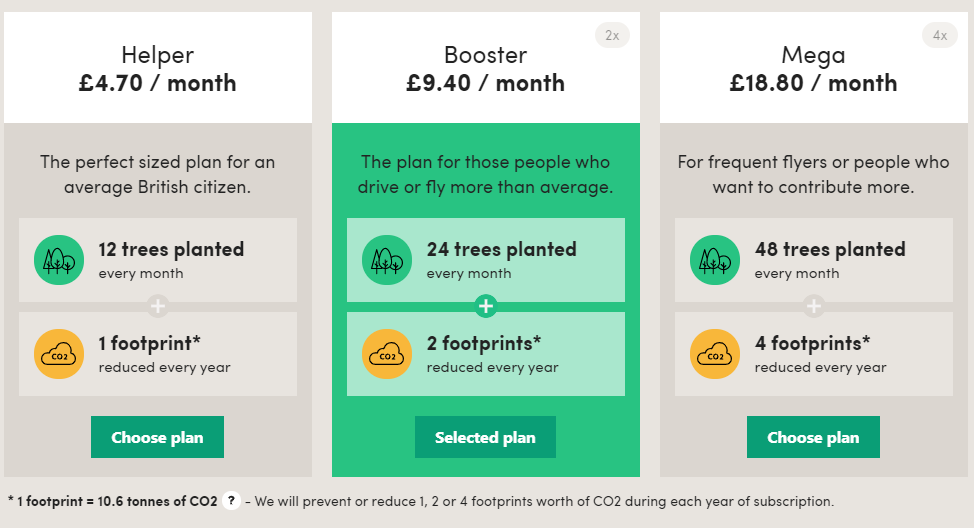 How to sign-up to Ecologi
Remember, we spend 100% of the referral commission we receive from Ecologi for signing up new members right back into the platform, to fund more tree planting and carbon offset projects.
We've done the maths and have calculated that each referral allows us to fund an extra 110 trees. That's a huge impact, just for using our referral link rather than navigating directly to Ecologi's website.
Many visitors have already chosen to sign up through Financial Expert. In fact, you will see on our profile page that we're ranked #9 for most sparkly trees – those are awarded when we made a successful referral under the original referral scheme. We are now part of a different referral scheme so we won't be awarded sparkly trees any longer – we will receive cash payment which we'll use to fund our monthly purchases of trees.