In my Ecologi update series, I provide an update on the impact of Financial Expert's donations to Ecologi – a company helping to fight climate change. In May we have hit another exciting milestone which we will outline below. Together, we are helping to fight against the climate emergency.
Welcome back to our latest blog post about the tree planting frenzy underway at Financial Expert. In July we:
Recruited no additional Ecologi members – the first time this has happened!
Made our largest-ever one-off tree purchase
Reached the milestone of 2,500 trees – one quarter of the way towards our target
Continued as a 'Booster' level member to top-up our tree planting & carbon offset efforts
As always you can visit our Ecologi page at ecologi.com/financial-expert to verify all statements on this page. That's in addition to reviewing the screenshots etc that we post as updates. You know that all additional contributions page to our account are made by us, as we tag each donation with a description which links those trees back to our site.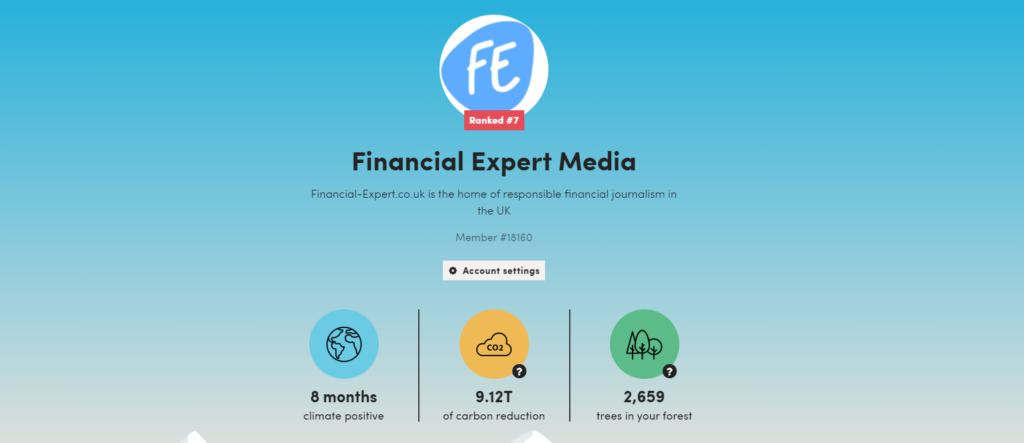 Tree Update #8 – July 2021

Current subscription level: Booster (2 Carbon footprints)
Number of trees planted: We have funded 2,2540 2,659 trees in total
Number of bonus trees from referrals: No new bonus tree referrals this month
Additional impact purchased: 230 350 trees were funded by Financial-Expert.co.uk advertising-income this month
Why no bonus trees from referrals?
In June 2021 we began to experiment with a new way to refer members to Ecologi. Instead of using 'refer a friend' links and earning 30 bonus trees per sign-up, we moved to a commercial model which paid £13 per sign-up instead.
This change in referral method will increase our financial firepower, as £13 can be spent on the Ecologi platform and create 80 new trees. This gives this route a clear advantage over the 'refer a friend' option. It's all about maximising the impact for the least cost possible.
Ecological projects being supported by donations to Ecologi in July 2021
The following projects were partially supported by donations from Financial Expert and all other Ecologi members:
Producing energy from waste rice husks in India
Cleaner cook stoves in Zambia and Ghana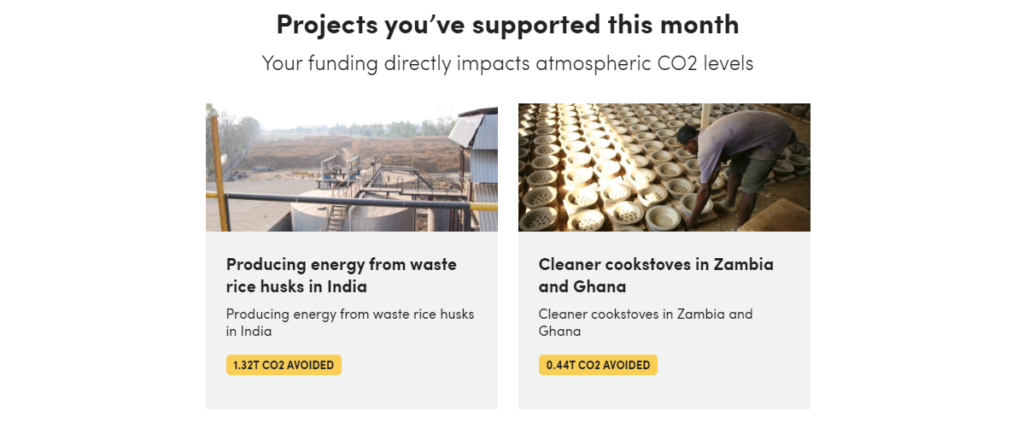 Tree Purchases
Here is the evidence of the July 2021 Financial Expert donation to Ecologi.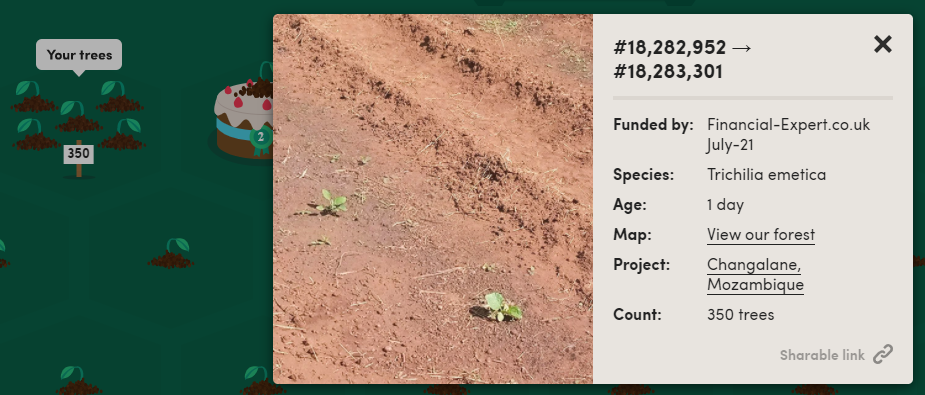 If you'd like to visit these trees live on the Ecologi website, please click here: https://ecologi.com/financial-expert?treeId=6104edf59c3198238d088f09
Reaching a milestone
As we cross the 2,500 tree milestone, it's worth reflecting on how far this project has come. 8 months ago, we set out to support the environment with a grand ambition which we saw few websites/blogs supporting in a meaningful way.
8 months later, we've funded the planting of over 2,500 trees. That's a hectare of dense woodland, per the standards of the Forestry Commission. To put that into perspective, an international rugby or football/soccer sports field is roughly one hectare in size.
Imagine this pitch filled with all of the Financial-Expert.co.uk trees!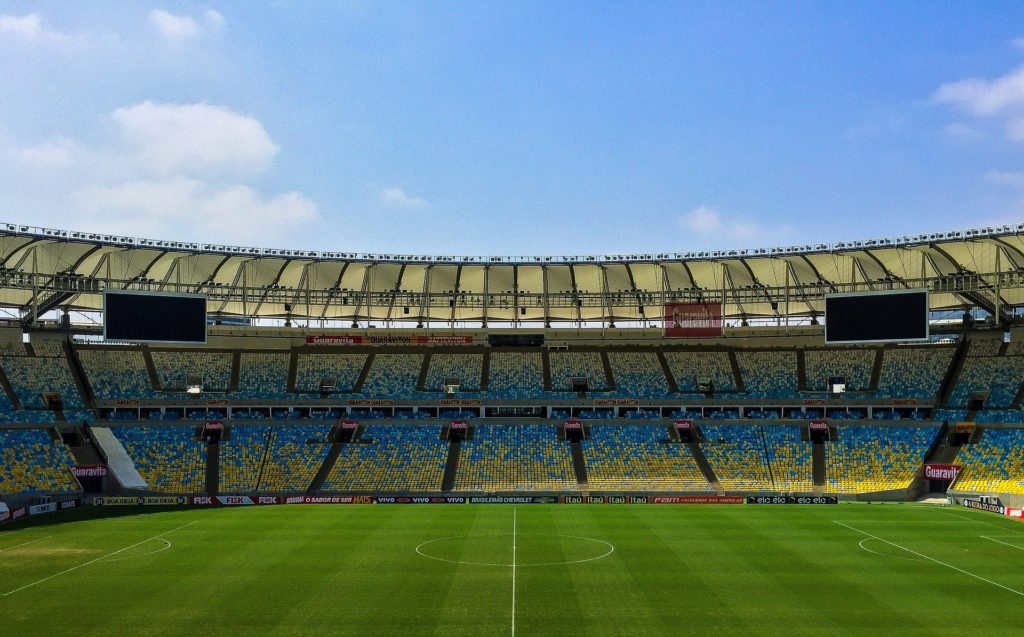 And yet, there's more! We're only one quarter of the way towards our goal of funding 10,000 trees by December 2022, which means there are three more football pitches to fill with carbon-capturing plant life.
Want to learn more?
Our Ecologi review will help you learn more about this interesting company and how you can partner with them to reduce your own carbon footprint.