Unlike traditional currencies, cryptocurrencies are different because they're based on peer-to-peer technology. Plus, the value of these digital currencies is affected by the demand and supply on the market. Fiat currencies are also impacted by supply and demand, but these factors are more acute for cryptocurrencies due to the larger proportion of the asset which is held speculatively as an investment. This means that a significant chunk of the total supply could be dumped onto the markets for sale within a very short time period.
Even if cryptocurrencies are a volatile investment, they have countless benefits to offer, making them an attractive option for investors. If you're one of those investors interested in cryptocurrency and planning to buy bitcoin in the UK, there are various things you should know, and they include the following: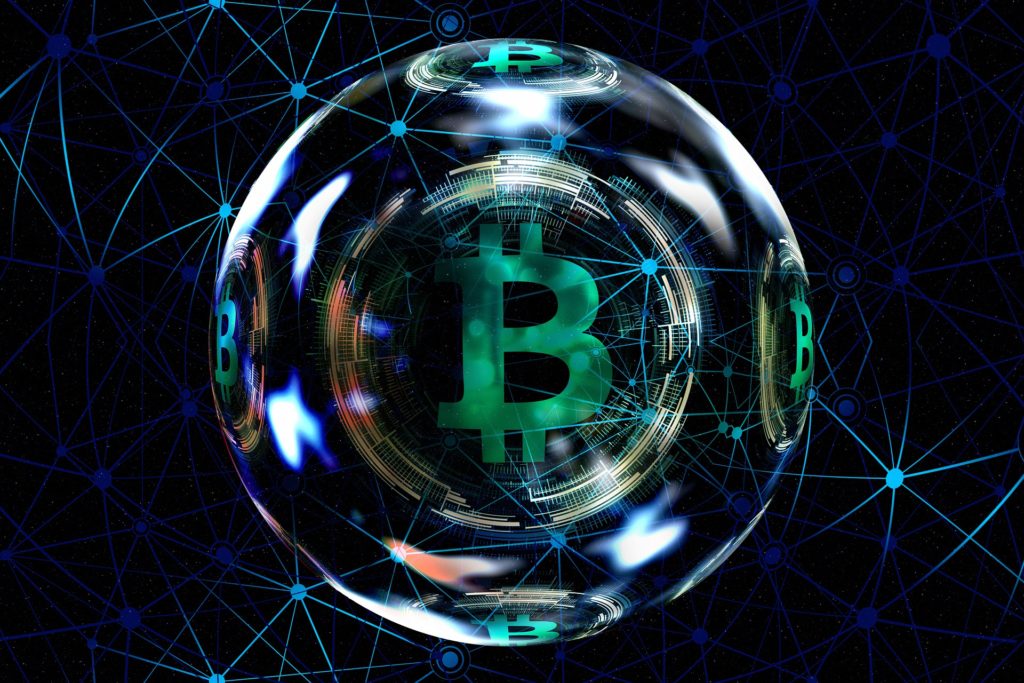 1. Research the different cryptocurrencies
If you're interested in cryptocurrency investing, one of the things you should know as an investor is to research the different cryptocurrencies available in the market. At present, there are many types of cryptocurrencies you can choose from. Below are some of the popular options:
Bitcoin – It's the largest and most popular cryptocurrency globally, which can be traded directly for items online.
Bitcoin Cash (BCH) – Also known as scarce digital currency, it enables you to send money across the globe. In fact, some merchants provide discounts for using this cryptocurrency.
Litecoin – It's an early altcoin or bitcoin spinoff, which started in 2011. Almost identical to Bitcoin, it's an open-source software project and a peer-to-peer cryptocurrency.
Dogecoin – It started as a joke, but it became a no laughing matter because its value increased significantly. Today, Dogecoin is one of the most valuable cryptocurrencies in the market.
Ethereum – It's an open-source and decentralized blockchain invented by Vitalik Buteri in 2013. It's the second-biggest cryptocurrency in the market.
Other renowned cryptocurrencies include XRP, Cardano, and Chainlink. Depending on your preferences, you can get started with the popular cryptocurrencies and increase your investment by considering other options. It's impossible to be sure that you've picked the best cryptocurrency to invest in. All you can do is ensure that you're happy with the risk you are taking and hope for the best in such a wild market.
2. Choose your digital wallet wisely
When you invest in bonds and stocks, you can access your investments in a brokerage account. In terms of cryptocurrency, all of your assets are usually stored in a digital wallet, which is used for sending, receiving, and storing digital currencies.
You should back it up securely with a secure access detail or pin. If you lose access to your wallet, it can be hard to recover. Therefore, use only an easy-to-access, trusted, and highly secured digital wallet to achieve great results when trading in the crypto market.
3. Learn the cryptocurrency's white paper
As you learn more about cryptocurrencies and blockchain technology, make sure to read the cryptocurrency's white paper, where you may learn about the project, the founder's goals, and how you can acquire it.
For instance, the white paper of Bitcoin explains the primary reason behind the development of the decentralized cryptocurrency and the blockchain technology's foundation. Have a look online to see what other informed cryptocurrency experts think about the whitepaper. Are the claims too good to be true? Does the technology seem feasible? It's unlikely that you will be able to judge this for yourself.
4. Look for safe places to invest
Another thing investors should know is the importance of finding safe places to invest. Even if you may find so-called crypto experts on social media platforms like TikTok and Instagram, it isn't always a good place to get reliable information.
If possible, check the credentials and ensure that you get trustworthy information to avoid losing money. Moreover, it's worth looking for reputable courses to get a comprehensive understanding of how cryptocurrency works before you seek professional crypto trading advice.
The appearance of Bitcoin ETFs in the US in 2021 appeared to hold out the opportunity for investors to invest through a regulated investment fund, however, as of the date of writing (November 2021) UK investors are not permitted to invest in Bitcoin ETFs because the ETFs use crypto derivatives to provide their return, rather than underlying holdings of Bitcoin.
5. Be involved In the crypto community
If you're new to the crypto market, it's essential to be involved in the crypto community. To do this, stay updated with the latest trends, read the best crypto books and absorb the latest news about cryptocurrency and follow experienced crypto experts. This won't only help you stay up to date with the relevant news, but you'll also get a better understanding of your financial goals and how to earn profits over time.
6. Only spend what you can afford to lose
As an investor, it's never wise to put all your savings into your investment, especially if you're just getting started and still learning the basics. If you think you can get more by investing all the money you have in cryptocurrency, you must know that it's an unregulated and highly volatile market. It means the risks are high. So, if you don't want to end up losing your hard-earned money, only invest what you can afford to lose.
The UK government has recently reiterated these risks. As well as pointing out that if cryptocurrencies succeed then the traditional banking system could be up-ended.
7. Diversify your portfolio
When it comes to cryptocurrency, Bitcoin is the most popular. However, since the crypto market is volatile, never put everything in a single digital currency. Instead, try to diversify your cryptocurrency stack to spread the risks evenly.
Diversification ensures that if a cryptocurrency coin goes through a rough patch, the other digital currencies may help you recover your losses. For instance, you can follow the strategy of other crypto investors by investing in Bitcoin, Ethereum, and other altcoins. Depending on your preferences, you can vary the ratio of such cryptocurrencies in your portfolio.
8. Avoid scammers
On social media platforms, you'll see countless crypto investment schemes that promise big returns. There are even other people who will exaggerate what to invest in and how cryptocurrencies will rise in the long run. Sadly, most of them are scams or frauds. To avoid this, rely on legit and reliable platforms. Find out everything you need to know about how to spot investment scams. Also, don't trust too-good-to-be-true crypto investment schemes to keep your money safe. Instead, choose a well known crypto exchanges platform and do not forget to use a VPN. According to Vpnpro, VPN service helps you to encrypt your internet conection and hide your IP address from scammers and hackers.
9. Be ready for the volatility and risk
Crypto is everywhere, and investing in it is rewarding and exciting at the same time. But, you have to bear in mind that such profit opportunities come with a high risk. You may end up losing more money if you don't know what you're doing. So, before investing in cryptocurrency, prepare yourself and make sure to have a high-risk tolerance. The reason behind it is that one of the permanent elements in the crypto market is volatility.
The best cryptocurrency books explain that these risks takes many forms; risk of short term price volatility, the risk of being outside of the market during a surge, the risk of exchange failure, the risk of direct theft.
10. Never get swayed by your emotions
You should never rely your actions on your gut feeling when investing in crypto. If you do this, you may end up losing your wealth. Although social media sentiments, hype, and constant news about crypto are a little overwhelming, you may want to follow each trend wisely. Never go by what other people tell you, and always plan your actions based on your research.
Wrapping up
Cryptocurrency in the UK is no doubt an excellent investment for all investors out there. However, like with other investments, only invest what you can afford to lose and never stop learning and understanding how cryptocurrency works. Staying updated with the latest news and trends can also make a huge difference to gain profits and avoid any possible losses.