Cryptocurrencies have officially entered the financial markets zeitgeist in recent months. But what are the best cryptocurrencies to invest in?
Crypto prices permeate financial news. New investment funds (such as Bitcoin ETFs) are being launched by Wall Street. Even professional portfolio managers are beginning to consider whether crypto assets have a home within aggressive, high-risk investment portfolios. 
The problem for new investors is possibly one of excessive choice. There's now so much choice that it can have a paralysing effect on newcomers to the market.
There are over 6,000 cryptocurrencies by a recent estimate. Although only a small fraction of these are listed on the mainstream crypto exchanges such as Coinbase, Binance and Crypto.com, these marketplaces still offer a number of options in the double digits. 
So which are the best cryptocurrencies to invest in? To help you answer this question for yourself, we've produced this article which introduces a few different ways to answer this question. Hopefully, this article will serve as inspiration for further research on which cryptocurrency is right for you.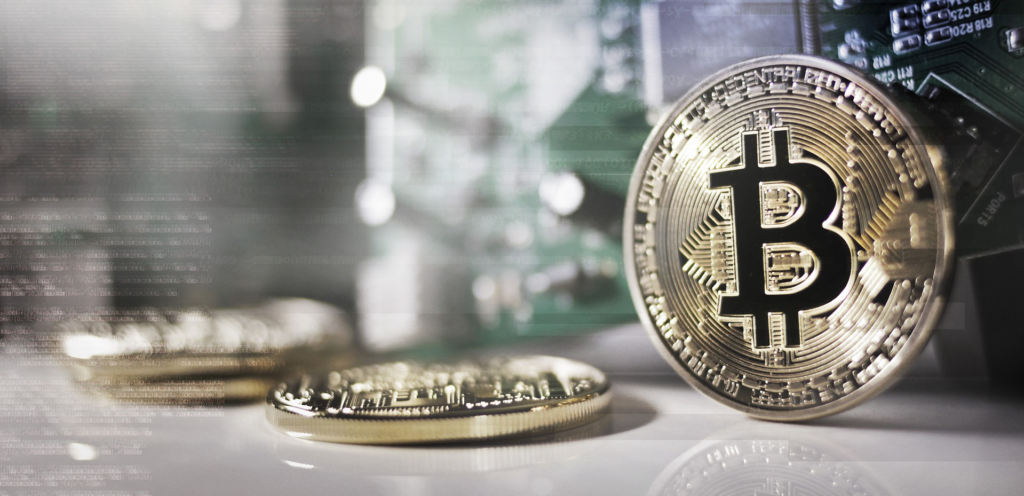 Disclaimer & reality check
Before continuing, please read this important disclaimer:
This article is not financial advice and is a combination of journalistic research, data and editorial opinion. If you feel uncertain or nervous about investing money in cryptocurrencies then this is a clear signal that this could be the wrong decision. Consider finding an independent financial adviser.
Please also consider these contra viewpoints which may serve to remind you of the high risks of investing in cryptocurrencies. The majority of published crypto articles on the web provide a very enthusiastic and one-sided view on the investment potential of cryptocurrencies, therefore seeking out contrary viewpoints is encouraged.
Any cryptocurrency could conceivably fall in value to zero
Although cryptocurrencies are certainly in the financial zeitgeist; continuous long term growth in the total market cap of all crypto assets is not inevitable. Individual cryptocurrencies could be rendered obsolete by other coins or alternative technologies.
Cryptoassets held on third party exchanges such as Binance or Coinbase could be lost due to cyberattack or embezzlement.
The UK financial regulator regularly expresses concern about the level of investor interest in cryptocurrencies and recommends that investors only spend money they could afford to lose.
The cryptocurrency market is vulnerable to tighter regulations or laws imposed by local countries. Sovereign states could legislate that holding cryptocurrency is illegal if they consider that the rise in cryptocurrencies poses a systematic threat to the financial system.
Finally, please be aware that investing in cryptocurrencies via Contracts for Difference (CFDs) is currently not permitted by the UK financial regulator Financial Conduct Authority. UK retail investors will not be able to open a forex or CFD broker account to trade crypto CFDs. 
Largest cryptocurrencies by market cap
If you're looking for relative price stability, you'll be focusing your attention on the cryptocurrencies that sit in the top 20 coins by market cap.
Market cap is a measure of the total value of all coins in circulation. It's easy to calculate the market cap of a cryptocurrency. Simply multiply the number of coins in circulation by its latest market sell price. Many financial websites track the market cap of cryptocurrencies on a daily basis.
This isn't to paint the Bitcoin or Ethereum price as the picture of tranquillity. But in relative terms, the relationship between large market caps and lower volatility holds up. Why is this? Well, the larger a currencies market cap, the more disparate the investors and the less correlated the trading.
This theory can be put to the test by looking at a live snapshot of cryptocurrencies ranked by market cap. On the day of writing, Bitcoin had fallen 0.25% while Ether had fallen 1%.
Whereas if I looked at the currencies ranked #50 – #60 by market cap, two had moved by more than 7% within 24 hours, and six had moved by more than 3%
Here are the best cryptocurrencies to invest in as ranked by total market cap at the time of writing:
| | |
| --- | --- |
| Coin | Market Cap |
| Bitcoin | $1,147,177,021,947 |
| Ethereum | $521,208,386,121 |
| Binance Coin | $102,234,543,951 |
| Solana | $76,162,252,805 |
| Tether | $71,927,209,482 |
| Cardano | $65,678,029,935 |
| XRP | $53,532,317,674 |
| Polkadot | $49,995,465,522 |
| USD Coin | $34,159,270,816 |
| Dogecoin | $33,924,178,482 |
| SHIBA INU | $32,392,335,591 |
| Terra | $19,613,329,681 |
| Avalanche | $16,654,690,884 |
| Uniswap | $15,643,488,575 |
| Chainlink | $14,568,559,139 |
| Wrapped Bitcoin | $14,262,579,733 |
| Binance USD | $13,847,227,081 |
| Litecoin | $13,412,997,302 |
| Polygon | $12,685,029,656 |
| Algorand | $11,315,974,059 |
Best cryptocurrencies by volume traded
Another basis on which we could compare the best cryptocurrencies to invest in is daily trading volumes.
A crypto asset that is traded in higher volume each day will be less affected by a large sale or purchase. Again this correlates strongly with volatility because buyers and sellers are more likely to match at the active market price rather than needing to move the market to find more counterparties to match their full trade order.
Here is a ranking of the best cryptocurrencies when ranked by daily trading volume, expressed in USD for comparability purposes.
| | |
| --- | --- |
| Coin | Daily trading volume (24 hours) |
| Tether | $68,347,089,142 |
| Bitcoin | $29,703,388,174 |
| Ethereum | $14,186,628,828 |
| SHIBA INU | $9,836,349,630 |
| Binance USD | $5,855,232,338 |
| Decentraland | $4,129,215,606 |
| USD Coin | $3,885,660,617 |
| Solana | $3,460,727,633 |
| XRP | $2,956,401,431 |
| Binance Coin | $2,910,088,730 |
| Cardano | $1,942,048,163 |
| Polkadot | $1,722,260,152 |
| OMG Network | $1,718,009,627 |
| Litecoin | $1,577,973,230 |
| TRON | $1,577,758,310 |
| The Sandbox | $1,470,663,525 |
| Enjin Coin | $1,417,280,532 |
| Dogecoin | $1,337,072,602 |
| Chainlink | $1,172,551,844 |
| Bitcoin Cash | $1,066,663,351 |
Best cryptocurrencies to invest in on merit
Market cap and daily volume are technical indicators. In other words, these metrics describe the financial market but don't necessarily reflect the inherent characteristics of each cryptocurrency.
Fundamental analysis is the detailed inspection of how things work, performing independent assessments and applying judgement to reach conclusions about future performance.
Cryptocurrencies are difficult to value because they have no inherent value under ordinary discounted cash flow valuation models. All traditional investments, such as shares, bonds and property all generate a future stream of cash in traditional currency. These future inflows can be risk-adjusted to arrive at a valuation.
Read more about valuation techniques in our best valuation books ranking and our shortlist of the best cryptocurrency books.
However, not all cryptocurrencies are created equally. Although your assessment would be subjective, different coins can be scored based upon the following factors:
How robust is the technology which underpins the cryptocurrency and its blockchain protocol? Does it have any glaring issues which would act as a barrier to practical adoption on a massive scale?
How fast and effective are payments?
How affordable are transaction fees
How widely has the coin been adopted?
How strong is the brand – is it well-known by crypto enthusiasts? What about laypeople on the street?
Is the organisation which founded and monitors the network staffed by identifiable and reputable individuals and have they acted as responsible stewards?
Is the coin being marketed responsibly?
Does the coin have any high-profile ambassadors?
Does the coin have a USP that will allow it to rise above a sea of competition?
The more you consider the multi-faceted nature of a cryptocurrency and its community, you will begin to realise that fundamental analysis could be a useful way to decide which is the best cryptocurrency to invest in.
Let's consider a few of these factors in turn and give a personal opinion about which is the best cryptocurrency for each factor. Again, this is only a personal opinion and is not financial advice. 
How robust is the technology which underpins the cryptocurrency and its blockchain protocol? Does it have any glaring issues which would act as a barrier to practical adoption on a massive scale?
One of the best cryptocurrencies on the merits of the technology is Ethereum, known as ether, for short. Ethereum is strictly speaking the name of the blockchain protocol on which the currency Ether relies. It's a robust, open-source platform that actually underpins a host of other cryptocurrencies and smart-contract initiatives.
The creators of Ethereum clearly had a vision beyond a single currency and wanted to build an operating system, if you like, which could support a vast ecosystem of crypto projects. That Ethereum has become such a hive of activity will only further entrench Ether's status as a prominent coin. 
Does the coin have any high-profile ambassadors?
The best cryptocurrency for high profile ambassadors is possibly dogecoin. Once an internet meme, now a $33.9bn cryptocurrency, Dogecoin investors certainly have Elon Musk to thank for the financial success of their coin.
Elon has published a vast string of tweets that have massive reach. This is partially due to Musk's follower count, but also due to the fact that his tweets are breathlessly republished and syndicated by online news media and bloggers.
Musk even featured the dog-based cryptocurrency on live television during his controversial Saturday Night Live appearance. Although the skit was not exactly complimentary about the nature of cryptocurrency ('It's a hustle', he untactfully acknowledged in the closing punchline of the sketch), this has further raised the profile of the coin.
In a market of 1,000+ coins where new cryptocurrencies are being launched every day, it seems inconceivable that high valuations can be sustainable for more than a handful of currencies once the mania dies down. After that point, the more practical features and the public profile of coins will support the lasting power of a cryptocurrency. 
Conclusion: Which is the best cryptocurrency for investment?
At this point in the article, you will appreciate that there is no objective basis on which we could hold up a single cryptocurrency as 'the best' for investment purposes.
Each cryptocurrency has its own advantages and disadvantages, the market is also volatile and fickle, and criminal or legal events could quickly unfold the investment case for a previously reputable coin.
In many ways, you will be taking an extreme risk by investing in a cryptocurrency regardless of the amount of due diligence you apply to the task.
We hope that the article has served as a good jumping-off point for further research into cryptocurrencies that interest you.