The efficient-market hypothesis may theorise otherwise, but all practitioners understand that performing thorough research will yield better results than picking out commodities investments at random.
To support my ultimate guide on How to invest in commodities, I have compiled this shortlist of excellent places to find news and data on the commodities asset class.
I will highlight the different sources that I personally find useful in researching the commodities markets. I use these to discover new information, to find commodities reports, or learn more about commodity-related companies.
Commodities News Sources
FT.com/commodities
The Financial Times is my most trusted financial news provider. The FT's journalistic standards are regarded as second to none, which I why I have no reservations about placing it first on this list.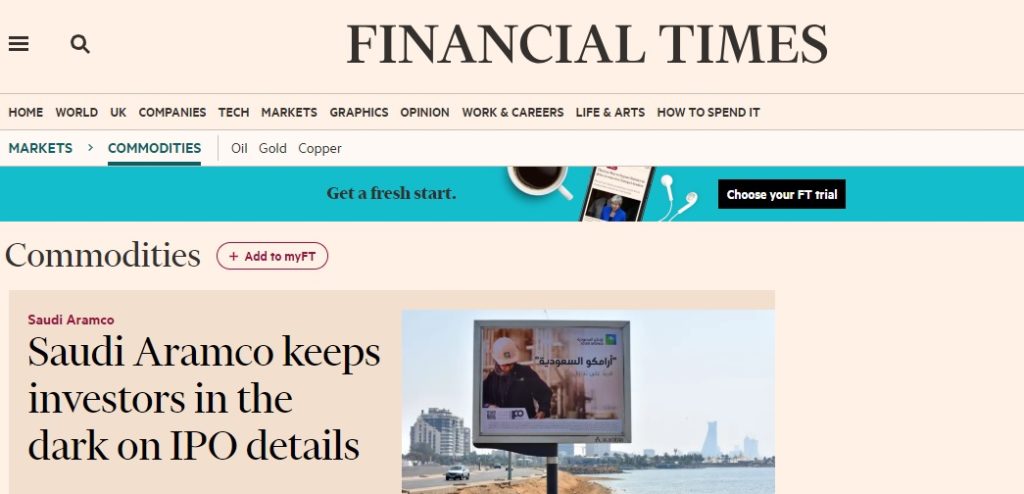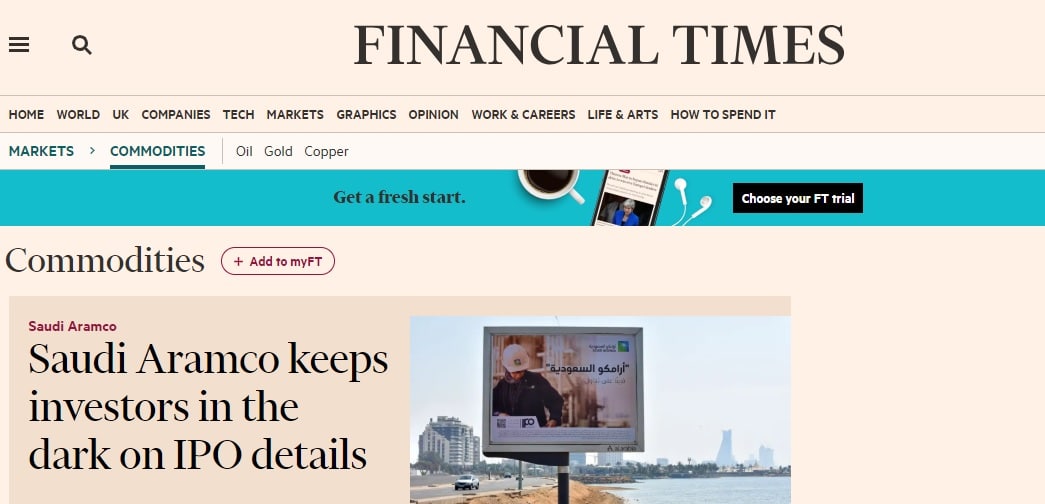 Its team of 600 journalists worldwide focus most of their attention on political and company coverage, rather than commodities.
This results in a thin commodity news reporting – perhaps one or two stories per day which impact each of the commodities on our list.
Due to the FT's neutrality, the content isn't designed to generate trading ideas, but give factual reporting. The resulting articles are in frequent but high quality.
Example article: Barrick Gold chief eyes growth in 'strategic' copper
Bloomberg.com/markets/commodities
Similar to the Financial Times, Bloomberg is constrained by its independence requirements. Consequently, it is useful for fact finding, but short of opinion.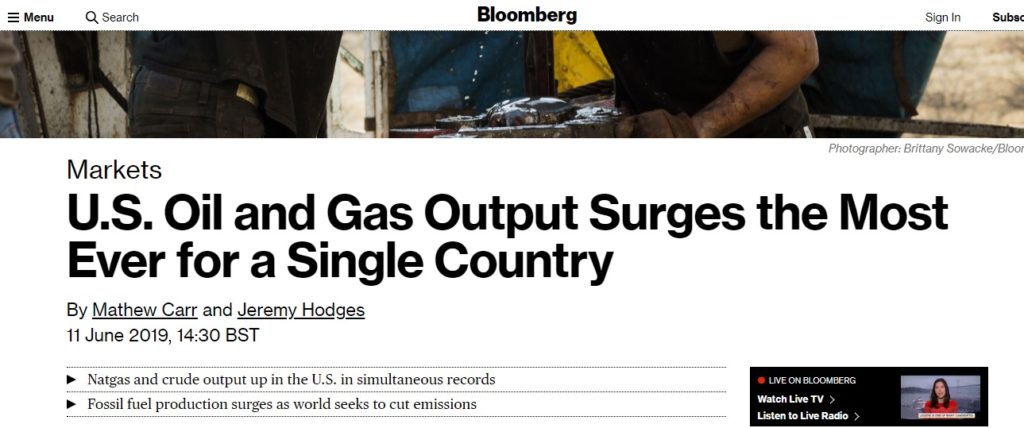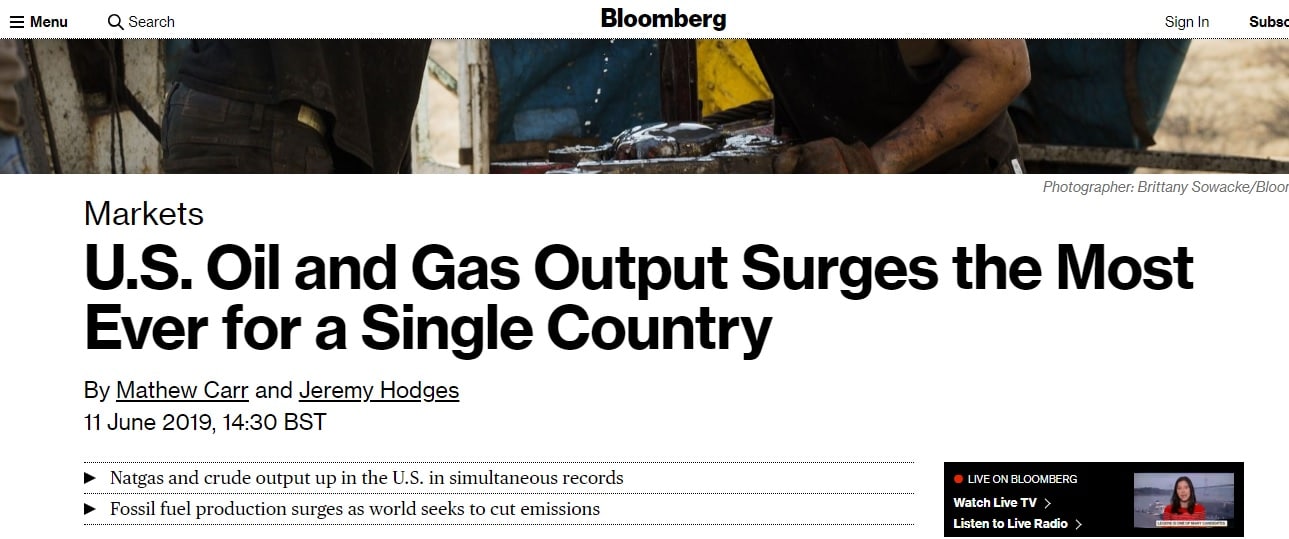 Bloomberg is of course, the byword for financial data. Its market page gives (almost) live pricing and commodity news is shown, in reverse chronological order on the page page.
For private investors, the catch is that Bloomberg news is largely hidden behind a paywall. The site allows users to view just 5 free articles per month before asking for a subscription for further access.
To an investor looking to reduce investing costs, paywalls are best avoided unless they offer great value. Bloomberg charges $105 for three months, which is similar to the FT's digital subscription cost.
Example article: US Oil, Gas output surges the most ever for a single country
The Economist
Regularly named as the worlds 'most trusted news source', The Economist is a weekly newspaper with high editorial standards and a free-market/progressive position.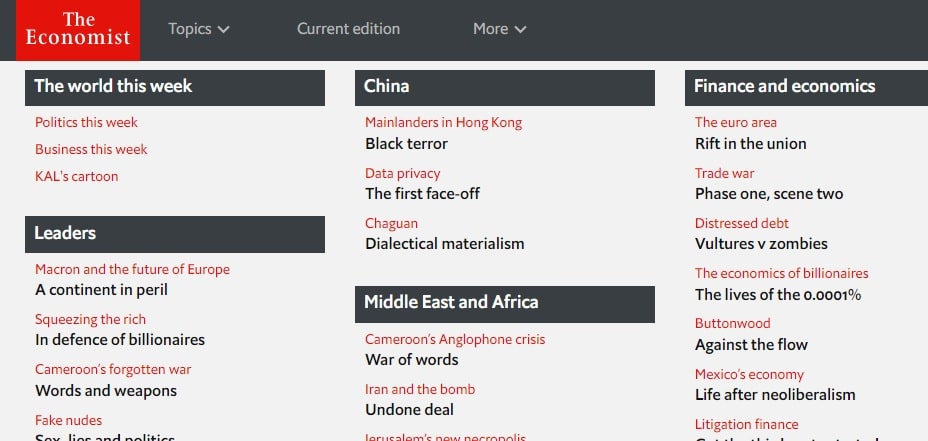 The Economist mainly covers politics, business, economics and markets. Its reporting is rarely commodity-specific, but many of its stories interact with commodities and provide rich insights into market conditions.
A wonderful feature of an Economist subscription is that they record every story with professional speakers, and the whole magazine is therefore downloadable like a podcast, but free from ads. They produce about 10 hours of content per week, which is the perfect length to enrich a commute to work.
The economist charges about £3/$4 per week for a subscription. I am personally a subscriber.
Example article: Chile's attempts to move up the lithium value chain are not working
Forbes.com/money
I have included Forbes in this list because it occasionally produces some tremendous opinion pieces from its bank of writers.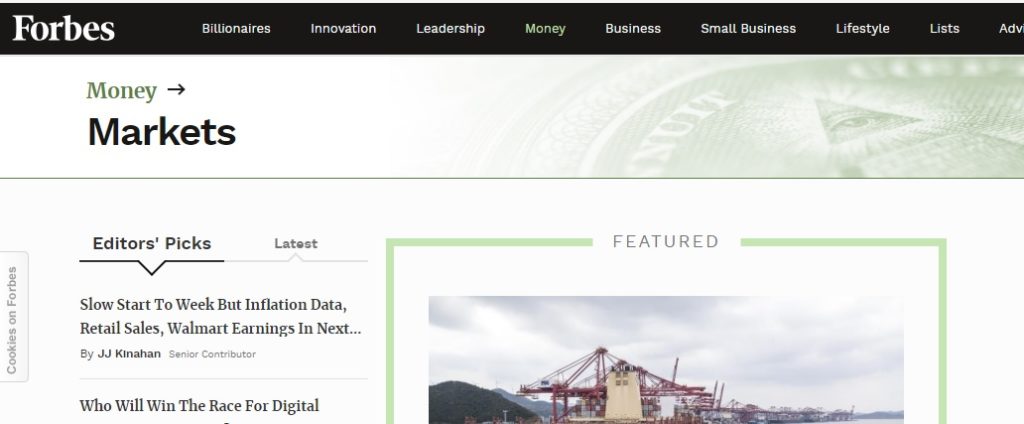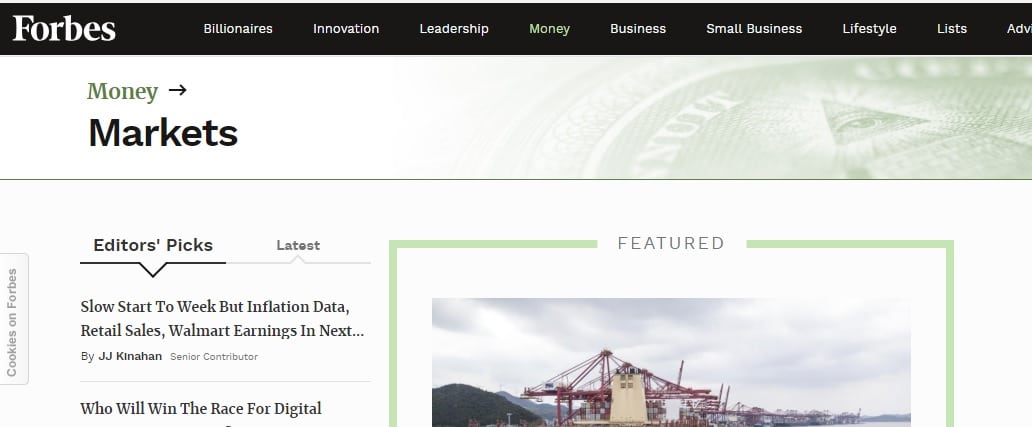 Forbes does not produce news at the same pace as FT or Bloomberg, but each of its articles goes into far more detail. and covers topics more holistically, which will be useful for beginners.
Example article: Even Trump can't keep coal companies from declaring bankruptcy
A news source isn't going to provide information on how to invest in gold, for example, but it will begin to broaden your understanding of what moves prices, what is on the mind of commodities traders, and could help you generate trading ideas.