COVID-19 has taught banks to become more proactive and responsive to new tendencies. It is safe to say that it was a game-changer in the evolution of banking and reshaped the industry up and down.
It has contributed to new solutions as the consumers actively began seeking digital-first financial services. The Banking As A Service (BaaS) market has not been spared by the wave of changes either. So, today we will discuss the latest trends in fintech and see what awaits us soon. Let's look at the crystal ball together.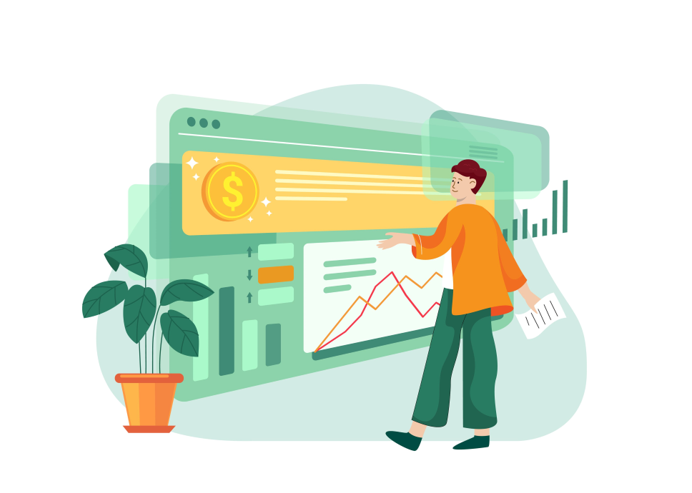 What is Banking as a Service?
BaaS is an end-to-end business model that allows digital banks and other third parties to connect with regulated financial infrastructure via APIs so that they can develop financial products and unlock new means of income.
BaaS is a way for non-banking businesses to create customized propositions and bring them to market faster. It is perfect for getting ahead of other big competitors and reshaping the financial services landscape. According to Future Market Insights (FMI), the overall market is expected to reach ~US$ 12.2bn by 2031. Thus, it is no wonder why numerous countries have already introduced open banking operations. It proves that the financial industry is moving from traditional banking to a new phase that will entirely revamp previously known banking frameworks.
BaaS trends to watch out for in 2022
AI-enabled innovations will be the next mission for banks
Consumers yearn for financial independence, and providing them with the AI-powered systems to manage their finances securely and efficiently is the driving force behind the adoption of AI financial services. According to an Economist Intelligence Unit adoption study, 54% of Financial Services organizations with 5,000+ employees have adopted AI. Needless to say, more and more companies resort to it due to business gains. AI helps to achieve higher revenues, lower operating costs, and win a competitive edge in the industry.
Therefore, today's financial services market urges companies to deploy AI-enabled applications at scale, build an AI-powered bank, or invest in the enterprise AI infrastructure. Financial institutions seek to create exponential value from AI, and chatbot assistants, fraud detection, and task automation have become a common go-to strategy for numerous financial services firms. It is no longer just a possiblity, but a necessity to remain a top leader in the industry.
Banking will digitize their operations
According to Barclay, as of 2020, 1.9 billion individuals worldwide actively used online banking services. This number is expected to increase by 2.5 billion vigorously in less than four years. Such a shift from cash-based transactions to digital financial operations implies only one thing. Banking branches will shrink in number each year, and digital banking will replace them.
To be capable of competing in a digital world, banks must provide a mobile-first experience to their customers. Developing a user-friendly application with embedded tools mentioned above is the best way to accelerate the digitization shift in your company.
Embedded finance will be on the rise
The global Embedded Finance industry is forecasted to mushroom by 39.4% on an annual basis and reach US$241,018.2 million in 2022. And while it is becoming increasingly popular among customers due to its affordability and convenience, companies make the most of it too. Thanks to embedded financial services, businesses generate additional revenue streams and gather consumer insights, which multiplies their gains in the long term.
Here are some examples of embedded finance that will transform the near future of BaaS:
Embedded card payments: when a consumer can make payments and transfer funds available up to the total cash value held on the card.
Embedded banking: it enables clients to use a single platform to make everything, starting from investments and applying for loans to card issuing.
Embedded lending: a financial tool that can finance large purchases and request loans.
By the way, there are many companies in the embedded finance market that provide the payment infrastructure to build BaaS solutions. Crassula is your gateway payment solution to step into the world of embedded finance.
Conclusion
The ongoing competition for consumers and their financial data intensifies the efforts done by incumbent banks, fintech, big tech, and big-box retail.
Financial services companies are enhancing the level of personalization, data security, customer service, and pricing. Artificial intelligence and machine learning equip financial services companies with the ability to make big profits and enhance customer experiences. In the meantime, businesses are going the extra mile to become entirely digitized thanks to AI-enabled applications and in-built embedded solutions.