Business expenses are a bottomless pit these days. This is why it's common for businesses to try to cut down and avoid expenses they don't have to make. This prompts the question for many of them: "Do I really need to be investing in insurance"?
Plenty of companies have decided to skip this or invest the bare minimum in insurance. That's a big mistake. Data shows 75% of companies in the US that are underinsured. In comparison, 40% of companies have no insurance whatsoever. When these companies are faced with a lawsuit, disasters, and damages, the consequences are tremendous, bringing them to or close to bankruptcy.
If you think that insurance claims are rare in the business world, you are mistaken. One study found that 40% of businesses will file at least 1 claim within 10 years. The costs of covering liability claims and damages are usually in the thousands, while business insurance costs a few hundred a month. Knowing this, can you really afford not to get insurance for your business?
The low cost of insurance compared to the expenses without it is just one of the many reasons why you should be investing in this in 2023.
Reasons why your business should be investing in insurance
Let's take a look at the biggest reasons why you should do this.
1. Accidents and damages to vehicles are common
Does your company have vehicles used for commercial purposes? Do you employ drivers at your business? Even if your team uses their personal vehicles to do business, you still need commercial auto insurance. Accidents and damages are common, especially for businesses with many vehicles and drivers, such as fleet companies.
There are different types of auto insurance, though. You should make your choice based on the company and the services it offers. If you have a trucking company that transports loads in short periods, you might want to consider hot shot insurance. Hot shot insurance for trucking companies is a form of commercial auto insurance that covers fleets used for expedited cargo transport.
If you're in the business of hot shot trucking, this type of insurance will protect you from liability claims involving:
Physical damage to your vehicle
Physical damage to other people's property that your drivers caused
Bodily injury to your person or others
One of the agents at CoverWallet can help you figure out what type of insurance is best for your company, how much it costs, and what features you can benefit the most from.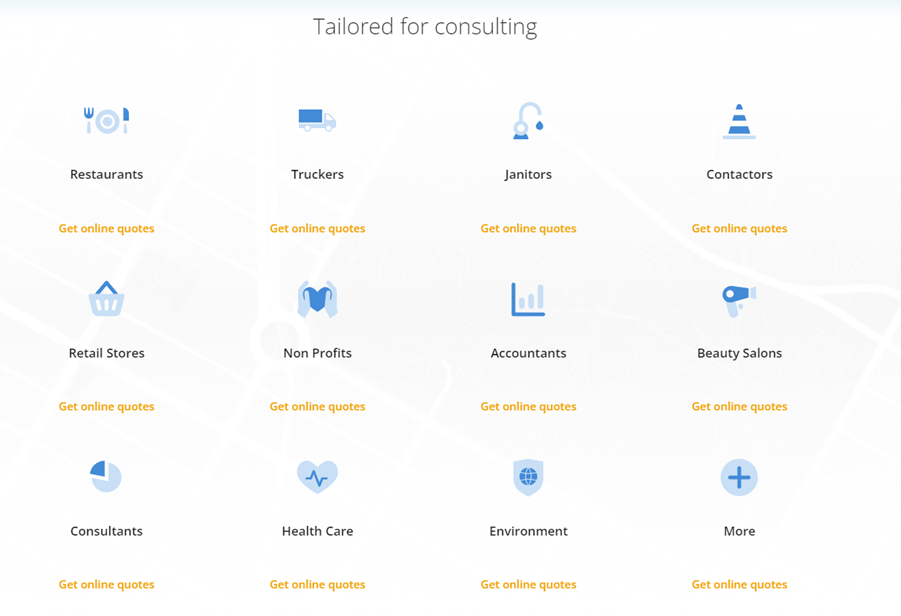 2. Costs from liability claims and lawsuits are tremendous
The median cost of a liability lawsuit in the business world is estimated at around $54,000. This is just for one liability claim. Most businesses get several lawsuits and liability claims every year and spend an average of $1.2 million fighting litigation annually.
Now, if there's a liability claim against your company and you have insurance, this will cover the majority of the expenses – if not all of them. The coverage depends on your policy, but in most cases, liability insurance covers the cost of:
The investigation
Attorney expenses
All it takes is a former employee, an angry customer, an accident on your property, or a breached contract, and you'll have to pay a fortune. The better your insurance policy, the more it will cover. A good insurance in place will cover even the costs of settlement, and we all know how high they can get!
Considering that people sue today for the strangest things, you can get lawsuits even if everything runs smoothly in your company. In 2017, a man sued Uber for $45 million because his wife used the app to track him and this led to the ruin of their marriage. In 1991, another man sued Budweiser for 'failing to help him attract beautiful women".
The majority of claims aren't legit, but they'll still cost you money. At the very least, getting basic liability insurance will cover your attorney expenses, as well as the cost of the investigation.
3. Most insurance policies are tax-deductible
Not only is insurance inexpensive compared to how much it can cover, but it is almost always tax-deductible, too. You'll find that most of the common insurance policies are tax-deductible. Governments consider this a necessary cost of conducting a business, so you won't have to pay extra to get your company insured.
4. Water leakage and seepage can destroy your business space
Water damage is one of the most common claims for businesses and individuals. This almost always happens unexpectedly. Here are some scenarios:
The apartment above your store is filled with water after a tenant leaves a tub tap on by mistake
A pipe bursts over a cold winter weekend, and you find your business space flooded on Monday morning
There's extreme rain that fills the storm drains and causes a nasty sewer backup
We could go on and on with these examples but the truth is, if anything water-related happens to your business, you are looking at big expenses. Your store will need renovations and a lot of your expensive equipment will be damaged, possibly without the chance to repair it. On top of that, you'll suffer losses because you'd have to put a stop to your operations until this is all fixed.
Good insurance that covers water leakage and seepage will cover all these expenses. Before you make your decision, get familiar with your options. For example, if your business has a basement used for storage, an additional Sewer Backup coverage is a good investment in case the sewer backs up.
5. Fire accounts for some of the biggest commercial losses
In 2020, 7 out of the top 10 large loss fires were related to commercial losses. One online sales warehouse suffered an estimated loss of $300! Fires are common and disastrous for businesses of all sizes, and they can be devastating for startups and small to medium-sized companies.
Without good property insurance, you can lose everything you've built in a day. Or, it will cost you a fortune to get your company back on its feet, not to mention the amount of time and profits you lose while you fix this.
Don't think that your landlord's insurance will cover it all! Many businesses make the mistake of not investing in insurance to cover fires because they count on the insurance of their landlord. Yes, their insurance will cover the fire damages, but only to the building – not your property and equipment.
6. Businesses are frequent victims of cyber criminals
Technology can make most businesses run smarter and faster. There's hardly a company out there today that doesn't use technology for at least a few business operations. Chances are, you use it to:
Process and store data
Communicate with your customers
Process payments
Streamline the operations for your team
These are just a few of the uses of technology in business. But, these benefits also come with big threats from cyber criminals that look to exploit technology for their gain.
If your company uses technology, a business insurance policy is the smartest move.This can cover expenses from cyber attacks or mistakes in your company. If personal information is lost, mistakenly shared, or stolen in your company, this type of insurance will cover the costs.
Now more than ever, your business is at risk of cyber attacks. The proportion of companies that were victims of cyber attacks in 2021 grew from 43% to 48% by 2022. A cyber insurance policy can help you cover costs from attacks such as data breaches and phishing attacks, to list a few.
7. You can never anticipate natural disasters
Investing in insurance will also cover you against extreme weather and natural disasters. These are often hard to predict, and their impact on your business can be disastrous.
There is a lot to consider when it comes to natural disasters. You might want to get additional coverage for natural disasters like floods and earthquakes.
8. You can't always protect your expensive equipment
Businesses invest money to make money. Most of the equipment in business costs a fortune and no matter how careful you are, you can't always protect your expensive equipment.
Getting commercial property insurance will help you protect your big investments. If something happens to your business's contents and equipment, a good policy will cover expenses for replacement or repair.
There's a lot to consider when getting commercial property insurance, too. You want to save on unnecessary extras, but also invest in what best suits your company. If you have very expensive equipment, for instance, you might want to get equipment breakdown insurance. This way, in case there's an accidental breakdown of your equipment, the policy will cover it.
Have you protected your business with insurance?
Investing in insurance should not be considered a luxury. No matter what type of business you own or how big it is, this is the safety net that will cover big expenses that can ruin your company. On top of all this, good insurance will make your company more attractive in the eyes of employees, as well as give you a better chance to get a loan!