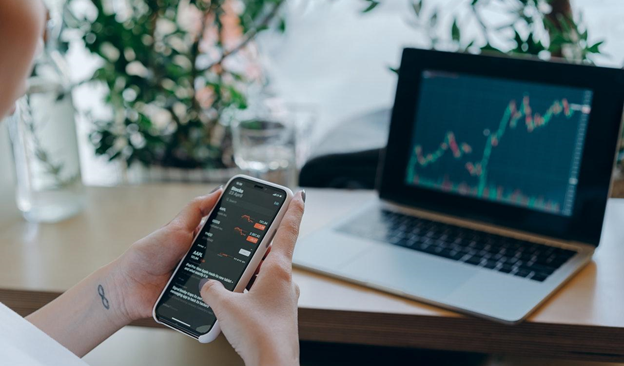 Investment advisors are professionals who provide financial counsel to their clients. Although this profession is also considered a "financial advisor," investment advisors need an entirely different set of qualifications, certifications, and skills—at least in the United States.
In the United Kingdom, financial advisers and investment advisers refer to the same profession.
While that distinction can be confusing, we've only scratched the surface between what makes an investment advisor unique in their respective countries. If you're interested in becoming an advisor/adviser in either the United States or the United Kingdom, we've got you covered.
United States – Investment Advisor
In the United States, an investment advisor is paid to give their advice and regularly provides reports. Investment advisors aren't limited to providing advice on securities as they may also advise on market trends, asset allocations, or how to choose an advisor.
What do investment advisors do?
Investment advisors give advice and guidance to people who want to choose specific investments for their portfolios. While investment advisors will primarily work with the public, others will prefer to manage client investments privately.
At the same time, they can focus on financial analysis by researching and writing reports, which they then give to other advisors.
What's the difference between an investment and a financial advisor?
There are four main differences between an investment advisor and a financial advisor:
An investment advisor provides advice, analyses, or reports on investments, while a financial advisor is typically a broker who buys or sells securities.
Investment advisors are held to the fiduciary standard (suits the clients' needs), while financial advisors are held to the suitability standard (suits the brokers' needs).
Investment advisors are regulated by state regulatory authorities and/or by the Securities Exchange Commissions (SEC), while a financial advisor is regulated by both the SEC and The Financial Industry Regulatory Authority (FINRA).
Investment advisors must pass the Series 65, or they can pass the Series 7 along with the Series 66. The Series 65 is much more complex than the Series 66 and Series 7 together so make sure you choose great Series 65 study materials that will help you pass the exam. Financial advisors, who need no special skills or qualifications, simply need to pass the Series 6 and/or Series 7 exam.
How do I become an investment advisor?
To become a registered investment advisor (RIA), you first need to take the Series 65 and the Series 7, or just take the Series 66. Test takers don't need to be sponsored by a broker-dealer, despite the fact that this qualification is standard for most FINRA exams.
Although no other licenses are required to become an RIA, most advisors will have a difficult time getting business without additional qualifications. Many states will wave the Series 65 (or Series 66 + Series 7) qualification if they have one of the following designations:
Chartered Investment Counselor (CIC)
Personal Financial Specialist (PFS)
Certified Financial Planner (CFP)
Chartered Financial Consultant (ChFC)
After receiving these qualifications, you need to register with either the SEC or the state you intend to do business. You can find the limits required for SEC registration here.
Keep in mind that an individual investment advisor is technically called an investment advisor representative (IAR), while the firm they'd work for would be called an investment advisor. Sole proprietors can be both an investment advisor and IAR.
Firms need to register with the SEC as an investment advisor (must have at least $110 million in assets) or the state (if the firm doesn't have at least $110 million in assets). Individual advisors only have the option to register with the state until they register as a firm.
United Kingdom – Financial Adviser
In the United Kingdom, an investment advisor and a financial advisor combine roles as a financial adviser. Financial advisers help people and organizations choose savings, insurance products, mortgages, pensions, and investment securities for their portfolios.
What do financial advisers do?
Financial advisers offer expert advice on how you should invest your money. There are two types of financial advisers—independent and restricted and this distinction must be given in writing.
Independent advisers offer a wider range of financial providers and products, while restricted advisers focus on a limited selection of providers or products.
What's the difference between an independent and a restricted adviser?
An independent adviser or an independent financial adviser (IFA) provides advice on and can recommend a wide range of products that are more likely to benefit the clients' needs. Independent advisers have more flexibility and generally offer unrestricted and unbiased advice. The best financial planning books recommend using an IFA where feasible.
A restricted adviser can only offer specific products due to a set of restrictions. The firm or adviser must specify the reasons why these restrictions exist, which could include:
The adviser only works with one product provider
The adviser had a limited repertoire of products
The adviser isn't knowledgeable enough to review your existing products
It's illegal for a restricted adviser to refer to themselves as "independent."
How do I become a financial adviser?
All financial advisers in the UK must be authorized by the Financial Conduct Authority and have to meet the same requirements to ensure they provide optimal advice. The UK has 3 different ways to become a financial adviser: university (college), apprenticeship, and experience.
University (College): To enter university and get a degree in either accountancy, business management, or financial services, you need to have 2 to 3 A levels, or equivalent. Once graduated, apply to a bank or financial company as a trainee adviser.
Apprenticeship: To get an apprenticeship as a financial adviser, you'll need 4 or 5 GCSEs at grades 9 to 4 (A to C) and A levels, or equivalent.
Experience: Financial service professionals could start as a customer service adviser or a financial services administrator at a bank and work their way up. You'll need to study for a level 4 qualification in financial advice under the Financial Conduct Authority.
After earning one of three qualifications, you need to register as an "approved person" by the Financial Conduct Authority. You'll need to take the "fit and proper" test and comply with the Conduct rules under the supervision of a senior financial adviser.