The best business books recommend that business's looking to attract and retain top-tier talent need to buy and develop their office space to an equally high standard. A plush office with a modern look, airy design and state of the art teleconferencing facilities will enable your employees to work together, innovate and generate better ideas for your business.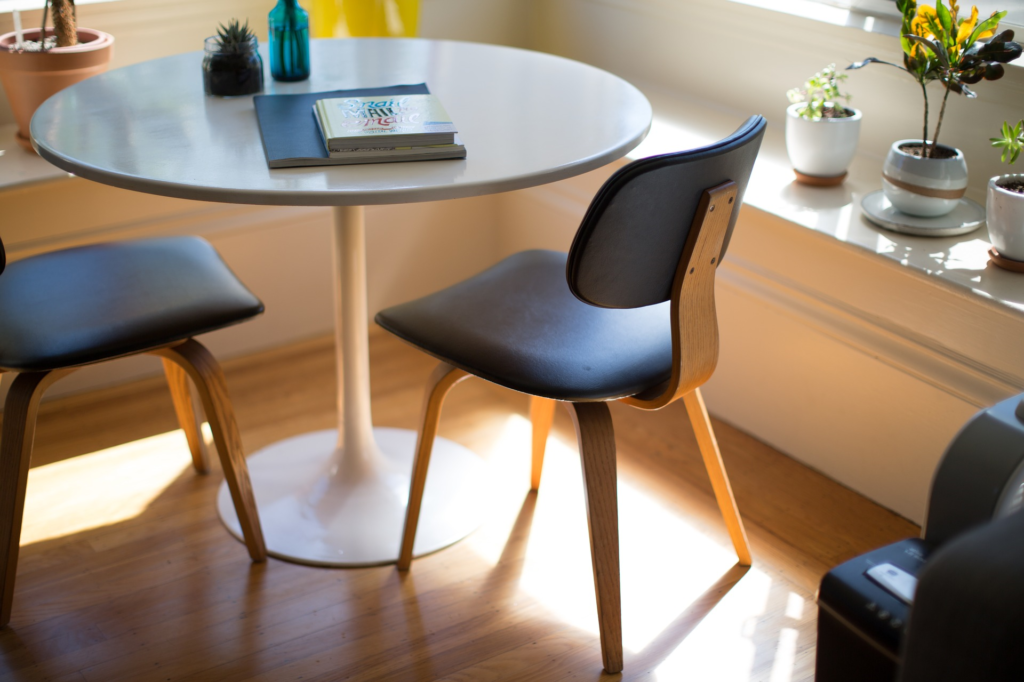 If you invest in property, commercial real estate investing in particular, you'll probably hold some office space in your portfolio. The best UK REITs all invest in office space as this is a huge portion of the commercial real estate asset class. You'll want to carefully weigh up the cost-benefits of renovating an office to ensure that it will provide a financial return.
The office's stunning and vivid décor has a significant impact on the workforce's compelling performance by establishing a good environment and increasing the brand value required at work.
The interior of an office space represents the organization's work culture and the founders' personalities. That is why businesses prioritize real estate interiors when leasing or purchasing properties, aside from the cost, location, and size.
Several factors are to be kept in mind while redecorating the interiors of the office space. Let us help you with the roadmap that will help you plan the cost-effective but aesthetic interiors for your office.
Choosing flooring that is economical and stylish
The idea behind decorating your commercial space is to get value for money without compromising on the style statement. The floor area of a site is an integral part of its appearance. Therefore it should be considered first in your decoration plan.
Several flooring companies specialize in selling cheap carpets online and offering you quality and durability as well.
These carpets come in various colours, styles, materials, and textures to choose from to suit your budget and taste and act as the best alternative to expensive marble and tile flooring.
They are ready-to-use and bring flair, style, taste, and ambience to your space, apart from the fact that maintenance and installation costs are also less.
As compared to other flooring options use of carpets have the property to retain heat to 10%, resulting in additional savings by making your workspace energy efficient.
Use subtle colours and designs while choosing a carpet and avoid going for over-the-top and flashy colours and textures.
Light it up to brighten it up
Any commercial space needs good lighting for it to be functional. But on the other hand, let us not undermine the use of lighting in adding up to the site's appeal.
Basically, there are the types of lighting that are needed at the workplace :
Ambient Lighting – It is used to light up the whole area inside and outside the premises. E.g., Ceiling/wall-mounted fixtures, spotlight, etc.
Accent Lighting – This is for a specific area and adds to the warm and welcoming feel of the space while giving it an elegant look. E.g., slimline bar, undercabinet, etc.
Task lighting – This is required for the workforce to perform at their workstation. E.g., table lamp, hanging light, etc.
Just by following a few guidelines, the lighting can save operational costs while adding to the ambience of the commercial space.
LED lights are expensive compared to standard lights, but they will save more than 40% of the power bill and are long-lasting. Therefore they're the clear winner from a financial perspective over their period of operation.
Don't go for bright, shining, and flashy lights. They will heat the space and increase the use of the air conditioner apart from straining the eyes.
The use of lighting control will save an additional 10 to 40% of the power expense by restricting lights where it is not required.
The use of solar power plants will help reduce your energy consumption bill by 25% annually.
Wallpapers
As a substitute for a costly, time-consuming paint job and spending a bomb on labour and the material, wallpaper fits the space.
They help you save money on the décor's budget and still add to the style and look of the office space.
The best aspect is that they are simple to install and remove, require no maintenance, and can be tailored to your preferences.
Green space
Don't'shy away from adding greenery by putting as many plants and flowers in the corner space, entrance, and work area.
It will make your commercial space environment friendly while creating a positive aura, and there will be no need to use expensive and overrated artefacts to fill up the empty space. Heck, even plant some trees as Financial Expert does with the help of Ecologi (review).
Furniture, fixtures, and storage
Go for space-saving furniture made of engineered wood instead of costly hard or softwood to meet your office needs.
Due to the advancement in technology and innovation, there are a number of designer and pocket-friendly stylish furniture options available in the market.
Nowadays, you can also rent furniture from many professional companies offering discounted deals and can change the look of your commercial space every year.
Plastic cabinets offer a budget-friendly and easy to use and replace option for storage purposes instead of steel and aluminum cabinets.