According to a 2019 survey by the Federal Reserve, 86% of respondents owned a credit card. What does this figure mean for businesses? It means that if you're not already accepting credit cards as a form of payment, you're missing out on a massive chunk of potential revenue.
And this is a lot of money, especially when you consider that the average credit card transaction is $57. If you're new to the world of online credit card payments, there are a few things you need to know.
This article will discuss some critical considerations before accepting online credit card payments as a business.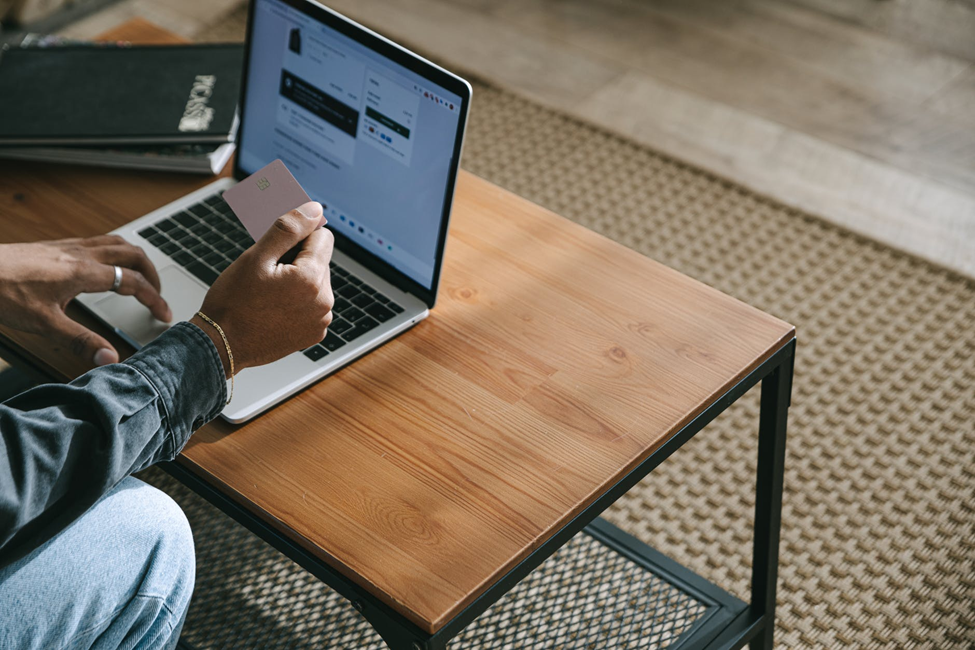 Make sure your website is secure
It means having an SSL certificate installed. An SSL certificate encrypts the data transmitted between your website and your customer's web browser, which helps protect their information from being intercepted by hackers.
It also helps build trust with your customers, leading to increased sales. You can purchase an SSL certificate from a reputable company like Symantec or Comodo. Once you have it, you'll need to install it on your web server. In WordPress, plugins like Really Simple SSL can help you install an SSL certificate.
Once your SSL certificate is installed, you'll need to make sure that your website's URL starts with "HTTPS" instead of "HTTP." You can do this by logging into your web server and editing the .htaccess file.
If you're not comfortable doing this yourself, you can always hire a developer to help you. But it's not that difficult, and it's something that every website owner should do. Not only will it help to protect your customers' information, but it will also give your business a boost in terms of trustworthiness and sales.
Choose a payment processor
A payment processor is a company that will handle the transactions between your customers and your bank. The most popular payment processors are PayPal, Stripe, and Authorize.net.
There are a few things to consider when choosing a payment processor. The first is whether you want to use a third-party processor or an in-house solution. Third-party processors are usually more expensive, but they offer more features and support. On the other hand, in-house solutions are typically less expensive, but they may not have as many features or be as reliable.
Another thing to consider is the fees associated with the payment processor. Some processors charge monthly fees, while others charge per transaction. Be sure to compare the fees before choosing a payment processor.
The last thing to consider is the security of the payment processor. Make sure that the company has robust security measures in place to protect your customers' information.
Read a credit card processor review to learn more about the different processors available.
Set up a merchant account
Once you've chosen a payment processor, you need to set up a merchant account with them. This account will be used to accept payments from customers and can be linked to your bank account so that you can withdraw the funds.
Most payment processors will require basic information, such as your name, address, and email address. You may also need to provide your Social Security number or Tax ID if you're setting up a business account. Once you've provided this information, you'll need to agree to their terms and conditions before creating your account.
Once your merchant account is set up, you'll be able to start accepting payments from customers. You can do this by adding a payment button to your website or blog or providing a link that customers can use to pay you directly. Your payment processor can generate payment buttons and links, so be sure to ask them how to set this up.
Set some parameters
After you've integrated your merchant account, the next step is to set some parameters. It includes choosing which payment types to accept, what currencies to use, setting up automated email receipts, order tracking, and more.
You'll also need to set some security parameters, like an encryption key. These are all essential steps in protecting your business and ensuring a smooth transaction process for your customers.
Once you've set all of your parameters, you're ready to start processing payments, do business with your customers, and reach a new audience. 
Bottom line
Businesses that don't accept credit card payments online are likely to miss out on many potential customers. And with so many people now shopping online, this is a mistake you can't afford to make. Your customers want the convenience of paying with a credit or debit card, and they expect your business to offer this option.
By not accepting credit card payments online, you're making it difficult for them to do business with you. So, be sure to keep your customer's satisfaction in mind so that you can maintain a good relationship with them.