Every business should be able to take credit card payments from customers. Credit cards are frequently chosen as payment methods at checkout, in person or online. Accepting credit cards increases sales and customer satisfaction.
Consider this scenario—if an eCommerce buyer visits your site and has to call you to complete their purchase, their likelihood of doing so drops dramatically. Customers purchase online for convenience, and you must be able to deliver it.
This guide will assist small business owners and entrepreneurs in evaluating their credit card processing choices. What you need to know is as follows:
1. Determine your processing method for credit card payments
First, decide how you'll accept credit card payments. You can do so in three ways:
Mobile credit card payments
Online credit card payments
In-person credit card payments
If you generally communicate with clients via email and phone, accepting online credit card payments may be all you need. If you run a real store and sell things to people, you should accept credit card payments there. If you're a contractor or landscaper working on-site for your clients, a mobile card reader may be the most convenient payment method.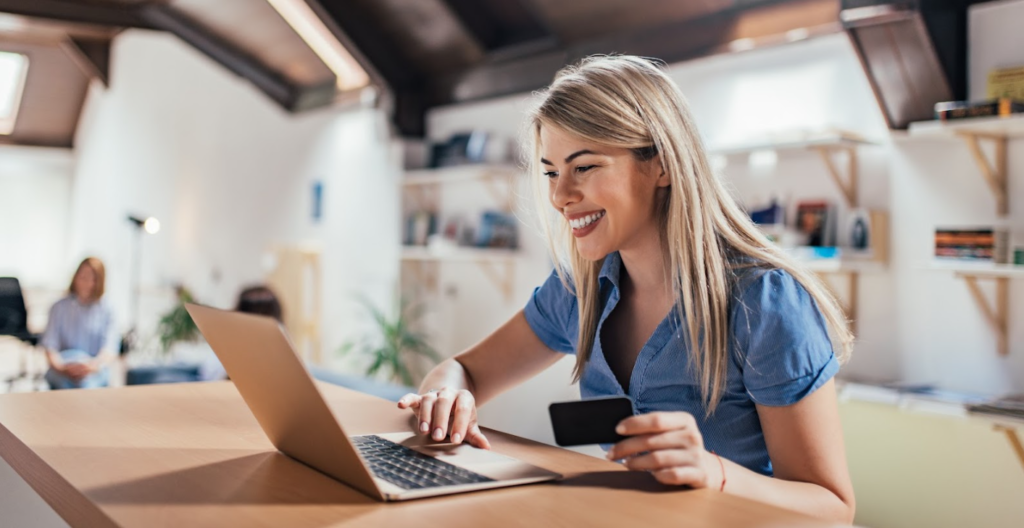 2. Choose your payment processor
When a consumer hands you their credit card, you don't just swipe or input it. To authorize payment to you, the customer's card and account information must be reviewed online. To make it all work, you need to engage a payment processor.
You can accept credit card payments via merchant gateway or payment service providers, like cardswitcher. A merchant gateway means you have an account with a real bank (not online companies, like PayPal, etc.)
Instead of PayPal, you can use your own online merchant gateway. To put it simply, you may enter someone's credit card information, expiration date, and CCV (security code) and debit their account instantly. It also implies you can obtain a credit card machine that accepts Electronic Funds Transfer at Point Of Sale or EFTPOS payments from those who don't have credit or debit cards, just their ATM cards.
Getting a merchant account can be tricky, especially when you're just starting your business. Contact a smaller bank or one with whom you have a history.
Payment service providers let you accept not only credit cards, but also direct debits from customers' accounts, and bill payments.
It's simple to sign up and they're widely used by service-based businesses, like life coaches and personal trainers. There are numerous payment service providers to select from, and determining which one is the best might be tough.
Consider pricing, service, and technology when selecting a processor.
Rate. Don't always go for the lowest rate. In certain cases, the offered rates are deceptively low. When comparing pricing, many companies also charge monthly or annual fees.
Customer service experts. What if your payment technology fails during busy business hours?  What's the card processing backup plan?  How will it be corrected, and how can you contact your processor?  You can't afford downtime, so you need a processor that'll support you.
Technology. Choose a payment equipment that'd fast, secure, and dependable since not all processors offer that. A processor can assist you in selecting what equipment to buy.
3. Get the right hardware or software
Depending on your business, you may need specific hardware or software. If you only accept payments online, you must set up your payment gateway on your website.
Businesses that take in-person and mobile payments require a hardware. Some payment processors supply you with point-of-sale equipment that you'll be needing to process transactions in person.
Online sales require online payments. If you use an ecommerce platform like Shopify or eBay, their payment portal is included. If you build your own website, you may require technical assistance from your card processing provider or web developer to integrate business credit card processing.
Don't forget to look for training resources from your payment processor to maximize your hardware and software. Business books often recommend that businesses utilise these free or subsidised services (which are frequently under-utilised).
Businesses who want to accept credit cards but avoid these problems should be cautious and follow these guidelines:
Only use trusted software and equipment. There are many payment processors available today, but make sure to check their credentials.
Don't save credit card data. While this is legal, it leaves you open to attack. It's best to use and delete.
Check the shipping and billing addresses. This reduces the risk of fraud.
Paying using credit cards online requires extra care. If your business accepts a bad or stolen credit or debit card, you're fully liable for the loss.
4. Keep an eye on credit card processing fees
Accepting credit cards through a merchant account or a payment service provider isn't free. Be aware of how credit card fees affect your operating and overhead expenses.
If the fees are going to eat into profits, you might compensate by raising your product prices. You might also impose a surcharge or convenience fee for transactions under a specified dollar level. To avoid illegal acts, be informed of state and federal restrictions on credit card surcharges.
Conclusion
Every business needs to accept credit cards, whether in person, online, or via a virtual terminal. Accepting credit cards can be easy and simple. The difficult aspects include knowing if you're obtaining a fair deal and signing up with a reliable company.