Franchises offer aspirational entrepreneurs a proposition that's too good to refuse. A tried and tested business model that makes a profit, plus training on how to perpetuate that success.
Of course, such an attractive offer doesn't come cheap. Established franchise premises have high start-up costs, in the form of a one-off franchising fee charged upfront. Franchise financing can often be obtained to help cover these costs. However, a franchiser will usually only accept applications from investors with sufficient cash reserves to cover further costs and short term losses.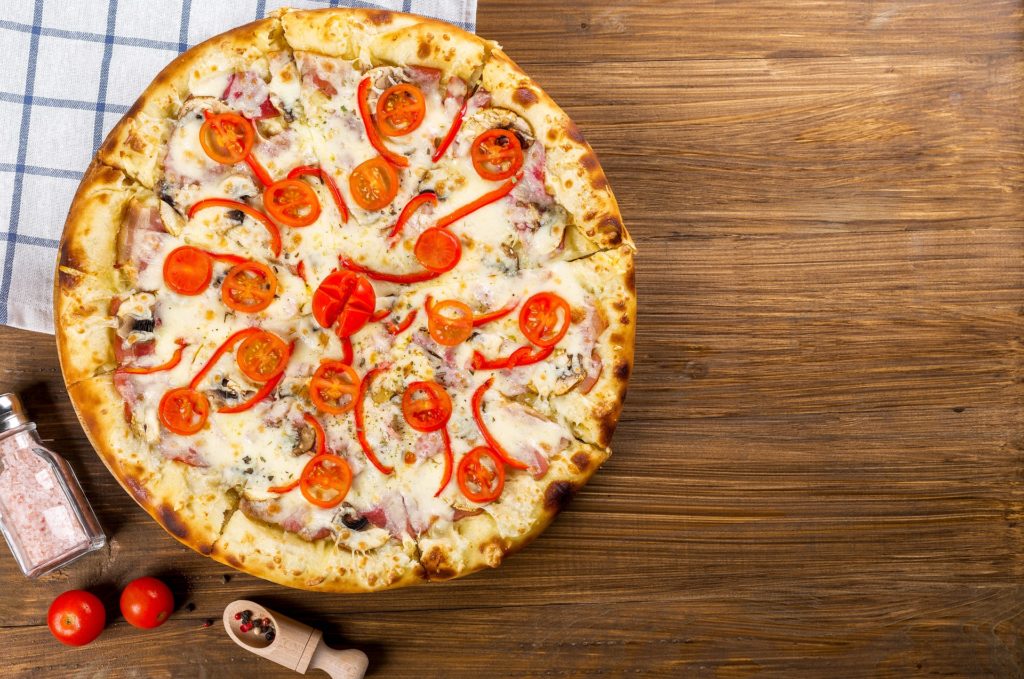 What is a franchise?
A franchise is a formal permission to carry on a business under the brand name, methods and know-how of an existing business, in a specific location known as a territory.
An example would be owning the franchise to own and operate a McDonald's fast-food restaurant in a shopping centre.
A lengthy franchise agreement is signed by both parties which details what each party will commit to during the course of the franchise. The franchisor will allow the franchisee to:
Use their brand name & trademarks
Use their methods, recipes, know-how
The franchisor will also require the franchisee to:
Maintain minimum standards of operation
Purchase from specific suppliers (in some cases)
Commit to upholding the brand in a good light
Different franchises will come with tighter or looser terms. The general rule is the larger the franchisor, the stricter the rules. Large franchises include the US fast-food giants such as McDonald's, Subway, KFC and Domino's Pizza.
Franchisees of these businesses have little flexibility in how they run their operation. Everything from employee training manuals, the way the food must be prepared, and the decor of their restaurants must comply with the franchise rules.
While fast-food franchisees are legally business owners in their own right and generally make significant profits over time, it will feel like they have a parent company or 'corporate' department that sits above them in the decision-making chain.
How to invest in a franchise
Investing in a franchise begins with the process of shopping. You can browse for franchises for sale on dedicated franchise portals, which feature hundreds or even thousands of opportunities in different categories such as retail franchises, food and automotive. There is so much choice that it can be difficult to decide what to invest in now. By providing some information, you can be sent full prospectuses by the franchise promotors and begin the application process.
Alternatively, if you already know which franchise you're looking to invest in you could visit their corporate website and complete an application.
After completing application forms, you may be invited to an interview and you may be asked to provide proof to verify your assets such as unencumbered funds and other wealth. The number of franchise opportunities is geographically limited and therefore there is greater demand than the supply of desirable opportunities, so it can be a very competitive process.
If you are lucky enough to be successful in your application, you will be assigned a specific territory or store location and charged the initial 'franchise fee'. You can then expect to be invited to a training course to immerse yourself in the practices of the franchisor.
The McDonald's franchiser training lasts a minimum of seven weeks, and in that time they aim to teach the franchiser everything they need to know to manage and run their business.
If the location is already up-and-running, the franchisee will be charged a fee equivalent to the construction cost of building the facility. In other cases, the franchisee will pay directly for the cost of construction as the property is developed. It's common for a franchiser to initially run a store with managers on the corporate payroll for a short period to get the location on its feet. The franchisee will then eventually take the reigns of the location and hire their own managers and staff to continue running the show.
Is investing in a franchise lucrative?
McDonald's claims that its franchisees make anything from £50k to £550k per restaurant per year after the first year. These figures are similar at rival chains such as Burger King and Kentucky Fried Chicken.
Small franchises could be as straightforward as a juice bar which is designed to be operated by one person (which could be the franchisee themselves). In these cases, the profits from the business will hopefully amount to a reasonable salary. While possibly not as lucrative as other businesses, the franchise model does offer a credible way to transition from employment to self-employment with less risk than starting a business from scratch.
What is it like to run a franchise?
Any active franchisee will tell you that running a franchised business isn't easy.
While the turn-key business model is handed to a franchise owner on a plate, the running of a business will also involve hard work, dedication and strict compliance with the franchise requirements.
How to invest in franchises using a stockbroker account
Until now, we've described how to invest directly in a franchise by becoming a franchisee.
However, investors can also tap into profits from the franchisee business model by investing in the publicly listed franchisors such as:
US franchisors:
McDonald's Corporation
Yum! Brands Inc (KFC, Pizza Hut, Taco Bell)
Starbucks Corporation
UK franchisors:
Dominos pizza group plc (Master franchisor for UK, Iceland, Norway and Sweden)
The Coca-Cola Company (owns Costa Coffee, the UK's largest coffee chain)
These have been some of the best companies to invest in over the last decade as their chains have proliferated across the globe. They are still enjoying strong growth in emerging markets and frontier markets, where demand for western luxury goods and foods is rising.
You can buy shares in these companies using some of the best stockbrokers which we've shortlisted below:
---
Trade shares with zero commission. Open an account with just £7. High performance and useful friendly trading app. Other fees apply. For more information, visit etoro.com/trading/fees.
Large UK trading platform with a flat account fee and a free trade every month. Cheapest for investors with big pots.
The UK's no. 1 investment platform for private investors. Boasting over £135bn in assets under administration and over 1.5m active clients. Best for funds.
---

Youinvest stocks & shares ISA offers lower prices the more you trade! Which? 'Recommended Provider' for last 3 years.

Choose a pre-made portfolio in minutes with Nutmeg. Choose your level of risk and let Nutmeg efficiently handle the rest.
---

Buy and sell funds at nil cost with Fidelity International, plus simple £10 trading fees for stocks & shares and ETFs.

Trade stocks & options on the advanced yet low-cost Freedom24 platform that arms retail investors with the tools to trade like professionals.