Anna Clare Harper is the British author of Strategic property investing: What works and what doesn't in a complex UK resident property market.
I awarded this excellent property title second place in my ranking of the best property investment books, which was recently updated for 2021.
I'm not the only reviewer to rave about this property title: the book currently holds a 4.6/5.0 rating on Amazon with over 35 reviews. This speaks for itself.
Following the recent update in the rankings, I reached out to Anna to ask if she would participate in an interview. Anna kindly agreed, so I've published her responses to five questions below.
I hope this will allow our readers to learn more about Anna and the book, which is available to buy on Amazon for £3.99 (Kindle edition) and £12.99 as a paperback.
Anna writes books which fall under the following genres:
Interview with Anna Clare Harper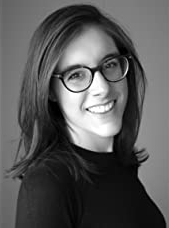 Please could you tell us a little about your professional background and why you felt inspired to write Strategic Property Investing
Anna: My main focus now is as CEO of SPI Capital, an algorithm-driven property asset manager with a social conscience.
We create hands-free residential portfolios enabling High Net Worth Individuals (HNWIs) to protect and grow their wealth confidently and easily, whilst providing housing for Key Workers. However, this was inspired by, rather than what inspired the book!
Much of my career has focused on enabling HNWIs to easily diversify into residential property – typically smaller buildings and portfolios in the Private Rental Sector, each worth <£5m, let out at locally affordable rents. This is SPI Capital's sweet spot.
Before this, I developed the strategy and built the seed portfolio for a HNWI-backed fund targeting a £100m+ housing portfolio, was involved with on £2bn+ transactions as a Strategy Consultant at Deloitte, and studied real estate at Cambridge.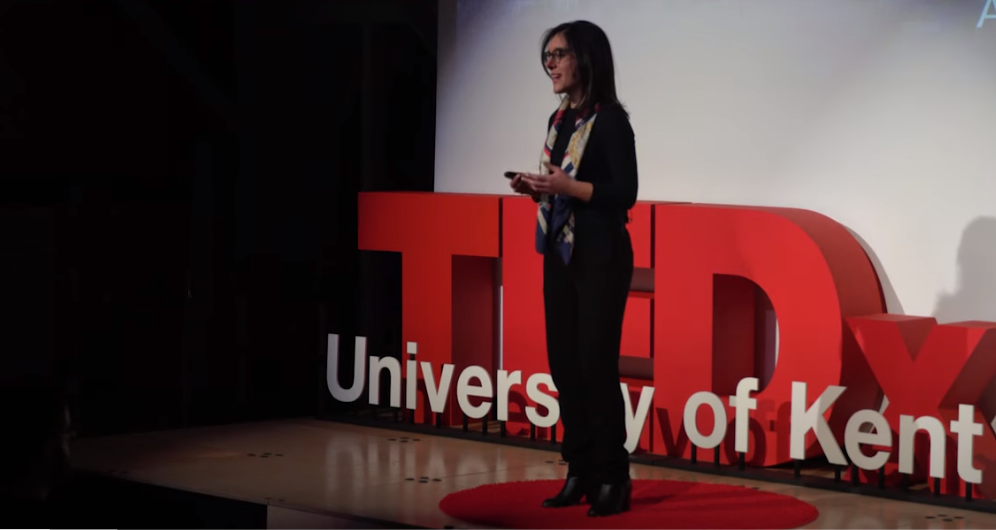 I also host a property podcast, gave a TedX talk, and regularly comment on property market trends in the media, for example in the Financial Times, BBC and Forbes.
Read more: Covid-19 set to change what consumers want from property (Financial Times)
Read more: House price rises 'could be running out of steam' (BBC News)
My first book, Strategic Property Investing, was all about how private investors can navigate the current, increasingly regulated market. This was one of the major influences for SPI Capital. Through my work and research, it was increasingly clear that although residential property remains an attractive asset, many investors are struggling in the current property market.
They are struggling to get the right strategy, to acquire high-quality assets, and to run their portfolios in a way that is both profitable and compliant. So we designed SPI Capital as a way to help solve these problems for investors who didn't want to simply read the book and 'DIY' because they didn't have the time, specific knowledge or inclination to do the work themselves.
This title is a guide suitable for (well-funded) beginners. drove you to write such a comprehensive guide compared to a more specialist title?
Anna: UK property investors come from all walks of life, and there's plenty of books out there. However, I didn't see a book that was suitable for the kinds of investors I work with. Some of them have inherited wealth, some have built a profitable business, and some have worked hard and saved. Typically, they are very savvy. They already have funds ready to invest and they already know they want to invest in UK residential property as a way to grow wealth and earn additional income.
The problem these investors face is that the market has changed. Property remains a great investment, but the old ways are broken. So investors need a new approach to investing in this complex, increasingly regulated market – an approach that's not about owning a single buy to let property, or 'getting rich quick', but about being strategic.
The book is designed to be a clear, reliable guide to what's really happening in the UK residential property market, and what to do about it. It's designed to empower the kinds of investors I've worked with to make better, more confident decisions and minimise the risk of future regrets from missing out or losing time and money.
In the course of researching and writing your books – did you come across anything that surprised you?
Anna: Very few property investors start with a clear understanding of what they are aiming for and how they are going to achieve it. This can make it harder for them to make the right decisions along the way, such as what to buy and where to buy it. Not having a strategy also makes it hard to avoid being distracted by 'shiny objects' – and there are plenty of these in the property world. Not having a goal and a strategy for achieving it makes it very difficult to know when you are on track and when you have succeeded, vs when you need to 'course correct'.
For budding financial writers, what is the one piece of advice would you give to those writing to educate beginners about investments?
Anna: Finance and investing are full of jargon, which I am not a fan of. I like to use the 'mum test'. If you can explain a concept in words your mum (or, someone else you care about, who isn't interested in investing – for me it's my mum) would understand and want to find out more about, then you've done a good job. If she doesn't understand it, or finds it boring, then you're not explaining it well enough yet. Explain things in a way your mum would 'get'.
And finally, I like to ask all authors; when saving and investing your own money, what is your preferred investing style?
Anna: Overall, I am risk-averse. I like to diversify to reduce portfolio risk, then look to minimise individual asset risks wherever possible.
In property, my strategy is the same as the strategy we use at SPI Capital. I like to think of it as being like the value investing Warren Buffet so eloquently talks about, applied to UK residential property.
Read more: Beginners guide to value investing
Anna: It's all about built, income-generating Private Rental Sector properties with a proven track record of income, that deliver cash flow from day one. We identify undersupplied parts of the North of England (for yield and growth) and Oxford-Cambridge Arc (for growth and stability) experiencing growing demand. Often, there is potential for additional 'value add' through improvement works. Providing good quality housing at affordable rents is a bit like providing a utility: it's countercyclical since we all need a roof over our heads. We focus on housing well-suited to key workers, and offer discounts to this group of tenants as a way to give back to local communities whilst further reducing specific tenant risks.
Having clear return and yield targets depending on the location, type and quality of property takes the emotional dimension away.
Property is generally a great balancer to the volatility of other investments, and it's an attractive part of investor portfolios, but it's generally not advisable to have all of your investments in one asset class.
Beyond property, I have an asset allocation strategy and an equity allocation strategy. For example, I invest my ISAs and SIPP each year using pound cost averaging across a diverse portfolio, mostly made up of tracker funds. Then I make a few risky 'bets' on the side, with money that it wouldn't hurt too much to lose.
A selection of Anna Clare Harper's published works
Strategic property investing: What works and what doesn't in a complex UK resident property market