Books about getting rich seem to fly off the shelves of Waterstone shops up and down the country every day. Investing blogs like Financial Expert attract a loyal audience of folk who are hungry for tips and advice to guide them towards the status of being rich. But what does it really mean to be rich? How much money do you need to feel rich? Let's explore that question from several angles in this article.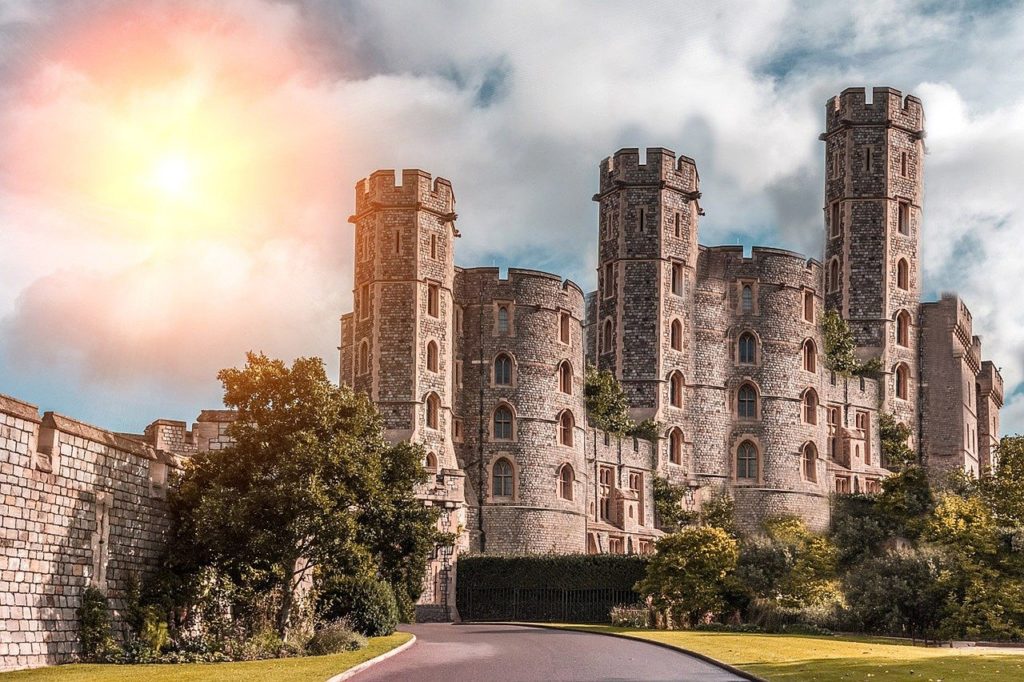 What does the average person need to earn to feel rich?
YouGov conducted a poll in 2017 which invited members of the public to give their opinion on whether different income levels were 'poor' 'neither rich or poor' or 'rich'.
So what was the lowest level of income that the consensus of survey respondents agreed was rich? £60,500 income per year.
This corresponds to the bracket of people in the top 10% of earners in the UK. Therefore we can say that you need to be earning £60,500 to be considered rich by the general public, or that you need to have earnings in the top 10% of the population to be considered rich.
Economics books like to talk in terms of quartiles and deciles because the findings can be compared to other countries more meaningfully. Income disparities between countries can mean that a poverty wage in one place would pay for a life of abundance in another. This makes it difficult to use Pounds or Dollars when comparing what wage equates to 'rich' internationally.
What is above the national average income?
Naturally only ten per cent of the UK sit in the top decile of incomes, but what does it take to simply be doing better than average?
The Office for National Statistics reported in 2020 that the national median wage was £31,461. Therefore, anyone earning more than this sum could consider themselves lucky, in the sense that they have found themselves on the top half of all UK earners.
However, many would agree that doing better than half the country does not make you 'rich'.
Oxford Dictionaries defines 'rich' as having a 'great deal' of assets and money. In contrast, many people earning £35,000 per year may manage to save very little of their income and consider themselves short of cash.
What do the top 1% earn?
A phrase used a lot when discussing inequality in business books and other titles is 'the 1%' which represents the top 1% of earners.
The Institute for Fiscal Studies has calculated this figure as £160,000.
This is a very difficult salary to achieve in most career paths, as the most senior job in many professions does not reach £160,000. Here are examples of jobs which can pay £160,000 salaries:
Partners of legal, accounting, actuarial, architects and other professional service firms.
Senior bankers and traders.
Wealth managers such as fund managers and hedge fund managers.
Senior doctors & surgeons
Key talent in the sport & entertainment industries
Company directors
Senior civil servants
How to build wealth with equities
The wealthiest 1% in society usually hold most of their wealth in property and equities. Equities are the shares of public companies listed on a stock exchange. You can invest in shares yourself by opening an account with a leading stockbroker. If you'd like to become a millionaire, this could be a great place to start. We've considered the top 80 stockbrokers in the UK and whittled them down to the following shortlist:
---
Trade shares with zero commission. Open an account with just £7. High performance and useful friendly trading app. Other fees apply. For more information, visit etoro.com/trading/fees.
Large UK trading platform with a flat account fee and a free trade every month. Cheapest for investors with big pots.
The UK's no. 1 investment platform for private investors. Boasting over £135bn in assets under administration and over 1.5m active clients. Best for funds.
---

Youinvest stocks & shares ISA offers lower prices the more you trade! Which? 'Recommended Provider' for last 3 years.

Choose a pre-made portfolio in minutes with Nutmeg. Choose your level of risk and let Nutmeg efficiently handle the rest.
---

Buy and sell funds at nil cost with Fidelity International, plus simple £10 trading fees for stocks & shares and ETFs.

Trade stocks & options on the advanced yet low-cost Freedom24 platform that arms retail investors with the tools to trade like professionals.
Rich is a relative term
The definition of rich has never had a £ value attached to it in the dictionary. Not least because of inflation, the number continues to rise. But more meaningfully, it's because the sense of feeling rich is a relative experience.
If an average-earning professional lived with a family who was dependent on government benefits, they would feel rich by contrast. They would see the sacrifices and limited choices available to the family and compare this to the relative abundance of choices they have in where they live, what they eat and where they go on holiday.
If a top-earning headteacher on a salary of £90,000 a year visited the annual Davos conference held in Switzerland each year and rubbed shoulders with groups of billionaires, they would suddenly feel very poor in contrast.
So we can conclude that the feeling of wealth is partially dependent upon your surroundings and who you view as your peers.
A cynic could even argue that if you want to feel immediately richer – begin hanging out with a poorer or simply younger crowd to instantly receive a boost in relative wealth! That's how to get rich quick without earning a penny more!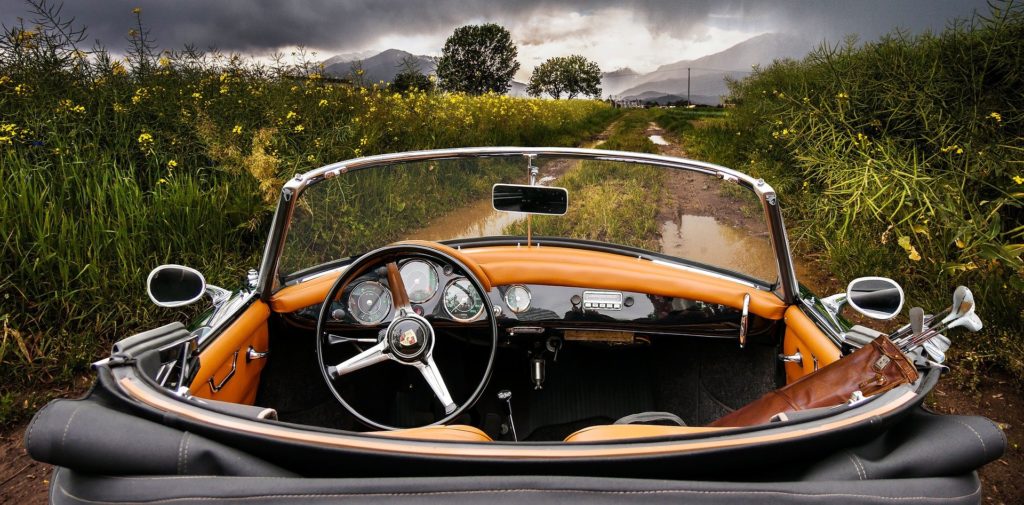 Is rich the same as financially independent?
So far, we have equated 'rich' with a level of income. We haven't spoken about net assets and wealth. Your net asset amount is what you would have left to your name if you sold enough assets to pay off any debts you owe. If you don't have any debts, then your total savings, property and investments is your net asset value.
Some people we would widely agree are 'rich' from an income perspective may have little to no wealth. This is Money reported in 2021 that 25% of people earning over £100,000 per year had little to no savings for a rainy day.
This causes us to reflect upon the definition of 'rich' once again. If you spend every penny you earn, and have no financial resilience as a result, can you be classed as rich?
If losing your job or encountering an unexpected expense would require you to immediately borrow money from a bank or family, are you really rich?
This is where the concept of financial independence comes into the fold. Financial independence is achieved when you have enough net wealth to live off indefinitely for the rest of your life.
Roughly speaking, you can be said to be independent if the interest and dividends of your investments are sufficient to live off.
For many people, this is a good definition of being rich because it releases you from the need to work as an employee. If you are living off your capital alone, it suggests that you have an abundance of it. This is as known as being a rentier.
Are you rich if you're a millionaire?
Certainly, as a child, I equated being rich with being a millionaire. However, interesting movements in the property market in the decades since have loosened this argument.
Knight Frank, a property agent, reported in 2021 that 19 new property markets in the UK featured £1m houses in at least 20% of transactions. This inflation of property prices has been excellent news for homeowners and property investors, but has left some otherwise cash-strapped families sitting on property worth £1m on paper.
Being worth £1m is all good and well, but a valuable house doesn't physically pay for your other living costs such as council tax, groceries, transport and utilities unless you let out a room. Therefore, while living at a property that has surged in value, your lifestyle or spending habits wouldn't necessarily change at all. You wouldn't 'feel' any richer except for when reviewing a property valuation statement!
That being said, £1m is higher than the £660k which is said to be the net assets you'd need to join the top 1% of wealthiest Brits.
Are you rich if you're a billionaire?
I think most of us would happily agree that a billionaire is classed as rich. Billionaires have so much wealth that money is almost no object. Only when spending money on entire businesses and vast properties could a billionaire hit their limit.
The average new car in the UK costs about £25,000 and represents a big purchase for most households. A millionaire with £1m in the bank would afford to fill a small car park with 40 new cars.
A billionaire, on the other hand, could afford to fill several football field pitches with 40,000 new cars.
I like to use real-world examples to try and convey the difference in scale between £1 million and £1 billion. In our minds, these words might sound similar and conjure up similar imagery (think palm trees and sports cars), but they really are worlds apart.