Refinancing refers to the process of getting a new mortgage loan to replace a current loan made on a property. Residential property owners opt for refinancing for many reasons. One of these is to lower interest rates and, eventually, reduce mortgage payments. In the long run, refinancing may mean possibly saving a lot of money.
Many households have been in difficult financial and economic situations in recent years. Paying recurring bills and other balances has been more challenging, too. This led to the desire to look for and use cost-saving opportunities like refinancing.
Whether you're considering refinancing your mortgage or not, knowing the basics of refinancing is still worth the effort, so you'll have some information on what you should and shouldn't do. That's what this article is about, with an additional refinancing guide to boost your knowledge about this process.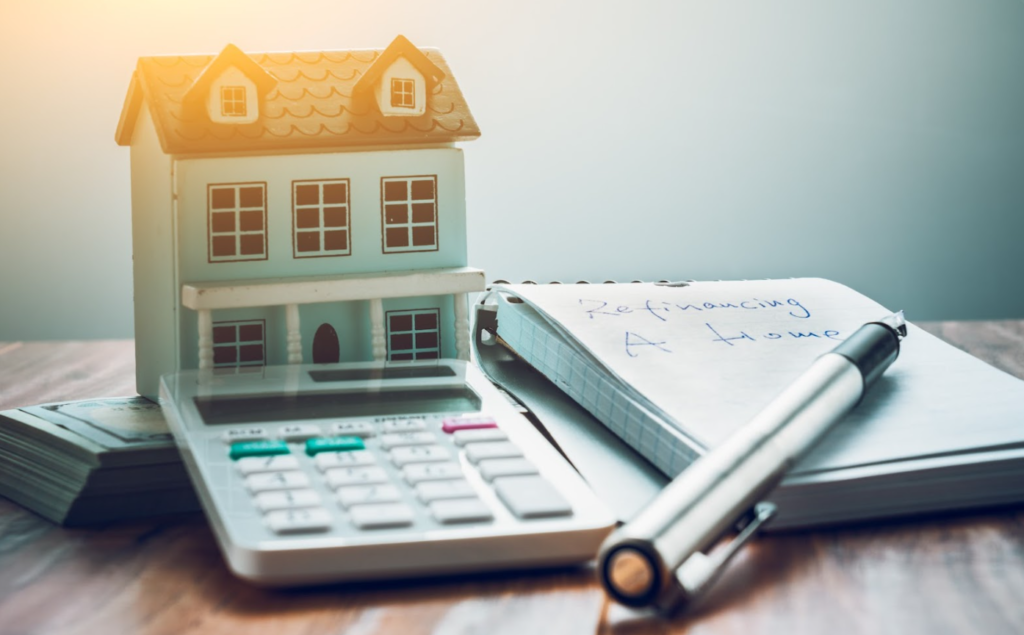 A brief background on refinancing
Let's start with the basics. Refinancing a home mortgage isn't something everyone knows about. So, it's worth starting this guide with a definition.
In a nutshell, refinancing refers to the process of replacing your current mortgage with a new loan. Typically, those loans may have different terms, such as lowering from a 30-year mortgage with a higher interest rate to a 15-year mortgage.
The main goal of refinancing is usually to repay the mortgage sooner rather than later, so you can draw from your home's equity if you need cash for whatever purpose you have.
Importance of knowing your credit score
Do you have an idea what your credit score is at the moment? Before applying for refinancing, get an assessment and know your credit score. Banks and other credit institutions use credit scores as a determinant as to what type of new loans you qualify for and what the correct interest rate would be.
If you don't have a good interest at the moment, then work towards increasing your credit score first. Otherwise, better rates and opportunities for refinancing may shy away from you.
The basics of how refinancing works
When you refinance a loan, you're essentially going through the same process when you applied for your first home mortgage. The only difference is that you are not taking a loan for a new home. The money will be for your existing mortgage instead.
Refinancing erases any of the debt on your current mortgage. It allows you to choose a more reasonable and doable rate to manage your finances better.
Shop around for mortgage lenders
If you're happy with your current bank, credit institution, or lender, then you can go ahead and stick with them. If not, hiring a new mortgage lender is a good idea.
Compare various refinancing offers of different lending institutions. Each will have its respective deals, so ensure you're getting the best rates in the market. Remember that your main purpose for refinancing is to better your financial situation. If the mortgage lender you chose can't help you with this goal, then you better start looking for another one who can make a significant difference in your refinancing journey.
Computing your equity is helpful
Another financial metric you need to have a number for is your equity. The best books about property investment will explain that this refers to the amount or the difference between your home's market value and what you still owe.
Know that you're increasing your equity every time you make a payment on your home mortgage. This is because you're slowly paying off a portion of the principal amount of what you owe a bank or any lending institution. Hence, the lower your debt, the higher your equity.
Different types of refinance mortgages
Another thing you have to know is that refinancing isn't limited to one type. There are three types of refinance mortgages:
Rate-and-term refinance. This type enables homeowners to change the existing mortgage rate, loan term, or even both if they want to.
Cash-out refinance. The goal for this type is to tap into your home's equity.
Cash-in refinance. With this type, the homeowner will bring cash to closing in to pay the loan balance and lower the overall amount owed to the bank.
Conclusion
Refinancing doesn't have to be as complex as it may sound. With this guide, you can now be ready to refinance your home should the need to do so arise. Note, however, that this isn't something you may accomplish by yourself. To ensure you get everything about your home refinancing right, seek the services of a financial adviser. By doing so, the refinancing process can be smoother and you'll materialize the benefits gained from refinancing.