Having one of the highest market capitalizations in the industry and regularly being featured among the top cryptocurrencies, Cardano is a favourite of many crypto fans. As is the case in the rest of the world, those residing in the UK are also increasingly getting interested in this digital currency and looking for reliable ways to purchase it.
Read on to learn the basics of Cardano, discover the advantages it has over its competitors, and explore the various methods to buy Cardano in the UK.
Before we begin, we should address the risk of cryptocurrencies with a quick disclaimer. This article does not promote or recommend that you personally buy Cardano. We do not claim that Cardano is the best cryptocurrency to invest in. Instead, we're simply explaining how to invest in cryptocurrency and sharing this journalistic research with you. Do not invest more than you are prepared to lose, as cryptocurrencies could feasibly go to zero – a risk recently reiterated by the Bank of England.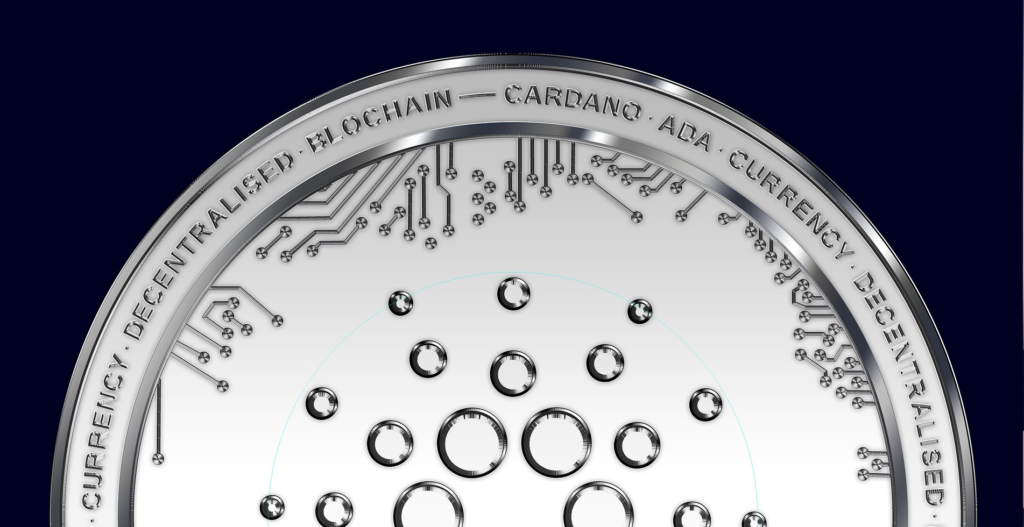 What is Cardano?
Founded in 2015 by Charles Hoskinson, the co-founder of Ethereum, Cardano, in itself, is a public blockchain platform. Like most other cryptocurrencies, it is decentralized and open-source. Its internal currency is called ADA, which can be traded with peer-to-peer transactions. Cardano runs on the proof-of-stake (PoS) consensus protocol and is also the first cryptocurrency to do so.
The main aim of developing this digital currency was to create a scalable, sustainable, interoperable, and flexible blockchain platform that allows running smart contracts. This, in turn, would facilitate the development of new financial services, games, cryptocurrency tokens, and much more.
Why buy Cardano?
The growing interest in not just the UK but worldwide when it comes to ADA can primarily be attributed to a few major factors.
Cardano is faster than its competitors. One of the biggest problems with any cryptocurrency is that of scalability. This means that a digital currency is required to have a good transaction per second (TPS) rate. Cardano is exceedingly good at this and right up there with the top cryptocurrencies in this regard. It has been proven that ADA can handle 257 transactions per second.
Cardano has a supply cap of 45 billion, making it a limited supply cryptocurrency. There are currencies that have an unlimited supply which makes them highly volatile. Cardano, on the other hand, is considered a very stable and sought-after currency due to its limited supply of coins.
How to buy cardano
Since Cardano is an extremely popular cryptocurrency, there are multiple reliable ways to buy it in the UK. You can buy it directly with GBP, or you can exchange it for another cryptocurrency. Similarly, numerous payment channels are also supported, such as credit/debit cards, bank transfers, e-wallets, and PayPal, etc. To better understand the process of purchasing Cardano in the UK, let's consider two examples.
Buying ADA directly with GBP through Changelly
The most reliable and convenient way to buy Cardano is directly with GBP. This means that you deposit the required amount of GBP and get ADA in return, without any other conversion or intermediary trading, etc. Although not all exchanges allow trading directly with GBP, some like Changelly have this option, offering convenience, low fees, and speed all in one place.
In order to buy ADA with GBP through Changelly, follow these steps.
Visit the official site and go to the "Buy" tab.
Set the currency as "GBP" and the coin as "ADA".
For your country of residence, select "United Kingdom".
Select the option to "Buy ADA now".
You will then be shown different offers. Select the one that seems most lucrative to you.
Provide your external ADA address.
Click "Go to payment".
You will be prompted to complete your sign-up process, choose your preferred payment method, and confirm the details of your transactions.
Once these steps have been followed and the transaction succeeds, the ADA tokens will be sent to your wallet. From there, you can send it to an external wallet if you prefer to hold your coins elsewhere.
Exchanging ADA with cryptocurrency through Binance
As mentioned earlier, not all exchanges will offer the option to buy ADA directly with GBP. Instead, they allow you to trade one cryptocurrency for another. That being said, you cannot trade any kind of cryptocurrency for ADA. There are pairs of cryptocurrencies, and you can only trade those digital currencies whose pair is available on the exchange of your site.
Among the most popular cryptocurrency exchanges is Binance. The steps to use Binance to exchange crypto for Cardano are listed below.
Create an account on Binance.
Go to "Wallet" and then select "Fiat and Spot".
You will then be prompted to enter the cryptocurrency of your choice, for instance, Bitcoin (BTC) or Litecoin (LTC). However, make sure that whatever cryptocurrency you are choosing has a pair with Cardano on Binance.
Copy the Binance address of this cryptocurrency and deposit from an external wallet.
After this transaction has been successfully conducted, go to "Market" and search for the right pair with ADA.
Enter the amount of Cardano you want to buy and click "Buy ADA" to complete the exchange.