As we become more aware of the importance of going 'green' and investing in sustainable energies, more products come to market to support that important trend. 
There are many ways in which you can improve the eco-friendliness of your property, but what are 'Green Mortgages', and do they also help to make your home more efficient?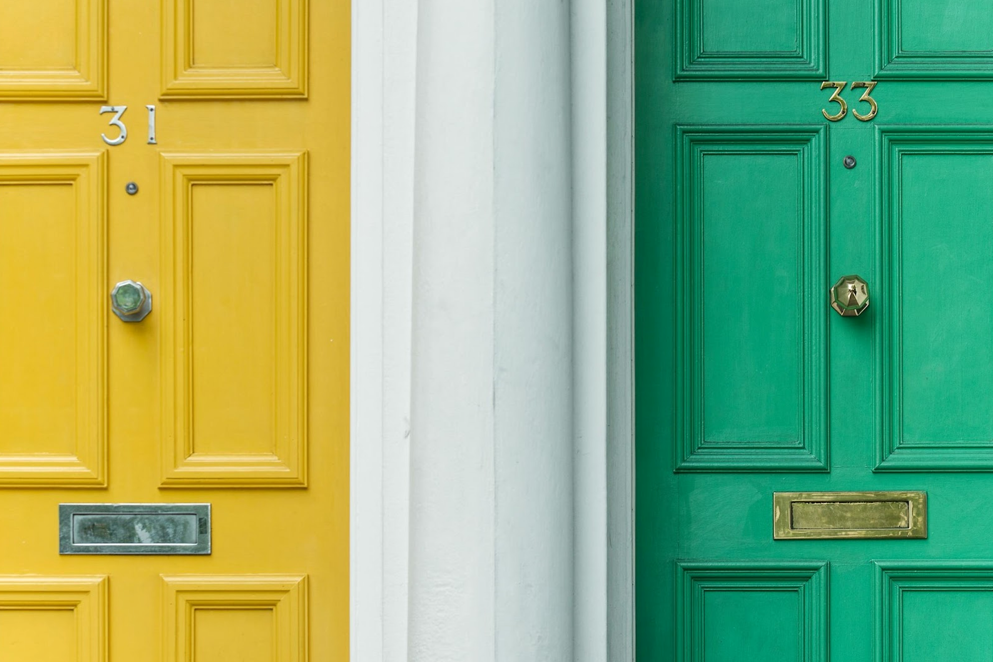 What are green mortgages?
A green mortgage is a type of mortgage that you can only secure if your property meets the energy efficiency standards outlined by the lender. So long as a property is sufficiently environmentally friendly, owners will be eligible to access a potentially lower interest rate than standard mortgage rates offered by the same lender.
It is common to assume that green mortgages are somehow backed by eco-friendly funding or that the lender invests some of the profits from the mortgage into renewable energies or other sustainability causes. However, this is not the case – green mortgages are designed to incentivize property owners to improve the energy efficiency of their homes, and no other benefits go directly towards any green causes. 

How does a green mortgage work?
When you apply for a mortgage, lenders crunch your numbers to determine your ability to repay the loan. One of the key figures included in their calculations is your household spending. Included in these outgoings are the property's energy costs.
Each property in the UK has an Energy Performance Certificate (EPC). An EPC carries an energy rating specific to that property to grade the energy efficiency of the building. Green mortgages take a property's EPC rating into account when underwriting for the loan, as the better the EPC, the lower the energy costs for the property.
This means that when a buyer purchases a home with an EPC rating of A or B, they will likely be eligible for a green mortgage and potentially be able to access better rates and maybe borrow a little more.
Homeowners can utilize green mortgages in one of three ways:
Buying a property – when securing a loan for a new property purchase, homebuyers can potentially access lower lending rates on a property with a high EPC rating.
Energy-efficient home improvements – homeowners can release funds from their home loans to carry out home renovations that will improve their energy rating. They can do this through credit, cashback on their existing mortgage, or remortgaging with a green mortgage.
Increased borrowing – some owners will be eligible for additional borrowing to make energy efficiency property improvements via remortgaging or move to a new home that would benefit from energy efficiency-related upgrades.
Green mortgages were introduced to encourage homeowners to do what they can to reduce the carbon footprint of their homes. As well as benefiting from green mortgage rates, improving the energy efficiency of a house often results in reduced energy bills that help owners recoup the investments made.
Furthermore, a high EPC rating can increase a property's value and desirability due to the lower ongoing energy costs. 
What is an EPC?
An EPC (Energy Performance Certificate) is a certificate that scores a property's energy efficiency. The ratings range from A (the best) down to G (the worst) and last ten years.
An EPC rating can estimate a property's energy consumption and approximate the costs of running the home. It also includes suggestions for how the homeowner could improve the property's energy efficiency and subsequent EPC rating. 
EPC ratings are held as public information, and homeowners in England, Wales, and Northern Ireland can access them via epcregister.com. There is a separate register for properties located in Scotland. 
Am I eligible for a green mortgage?
If you are buying a property with an EPC rating of A or B or looking to remortgage your existing home once you have brought its EPC rating up to B or above, you probably are.
That said, green mortgages still follow all the other standard lending criteria. Your chosen lender will still need to assess your application for affordability. Your credit score, debt-to-loan ratio, and income security will still all be considered in the same way. 
There are multiple ways to improve a property's energy ratings, such as upgrading doors and windows, upgrading insulation, adding solar panels, etc.
It's important to note that each lender's green mortgage eligibility criteria may differ, so check with your preferred lender before carrying out any relevant renovations. 
Is there any downside to getting a green mortgage?
Not directly, although they aren't always easy to come by, as not all lenders offer them, their availability is relatively limited.
The improvements required to improve your property's energy rating may be expensive. Still, if you are planning to carry them out anyway, then green mortgage eligibility is a bonus. You can also recoup some of those funds through reduced power bills.
The only other thing to be aware of is that not all green mortgage deals are the best deals on the market. In some instances, if you shop around, you will find a better deal on a standard mortgage. Given that green mortgages do not support green causes in any other way, they are only worth pursuing if the loan makes the most financial sense for your circumstances.
That said, there is potential to increase your property's value and desirability, given its eligibility for a green mortgage. 
Final thoughts
It's always a good idea to improve the energy efficiency of your property wherever possible. Not only can this reduce your energy bills, but you can then potentially access lower rates with a green mortgage.
Having a green mortgage in place can attract eco-conscious buyers when it comes time to sell, and it could even increase your home's value. You do your homework to get the best deal, as not all green mortgage rates are lower than other standard deals.