If a defective product has injured you or a loved one, you may be entitled to claim compensation by following this simple guide. 
According to the Consumer Rights Act, all sellers and suppliers are under a duty to supply products which conform to the contractual provisions agreed upon and which are safe and free from defects.
A product is considered defective when it's unsafe, damaged, faulty, or its specifications or design does not follow the guidelines agreed upon between the parties.
Based on a breach of contract, you could bring a claim if any defective product supplied caused your personal injuries. If that fails, you may want to consider taking court action to the matter resolved and claim compensation for the faulty goods.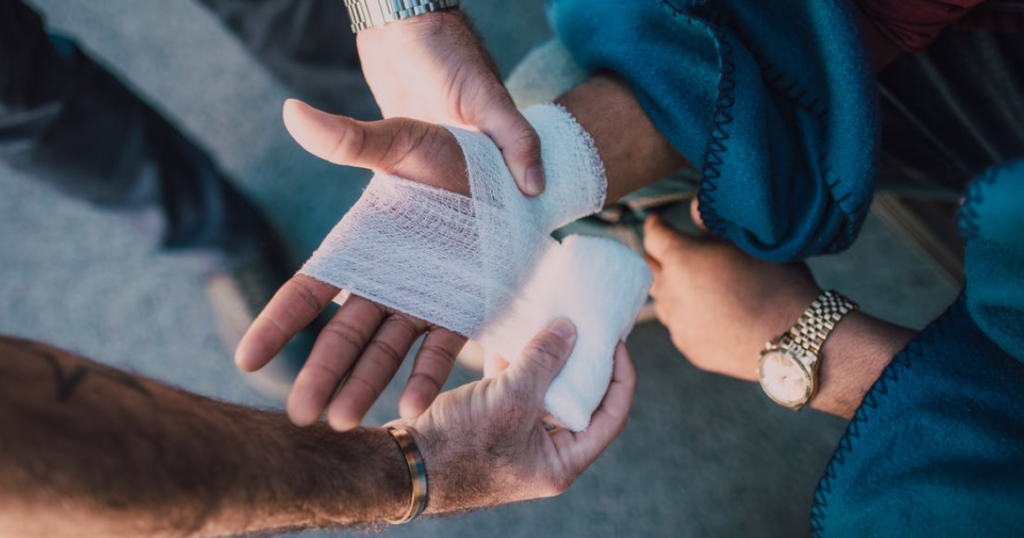 What is a faulty product? 
In order to meet the needs of the customers and the guidelines of safety imposed by the Consumer Rights Act, any products you purchase must be of satisfactory quality, fit the purpose and be as described by the producer. 
These rules are also applicable to digital assets like downloaded apps, films, and video games. Therefore, goods, whether electrical, digital, physical or even a vehicle, must meet the following standards: 
Products shouldn't be damaged or defective when you receive them. Ask yourself what a rational person would consider satisfactory for the products in question.
The products you've purchased should be fit for the purpose they are marketed for, as well as any specific purpose you made known to the supplier before you agreed to buy the products.
If the product in question doesn't match any description given to you or any models or samples shown to you at the time of purchase, then the retailer that sold it to you is in breach of the Consumer Right Act. 
Who is at fault for injuries caused by faulty products? 
Before any products can be sold, they must pass a series of stringent tests to make sure they are safe for public consumption. Yet, there are still goods supplied to customers that are defective, develop faults at a later date, or lack sufficient labels to warn consumers of potential hazards.
More often than not, if you purchase a defective product, you can return it and get a refund. In some cases, faulty products can cause personal injuries that can significantly impact your health and daily life. If you've been injured as a result of a defective product, the manufacturer may be liable for any damage caused. At least, according to the Consumer Protection Act, you may be eligible for a product liability compensation claim. 
So, for instance, if you were injured by a vehicle with an exploding battery, you bring your claim against both the car manufacturer and the manufacturer of the battery. It's your duty, after all, to include any party involved in the design, manufacture, or marketing of the product.
Although the store where you've purchased the injury-causing product probably didn't produce it, the retailer may be still held responsible for selling you a faulty product. Note that it's not a question of choosing one defendant over another. 
Anyone involved in the supply chain should be held responsible for injuries caused by their product. 
Proving your product liability claim
It's always a good idea to keep receipts for everything you buy whether it's a major purchase or not, as well as returning the guarantee card to the supplier or manufacturer when you've purchased an electric product.
If you've filed a claim against the manufacturer, your receipt will help your personal injury lawyer to prove exactly where and when you bought the product. This is important because if you can't prove you purchased the product, proving your case for the personal injury claim may be more difficult.
Filling a faulty product liability claim successfully means you have to prove that the manufacturer is at fault for your injuries. Obviously, you will be tempted to throw the product packing away, but that's not recommended. Your personal injury solicitor will tell you the exact same thing. It's essential to store product packaging in the best condition possible so that it can be evaluated by legal experts, the party at fault's own experts, and perhaps by the court in more serious cases. 
Tip: Keep all packaging, including guarantees and instructions, to accompany your claim evidence.
List all relevant facts about the event
Whether a faulty product liability case takes place in court or between legal firms, clear, consistent evidence is an important part of making a claim successful. The moment an injury occurs (as soon as practically possible), take photos and note all relevant facts to back up your claim. 
Your list of facts should include:
Time and store where you brought the product from 
How often you've used the product 
Describe the moment the injury occurred
What medical help you received 
All medical records 
Get all the evidence to your personal injury lawyer
Obviously, claiming a refund for a defective product from a seller is annoyingly simple, but where an injury has been caused, there's a whole other story. When it comes to that, you can't seek compensation without even discussing your case with a solicitor specialising in defective product injury claims. Therefore, in the event that you've been injured by a faulty product, it's generally a wise move to speak to an experienced claim solicitor with a track record of success.
Legal specialists and injury solicitors can advise if you are entitled to make a product liability claim following your injuries/damages and arrange for any support you may need.
To start your claim, seek an experienced personal injury solicitor but not before gathering a wealth of evidence to back your case. Believe it or not, such claims can be considered irrelevant due to a lack of proof.