Nobody likes loans and debts. However, it's a common reality for most adults. And for many people, debt can be quite overwhelming, particularly if it's spread across more than a single account and you have to juggle multiple monthly payments. 
If managing numerous debts has become burdensome, a personal debt consolidation loan can solve your problem. In this article, you'll learn more about the basics of a debt consolidation loan and how to get one.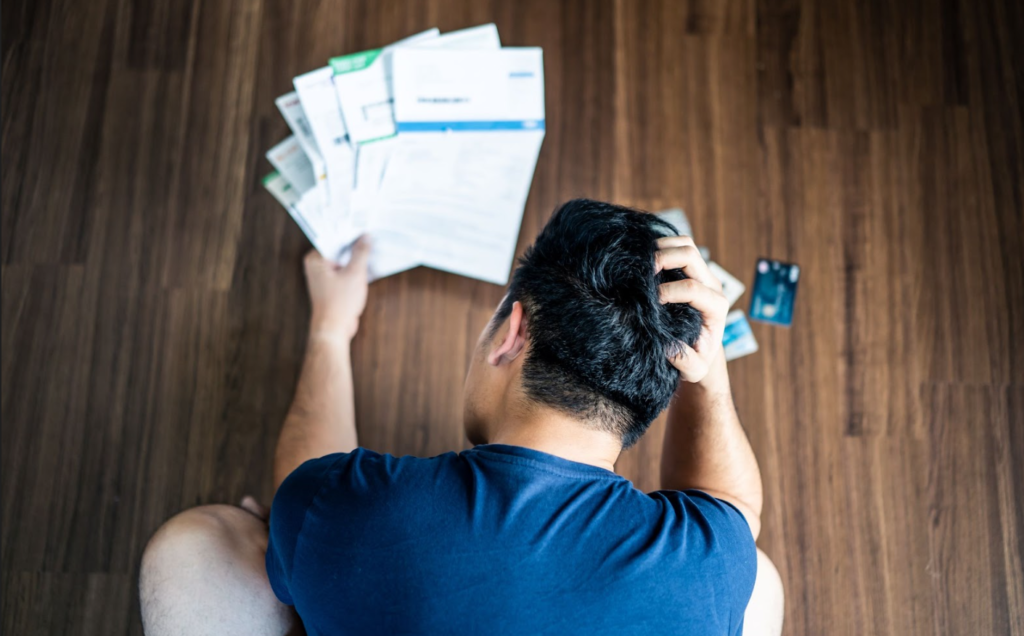 Understanding debt consolidation
Debt consolidation refers to the process of combining all your debts into a new loan with more favorable payoff terms, for instance, a lower monthly payment or lower interest rates. Most people use debt consolidation products to deal with credit card debt, student loan debt, auto loans, and other liabilities.
Although it won't wipe out your balances, this strategy makes paying off your debt less expensive and more convenient. You might save tens of thousands of dollars in interest if you do it right and find a competitive offer. Also, if you have multiple bills to pay each month, consolidating them into one payment will help you stay on top of your finances and prevent late fees. 
How to get a debt consolidation loan?
Check and fix your credit
The first thing you need to do is to check your credit score. As with any loan, your chances of obtaining a competitive debt consolidation loan that meets your needs and is greater if you have a credit score of 670 or higher. Generally, the higher your score, the better your chances of qualifying for a good loan.
There are several ways to get your credit score. For instance, your credit card provider may offer free credit scores. Also, you can get free credit reports from major credit bureaus.
Once you've pulled out credit reports, ensure that your credit history is accurate. If you find any errors, you can file a dispute and make sure that it's removed before applying for a debt consolidation loan. Removing unwanted and erroneous information from your credit should boost your score, thus increasing your chances of qualifying for a loan.
If your credit could use some work, see what you can do to improve them. Take note that improving your credit score may take some time. If you can wait until your score is better, that's always a better option to ensure better results. 
List all your debts and monthly payments
If your credit score is good enough, the next thing you need to do is to go through all your debts and list out each total balance, interest rate, and monthly payment. This should include all your loans, credit cards, and other debts and liabilities.
Notably, this data is essential for finding and comparing different debt consolidation loan providers. 
Compare providers
You should start looking for a financial institution that provides debt consolidation options that fits your needs. Then, you should get loan quotes and terms from multiple lenders. Remember that the more options you have, the better odds of finding the best loans for you.
Fortunately, searching for the best lenders has become easier nowadays. You can find many price comparison websites that can provide quick rate estimates and suggestions for potential lenders. In general, there are three types of providers available to you:
This is more suitable for those with a good credit score. In addition, if you're already an existing bank client, you may be able to qualify for a rate discount. 
These are non-profit organizations offering lower rates to borrowers with bad credit scores. However, you need to become a member to apply for a loan. Take note that many credit unions require a hard pull with your application which can hurt your credit score temporarily. 
Online lenders are suitable for borrowers with all credit ranges and offer convenient and fast approval. Most lenders allow you to pre-qualify so you can compare personalized terms and rates without any impact on your credit score.
Remember that regardless of what you opt for, you must choose a reputable lender. In addition, look for lenders that provide direct payment to creditors to simplify the consolidation process. 
Apply
Once you're ready to apply, gather the necessary documents, such as proof of address, income verification, and proof of identity. Take the time to read and understand the fine print. Be mindful of any extra fees, the total cost of the loan, prepayment penalties, and credit score pulls. 
It's also worth noting that if you don't meet their requirements, you can add a co-signer with good credit to help you get a loan approval. 
Close the loan and pay
Once you're approved, there's one last step you need to do to close the loan. Your lender may pay off your debts directly, or they can deposit the loan amount in your account.
For the former, check your debt accounts or call each creditor to ensure that your debts are paid off. For the latter, you'll need to repay each debt with the money sent to your bank account. Make sure to do this right away to avoid any additional interest on your old debts and eliminate the temptation of spending the money on something else.
Lastly, don't forget to make your first payment within 30 days of receiving the debt consolidation loan.
Takeaway
Debt consolidation loans can relieve the overwhelming task of managing numerous debts. Getting the right debt consolidation product can help you get your financial obligations under control. So, make sure to follow the above steps so you can start taking control of your finances.