Valentine's Day is a beautiful holiday that gives a romantic mood. On this day it is customary to give gifts and talk about love. Jewellery will eloquently tell about your feelings. You should choose them based on the style and preferences of your loved ones. Pendants, earrings, necklaces with heart-shaped inserts are especially popular on this day.
Everyone loves jewellery and many even enjoy the process of buying jewellery in decadently dressed shops. But not everyone will be able to pay the credit card bill that is sure to arrive the following month with a painful reminder of one's generosity.
In this article, we'll discuss the beautiful realm of jewellery and look at several ways you can buy without feeling the financial hangover afterwards.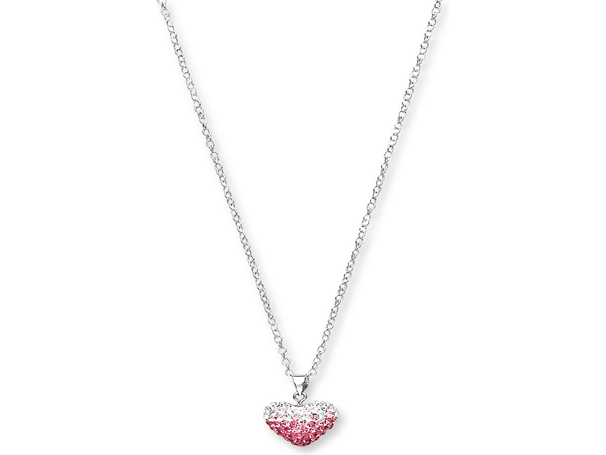 The heart is the symbol of Valentine's Day
The attributes of Valentine's Day remain unchanged for many centuries. In addition to flowers, angels, cupids and, of course, hearts are popular on this day. On this day it is customary to give Valentine's cards in the shape of a heart.
Embracing these traditions, shops such as the FJewellery online shop offers original Valentine's Day Necklaces: https://www.fjewellery.co.uk/en/necklaces-valentine_s_day/
Regardless of the price, each model from the company's collection can become the best gift for a loved one. However, without a keen eye on the value of your checkout basket, you could be storing up a financial upset.
The history of the heart symbol and Valentine's Day goes back to the Middle Ages. At first, the symbol was used in images of a religious character, but later it came to represent love and romantic feelings. A card in the shape of a heart with a declaration of love was given to his beloved by the priest Valentine before his execution. He was sentenced to death by the cruel Roman emperor Claudius II for not obeying the decree banning marriage and secretly consecrating the marriage of lovers.
The priest was executed on February 14, 269. He was later elevated to the rank of a saint, and February 14 began to be celebrated as Valentine's Day. Since then, the heart has been considered a symbol of this day and a symbol of love. Therefore, cards and gifts in the shape of a heart are especially popular on this day. Hearts look especially winning in pendants and necklaces. Therefore, such jewellery is in the collections of almost every jewellery company.
Tips for budgeting for luxury purchases
Luxury items don't need to be viewed as a naughty purchase or a forbidden spend. We all place different priorities on different types of items, and for some people, the joy of owning a very high-quality piece of jewellery is worth the higher price tag.
Here are some tips from the best money management books about how to get the best price for luxury goods and avoid getting into debt:
Keep an emerging fund of savings to one hand which is ringfenced for essential spending only, such as household bills, mortgage payments or rent. This won't be used for jewellery items therefore your purchases, no matter how extravagant, will never erode this vital buffer which will protect you from needing to borrow money after being hit with a surprise cost.
Save or invest a pot of money and aim to only spend the interest. In our review of Hargreaves Lansdown, the UK stockbroker, we point out that it's cheap to setup a regular direct debit to invest money in the best funds each month. By only spending the interest or dividends, you've created a sustainable way to spend on luxury items guilt-free!
Set a budget for spending on gifts for big events such as a birthday, the Christmas period, or a wedding and don't exceed it. Let your brain design the limit and don't be tempted to spend even bigger to impress. You chose a limit for a reason.
We recommend you also visit our article How to save money to cover our basic principles on money-saving.
Choose jewellery with or without gems?
Red, as the colour of love and passion, is especially popular on Valentine's Day. But when it comes to jewellery, it is not at all necessary to buy items with red stones. Your beloved will love a necklace or earrings made of precious metals, inlaid with diamonds or cubic zirconia. The exquisite brilliance of these amazing crystals will win the heart of any girl.
The choice of this type of jewellery is extremely wide. In the assortment you can choose from:
Gold jewellery without precious stones. Their sophistication is due to their unusual design.
Jewellery that combines different types of gold (for example, yellow and white). The inlay of diamonds on this piece of jewellery will give it a special touch of sophistication.
Inexpensive but very delicate and beautiful silver necklaces. The rhodium plating will give it resistance to external influences. And the rose colour of the coating with a shading effect will give it a touch of romance.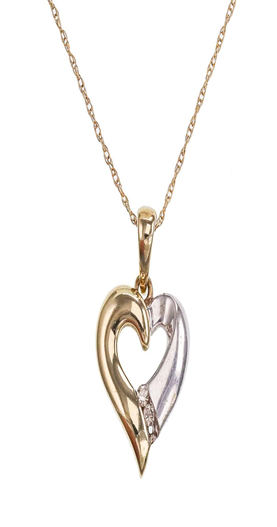 To buy this jewellery, you do not need to spend time going to jewellery salons. The FJewellery online shop offers to choose a gift from the catalogue. There are photos of each model, descriptions and prices so you can compare products and make a perfect choice. Valentine's Day is the best time to express your feelings. The heart necklace will help you express them in the best way possible.
Budgets for jewellery for different phases of your life
As we progress through our adult lives, our incomes tend to increase. We move to better-paid jobs, and gain new skills which enhances the value of our CV in the labour market. At the same time, we buy shares, invest in property and begin to build a pot of savings which begins to grow organically through interest, dividends and capital growth.
It logically follows that as our incomes grow, our budget for spending money on luxury items will probably grow with it. Not only does the same amount of £ money feel like relatively less when compared to a higher salary, but over time our tastes change (and usually not for the worse!). The same necklace that may have intrigued you as a 22-year-old might not cut it anymore when you're 58 and have owned over 50 necklaces in your life so far.
This is a common phenomenon which we call 'spend inflation' – the idea that we naturally spend more as we grow older.
However, we should think about keeping this in check. Just because it's common or typical doesn't mean that it's a useful or healthy thing to happen.
However, we should think about keeping this in check. Just because it's common or typical doesn't mean that it's a useful or healthy thing to happen. If you let spend inflation get out of control, you won't have a shot at retiring early because you'll fail to take advantage of your higher salary to make big contributions to your pension or savings account.
After all, earnings tend to peak during our 40s and 50s, which means that our later decades see a fall in incomes and we'll have to make do with less. It's less of a shock to the system to live on a lower income (for example, from a pension) if you didn't escalate your spending to the maximum level allowed within your means while you were earning big.