Jason Butler is the author of the FT Guide to Wealth Management.
The FT Guide to Wealth Management is rated 4.8 / 5.0 on Amazon, a terrific score that is unrivalled by other wealth management titles. This was one of the factors which led to the book being ranked #1 best wealth management book by Financial-Expert.co.uk.
Whether you're a beginner wanting an introduction to financial planning or an experienced investor looking to pass your wealth on to others, this is the book for you.
Jason's background is wealth management and worked as a qualified financial adviser for the start of his career. Beyond his writing, he now oversees financial wellbeing support given to over 3m employees via his role at Salary Finance. He also provides financial preparedness advice to the heirs to fortunes and is an active angel investor.
Want to hear more from Jason? His Twitter handle is @jbthewealthman, and his blog lives at jason-butler.com/blog. Alternatively, if you prefer the paper-bound format then feel free to browse his author page on Amazon, or take a look at this other works which are listed below the interview.
Brad's books tend to fall under the following genres:
Interview with Jason Butler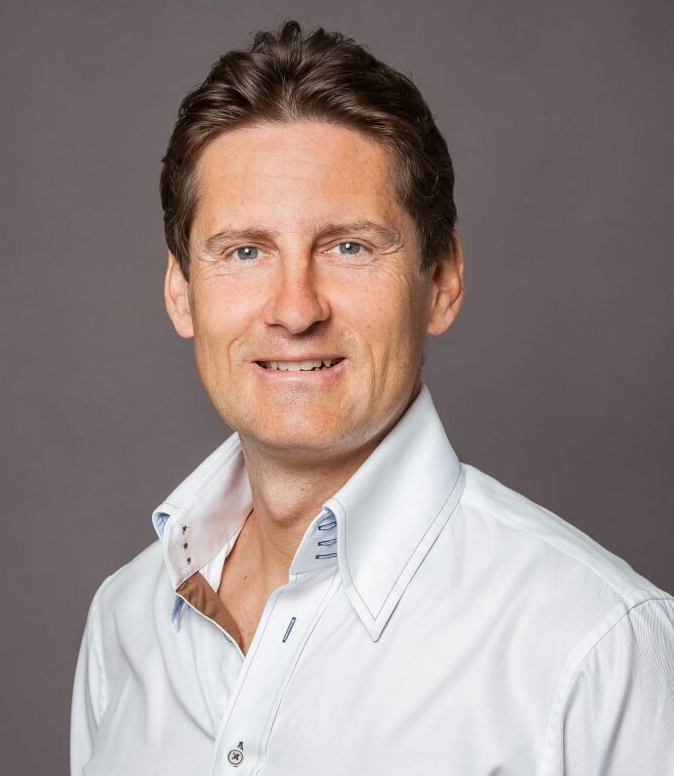 Please could you tell us a little about your professional background and why you felt inspired to write the book?
Jason: I am a Chartered Fellow of both the Chartered Institute for Securities & Investment and the Personal Finance Society. I had a 25-year career as a financial adviser, 17 years of which were leading the wealth management firm that I founded. I was inspired to write The Financial Times Guide To Wealth Management because my daughter said to me "Dad, you know a lot of things… why haven't you written a book?"
In the course of researching and writing your book – did you come across anything that surprised you?
I was surprised at both how much I did know and how much I didn't know. The first edition of the book came out in 2011 and a second edition in 2014.
For budding financial writers, what is the one piece of advice would you give to those writing to educate beginners about finance?
My advice would be to focus on three things. Firstly, the narrative or story that makes money relevant to everyday life. Secondly, have a clear understanding of who you're writing for. Thirdly, simplicity.
What else do you have going on that you'd like our readers to know about?
I'd love readers to check out my YouTube channel Jason Butler Financial Wellbeing. We are committing a lot of time and money to produce financial education content there.
Also, watch out for my new book, The Money Miracle, coming out later this year.
More about the Money Miracle:
"What type of relationship do you have with money? Does it love you and leave you? Are you just friends, going steady? Or are you soul mates?
Whether you find money scary, complex and boring, or exciting, intriguing and fun, in this engaging and easy to read new book, international financial wellbeing expert and Financial Times columnist Jason Butler explains:
Why the idea that money creates freedom and security is wrong
How to create financial abundance without chasing money and success
Why your daily money habits are more important than your level of education or how much you earn
Why developing good money habits is linked to your self-image and identity
The simple framework you can use to be financially healthier and happier
Peppered with real-life stories, anecdotes and examples, supported by the latest academic research and reinforced by pearls of ancient wisdom, The Money Miracle will show you how small actions really can get big results."
Register for updates about the future release of this promising title at jason-butler.com/books
And finally, I like to ask all authors; when saving and investing your own money, what is your preferred investing style?
My long-term portfolio is entirely evidence-based, comprising of a mixture of sustainable and traditional equity index funds. I also have significant holdings in investment property and in several private businesses run by other people.
The complete published works of Jason Butler
Money Moments: Simple Steps to Financial Well-Being
Whatever your age, education, income or wealth, Money Moments will give you the insights, understanding, inspiration and confidence you need to improve your financial well-being and get the most out of life.
Squeezing the Orange: Simple Ways to Live a Full Life
Written for all those who wish to live life to the fullest, Squeezing The Orange focuses on the activities and mindsets that lead some people to achieve the life they want, and others to settle for a life that'll do.
Essential personal finance: A practical guide for students
Essential Personal Finance is a guide to all the key areas of personal finance: budgeting, managing debt, savings and investments, insurance, securing a home and laying the foundations for retirement. It also provides an introduction to some of the essential foundations of a modern undergraduate finance qualification.