Being a student is not an easy thing to do. When you are at college, you are overwhelmed with educational and financial responsibilities that you have to control. And once you imagine a college student, a financially struggling one is likely to come into your mind. You cannot work full-time because of your studies, and managing money seems like real trouble. Well, it is not really so. Work on your money management skills or investing skills when being a student and reap the benefits in your entire life. We have listed some easy ways of how to save money as a student to help you achieve your budgetary goals.
First, it is essential to be smarter about the ways you spend your money. Eight out of ten students spend their money on buying fancy and expensive things, and the problem lies just there.
Let's dive into some interesting and easy ways to save money and yet have a decent student life.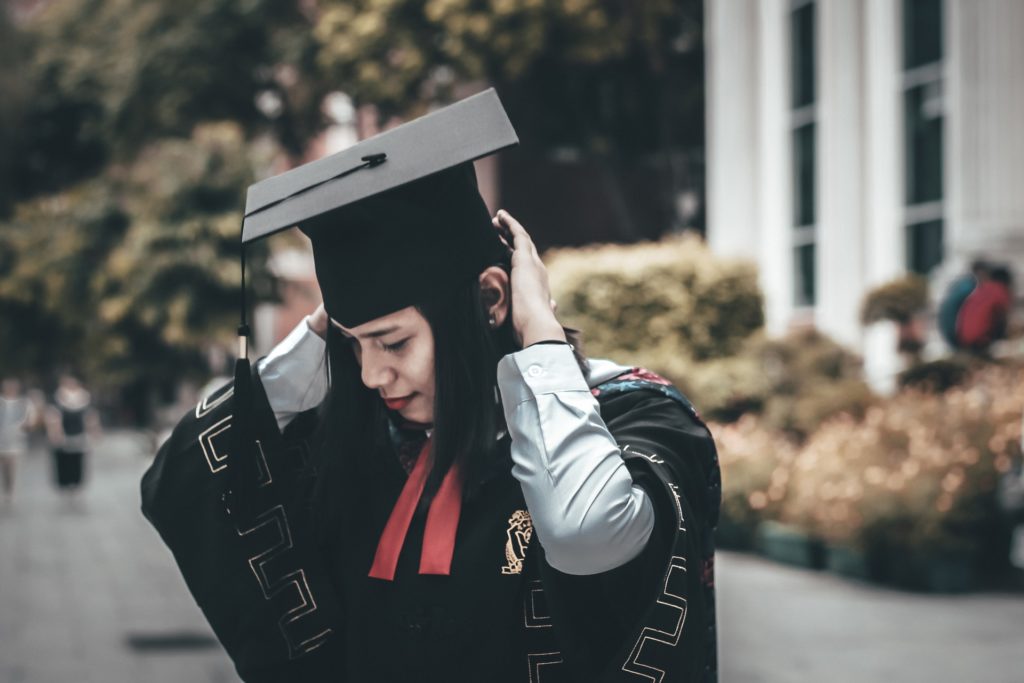 #1 Stop making impulse purchases
How often does it happen that you go shopping and buy things on impulse without considering whether you need them nor not? – Quite frequently, right? Nowadays, there are so many sale signboards at shopping malls, and there is no chance to skip them.
Well, to overcome this, you can set money-saving goals for yourself, and make purchases at the end of every month – shopping will be fun to do!
Having such restrictions, you will see how before putting any item into your shopping cart, you will ask yourself whether you require it. You will be shocked at how many No's you will get.
#2 Sell your last semester's books
Well, you do not need it anymore, right? Why not weigh off the bookshelf in your room and sell these books to new students? No doubt, you will have to buy economics textbooks for your new semester, and this will help you save quite a steep fare. It is quite hard to afford all the college textbooks when you are on a tight budget, and with such advice, you are not only saving money but also help other students in achieving their academic and financial goals.
You can even try renting corporate finance textbooks online. This applies not to just course books and notes, you can even implement this on many other school supplies.
You can save about 50% – 80% of your money by using second-hand books for your new semester.
#3 Get partial help with writing
Being a college student, you are to handle tens of writing assignments, and one of the ways to get help is writing services. Such help will cost you a certain amount of money. But if you cooperate with a writing service like CustomWritings.com, you can always order a part of your writing assignment and save some bucks.
#4 Make a budget
Though it seems like an old and conventional way of saving money, we could not emphasize it enough. There are plenty of tips on saving money as a student, and the one that helps you keep track of your transaction is a good budget. With the advancement in technology, everything has become simple. Now, you can create a budget using various budget-creating applications on your smartphone.
Start spending according to your weekly or monthly budget, and by the end of the month, you will see a good amount of saved bucks.
#5 You think you need a car?
One of the most expensive things to own is a car. Most students think that having a car will not only further their elevate but also ease their lives. But keep in mind that cars always need your investment: fuel, insurance, repairs, and other services. While you are at college, you can use many other means of commuting that will save you a large amount of money. One of the best alternatives is public transport. However, you can go to school on a cycle, skateboard, and a scooter if it is in the vicinity of your house.
Sharing Uber rides can also be a fun way to commute and save money.
#6 Do not go for groceries while you are hungry
One common mistake that students make is that they go grocery shopping hungry, and when they look at various food items, their hunger pangs become the reasons for buying unnecessary food items. You do not need big chips, biscuit packets, and cookies when you go shopping for weekly groceries.
When you are hungry, you are likely to overspend, which will disturb your budget.
#7 Start a side hustle
Starting a side hustle while you're a college student is the best thing that can teach you money management skills. You do not need a big investment, you can start small. Start a side business with your friends, and save all the money you make in profit.
Investing in the right places can add up, and create an impact in your life.
#8 Be aware of student discounts
Students are eligible for a variety of discounts and offers, and if you know where to look, you can save a pretty handsome amount of money. Discount offers are almost available on pretty much everything. You can get discounts on travel, retail, movies, software, food, and whatnot!
Googling is a fast way to get aware of available discount offers for students, and you can avail of them. There are many software discounts that you can get as a student, such as Canva, and Adobe Photoshop.
Have you tried any of these discount offers? If not, this is just the right time!
#9 Cut out your unnecessary subscriptions
When you are creating a budget for yourself, cutting out unnecessary subscriptions is important. You might not be aware of it, but probably some of your subscriptions are costing you a handsome amount that you could save. By regularly checking your subscriptions, you can easily cut out the ones you do not need anymore instead of being completely blinded and unaware of them. You might think that these $4.99 won't make a difference, but having, at least, five such subscriptions demands about $25 per month.
#10 Be selective about your gathering
As a student, one thing that eats a big share of your money is social life and gathering. The majority of social activities cost money, and if you are an extrovert, this is where all your money might be going. There are many cheaper ways of enjoyment and fun. Going to extravagant parties, and movie nights, you can simply sit at home and watch your favourite movie on Netflix.
Instead of going to a movie night, why not go camping or hiking with friends? This way, you are not only going to spend less but also enjoy the charms of nature. Try to find creative ways of doing fun instead of just going to boring parties and restaurants. You can always browse some ideas to spend weekends with pleasure and for cheap.
There are many perks of being a student and while we want you to fully enjoy these important days of your life, there are some things that can help you save money. Money management is a skill that will help you forever. During college days, students are on extremely tight budgets, and to avoid hand-to-mouth situations, it is essential to adapt and learn certain financial ways to sustain yourself and fully live your life as well.
Have you tried any of these money-saving tips and tricks? What worked best for you? Share your experience with us.