Recent statistics for  B2B eCommerce solutions show that almost half of B2B businesses are now selling their products online, a figure which they forecast will increase by another 40% within the next three years. Business books have shown that B2B buyers' habits are now taking on many of the characteristics of B2C buyers, in that they are increasingly demanding an exceptional online customer experience. Best of all, though, most are willing to pay a little more to get that. 
Given that business is increasingly being done online, it's essential to have a robust online presence to remain competitive. That is surprisingly easy to do using a purpose-built B2B eCommerce solution. However, as many are available, choosing the right one can be tricky. Therefore, this article aims to help you make an informed decision by listing the key features that will help you manage online selling. We will also discuss some of the best B2B eCommerce solutions currently available that will let your business hit the ground running.
Key Features of a Good B2B eCommerce Solution 
Given the B2B eCommerce solution is a critical component of your eCommerce business, careful thought is necessary when searching for the most appropriate one for you. Thought must be put into not only cost but also the features offered, the platform's ability to handle high traffic volumes, how easy it is to implement and operate, and the user experience it provides. 
As a word of caution, while B2C platforms can be cheaper than B2B equivalents, the two are not necessarily interchangeable because the two business models differ considerably. B2B buyers have more complex needs than B2C ones, and therefore, a B2C eCommerce solution is unlikely to have the correct functionality for use in a B2B environment. Consequently, B2B businesses should use a B2B-specific eCommerce solution to avoid short- and long-term headaches.
The following are the key features all good B2B eCommerce solutions will possess. Look for these, and your business will be on the right track to establishing an excellent online presence. 
1. The 'Company as a Customer' Principle 
Many individuals in your customers' organisation will likely utilise your eCommerce platform. Therefore, the platform must cater to the needs of different groups of buyers, managers, agents, etc. In addition, a business customer's representatives may require varying permissions and access levels. Therefore, look for the best investment platform with the ability to accommodate all roles and access rights your business customers may need. 
2. Personalisation Possibilities 
If you sell (or plan to in the future) products in different overseas markets, your chosen platform should be able to offer your target audience unique websites in their language and currency. Furthermore, each should be completely distinct and provide experiences relevant to specific verticals, meaning product catalogues and prices tailored to each customer are necessary. 
3. Business Automation 
Unlike B2C transactions, B2B business deals are often complex, including the ordering process. Therefore, a good B2B eCommerce solution will enable you to create custom-order workflows that provide the best customer possible experience. What's more, errors inherent to manual data entry can be reduced or even eliminated by centralising the quotation, contract management, and term negotiation processes. 
4. Pricing and Ordering 
B2B businesses have far more complex pricing, ordering, invoicing, and payment demands than B2C. Prices and terms are often subject to negotiation, although fixed pricing and terms are not unheard of either. Therefore, a good B2B eCommerce solution will accommodate traditional shopping carts, request for quote (RFQ), and order negotiation-type workflows. Furthermore, the solution should allow for minimum order quantities, custom pricing levels, and shipping rules.
5. Integrations 
Good B2B eCommerce solutions can integrate with other systems within your business, such as inventory management, accounting and invoicing, etc., thereby improving efficiency with automated workflows. Furthermore, a robust API will facilitate future integrations as your business scales. 
6. Device Responsive 
Nowadays, people work wherever they happen to be. No longer are they chained to a desktop computer; they can work while on the train, waiting for a bus, or even sitting on the loo using a mobile device such as a smartphone, tablet, or laptop computer. Therefore, the frontend, customer-facing interface be adaptive to different device types and intuitive to use, as should the backend interfaces used by both customers and your staff. 
7. Customisation Options 
The time may come when you need to do deep customisations to the platform to integrate better with your customer and back-office requirements. This may require the involvement of digital consultants or developers, and therefore a robust API will make their job simpler. 
8. Scalable 
As your business grows, your chosen system needs to grow with it. Therefore, it should allow for adding different websites, languages, currencies, products, integrations, and selling models in the future. 
The Most Popular B2B eCommerce Solutions Currently Available
Now that you are aware of the essential features to look for, here are six of the most popular B2B eCommerce solutions currently available.
1. OroCommerce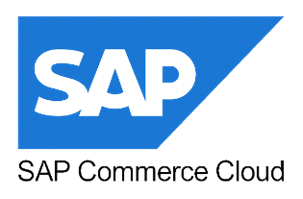 OroCommerce is an out-of-the-box eCommerce solution for creating a solid online presence using selling models like B2B2B, D2C, B2C, etc.
The platform has open-source architecture and enjoys the support of a broad community of developers and integrators. That means it is continually updated and refined, plus fine-tuning the platform to meet your specific needs is simple. Furthermore, it integrates with many other systems, including OroCRM 
OroCommerce was created by the same of the people that founded Magento, so it shares the same tried and tested principles and technologies.
2. Adobe Magento 

Magento is a popular open-source eCommerce solution that focuses mainly on B2C enterprises. However, a library of add-ons and extensions also allows the platform to cater to B2B applications, making it highly flexible and customisable. The downside of adding extensions and add-ons is that the total cost of creating a B2B eCommerce store can vary considerably depending on how many of those extras you need. 
3. SAP Commerce Cloud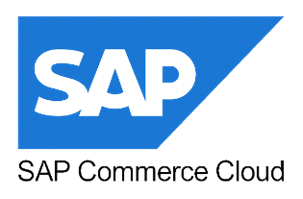 Previously known as SAP Hybris, the SAP Commerce Cloud has been around for some time now. It is a well-established and highly respected B2B eCommerce solution also suited to B2C applications.
One significant feature of this platform is it integrates seamlessly with other SAP ecosystem modules, such as Marketing, Sales, Business Solutions, etc. That is a huge bonus if your business already uses those.
Learn more here. 
4. Salesforce CommerceCloud 
The Salesforce CommerceCloud platform is an excellent choice for businesses looking to diversify from traditional commerce into eCommerce. It is a scalable, customer-centric solution that creates a seamless customer experience from first contact through to order fulfilment and after-sales. It closely integrates with CRM systems and includes features like personalisation, reordering, and backend workflows.
Learn more here. 
5. NetSuite Commerce 
NetSuite Commerce is Oracle's omnichannel B2B eCommerce platform that augments their ERP, CRM, POS and sales solutions. It is ideally suited to B2B, B2C, and D2C enterprises that need a multi-language/website/channel solution coupled with a top-notch customer experience.
NetSuite commerce is a popular platform used by numerous B2B and customer-facing retailers.
Learn more here. 
6. Optimizely 

Optimizely is a cloud or on-premise B2B eCommerce and digital experience solution perfectly suited to manufacturers, retailers, and distributors needing multi-channel selling and PIM system integration capabilities. It is loved by enterprises of all sizes, especially ones needing strong catalogue management and plenty of backend features.
Learn more here. 
Conclusion – which ecommerce solution should you invest in?
Online shopping continues to grow massively in B2C, and the habits of customers and businesses in that sphere are steadily spilling over into B2B also. It, therefore, makes perfect sense to start considering your B2B eCommerce strategy if you haven't already. 
The brutal reality is businesses that do not have a robust online presence will soon struggle to compete as their customers shift to purchasing via the internet. However, the transition from traditional commerce to eCommerce can be made easier by carefully considering the current and future needs of your business and customers and matching those to the features offered by the various B2B eCommerce solutions available.