Kevin Sullivan is the author of Anti-Money Laundering in a Nutshell: Awareness and Compliance for Financial Personnel and Business Managers.
Kevin is better known as the founder and President of The Anti Money Laundering (AML) Training Academy which you can visit at www.AMLtrainer.com
The AML Training Academy offers global AML training and advisory services for companies of all sizes, including customized packages for a wide variety of situations. Kevin brings 30 years of experience to the provision of advisory services.
Kevin has been kind enough to find time in his busy schedule to agree to a brief interview about his book. He also shares advice for any other promising finance writers out there. Read on to learn more.
Anti-Money Laundering in a Nutshell falls under the following book categories:
Interview with Kevin Sullivan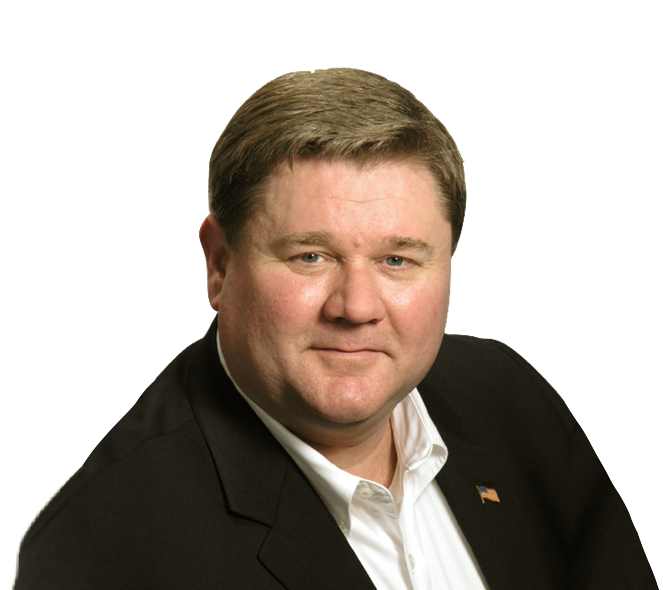 1) Please could you tell us a little about your professional background and why you felt inspired to write the book?
Kevin: I'm the founder and President of The Anti Money Laundering (AML) Training Academy. Coming from a New York City Irish home my path was either the priesthood or the police. Not so surprisingly I was deemed too much trouble for the clergy so I joined my family legacy in police work.
My interest in AML began in the trenches as an undercover narcotics officer with the New York State Police (NYSP). It was then I decided to follow the money and take a series of assignments specializing in financial crimes. Those assignments included a major crimes unit, the FBI led Hudson Valley White Collar Crimes Task Force, the El Dorado NY High Intensity Financial Crimes Area (HIFCA) as a Federal Agent, which is one of the largest AML task forces in the world. This interagency task force's usual case load consists of high profile organized crime and terrorist financing. There my primary duty was as the New York State Money Laundering Investigations Coordinator.
Wanting to backup my law enforcement experience with additional education I acquired a masters degree in Economic Crime Management and became a Certified Anti-Money Laundering Specialist (CAMS), Certified Anti-Money Laundering Professional (AMLP), and Certified Cybercrime Currency Investigator (CCI).
Following retirement from Law Enforcement I remained on the trail of dirty money through my company The AML Training Academy where I lend my 35 years of experience providing global AML advisory and training services. Additionally, I helped develop the Certified Anti-Money Laundering Specialist (CAMS) program and am a lead instructor of it's prep courses. I continue my support of ACAMS as a program developer, frequent instructor of various ACAMS certificate courses and speaker for live training seminars and webinars. I'm the former chapter chairman of the ACAMS New York chapter. Along with authoring the book, "Anti-Money Laundering in a Nutshell", I host C-Notes podcast, and have authored numerous published articles and interviewed for both print and TV media.
I was inspired to write the book because I felt there was a lack of understanding and appreciation for how and why AML paperwork lands on people's desks and the critical importance of that paperwork. I wanted those people seeing the paperwork to become more intimately familiar with the actual real-life implications of money laundering: Who commits these crimes? How does it affect the average person? I always felt that in many circumstances there is a lack of connection between AML staff and the seriousness of the situation. Money laundering allows bad people to do very bad things and I think every AML worker should totally comprehend that correlation. We should all have our eyes wide open and understand why AML is so important and how the trickle-down effect can come knocking at your door if left unguarded.
2) In the course of researching and writing your book – did you come across anything that surprised you?
Kevin: I didn't come across anything that surprised me while writing the book but I was surprised by the reception of the readers. Usually mentioning that they appreciated the easy to comprehend style. My style is simply to write like I talk (perhaps minus some of the swearing). I like to think that I am having a conversation with the reader while sharing a cold tall brew at the pub.
3) For budding financial writers, what is the one piece of advice would you give to those writing to educate beginners about finance?
Kevin: It's all about communication. If you're out to impress the masses about how intelligent you are and write in such a way that only Einstein could figure it out, then what good is it? People have to understand you. That's why they've dropped their hard earned money to purchase your book. With a topic like this, you are a teacher. The contents have to be understandable and relatable.
4) What else do you have going on that you'd like our readers to know about?
Kevin: I've recently begun a podcast titled "C-Notes". Listeners can tune in for all AML content including interviews with some of the extraordinary people I've had the opportunity to work with throughout the years. It's great to offer their knowledge and insight to our listeners whether it's a fellow undercover officer sharing a laugh about some crazy things occurring during their cases or the folks I've worked within AML who head up global financial institutions.
I'll also be opening the doors to my AML On Demand E-learning Library. I've always wanted to make AML training more accessible to a broader population while ensuring that the quality of the e-learning class would match the benefits of a live class. We've been able to incorporate all the bells and whistles of fully interactive classes so I'm very excited to launch the grand opening shortly at AMLtrainer.com/training
5) And finally, I like to ask all authors; when saving and investing your own money, what is your preferred investing style?
Kevin: Bank error in your favor! But seriously, I think it is important to invest in yourself. That does not mean buying a new Porsche to zip around in (although nice thought) I mean, educate yourself. Go to seminars, take various classes, join associations and network at their meetings. Read, become an information sponge. Put yourself in a position to succeed.