Higher education is, perhaps, one of the most important steps in our lives on many layers. It allows us to start becoming grown-ups for real steadily molding our lifestyle and financial independence. Aside from that, it can help us make new friends and find out lots of interesting new things. However, a college or university is not something that can teach you everything about adult life. That's why it's reasonable to catch some things either along with your general studies or after you finish them. One of such things is an investment, and there is a reason there are so many courses to learn it.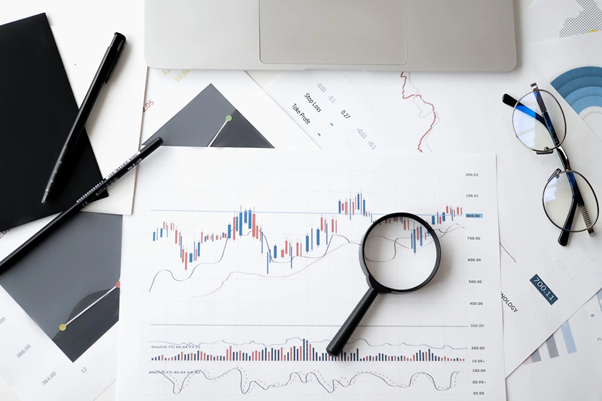 Investing in the future
The main reason to learn investment and how it's properly done is, of course, financial security. Whether you want to get in great shape money-wise before retirement or simply want to feel safe in the modern unstable world, doing investment properly can help you in every situation. Yet, doing investment is not exactly shown in practice at school, which means you have to fill that gap on your own. By seeking out a high quality and responsible source of education.
Considering the importance and need for knowledge of investment, however, you won't have any trouble finding independent courses that can teach you exactly that. Besides learning about the theory of the stock market, you'll also find out how it's actually done. And there are lots of zero-to-hero courses, so you don't need to worry, you'll get everything right in almost no time with these.
Top 5 Investment Courses for Students in 2021
1. Stock Market From Scratch for Complete Beginners on Udemy
Undoubtedly, one of the best investment courses online. You might sometimes ask yourself, "what is the best essay writing service on the internet?" The answer might come quite quickly. Here, we've got the same situation. This course is taught by a real stock market expert, Jatin Taneja who has years of experience in both investment and teaching. Aside from learning the main terms and concepts, you'll also find a lot about technical indicators, types of financial instruments, working with the right broker, and many more things.
2. Financial Markets by Yale University on Coursera
Yale University is often regarded as one of the best schools in the world and for a good reason. Approaching the financial markets from the leadership perspective, Robert Schiller, the instructor of the course provides you with some invaluable information regarding how the investment works from within. On top of that, you'll also find out a thing or two about risk management, thus, being savvier and more prepared for the aggressive stock market.
3. Introduction to Investment by Southwestern Community College's School of Business and Technology in Chula Vista
While this course is quite basic, with its instructor and college professor Frank Paiano teaching about the main elements of investment as well as its mechanism, you can still learn a lot for free. Yes, this course is offered completely free of charge to let more people find out how to invest properly and improve their lives in the future. So, if you feel like you need a place to start, this is the right spot.
4. Warrior Trading's Starter Course
If you're interested in a comprehensive and straightforward approach to investment, this course is for you. Aside from learning the practical aspects of the stock market, its environment, and processes, you'll also be able to chat with your peers and instructors. This, in turn, will inevitably provide you with some additional knowledge, which you might not get otherwise. While the course is definitely not the cheapest one, it consists of some of the most comprehensive material that will help you learn exactly how, what, and where to invest.
5. The Complete Financial Analyst Training & Investing Course on Udemy
Another course from Udemy, this one closes the toppers for being extensively theoretical. If you're in for the theory of investment and want to apply it the way you want, this is the place for you. Instructed by a lifelong expert, Chris Haroun, you'll dive deep into the world of investment and how it works. At the same time, the course doesn't require any prior knowledge, so you can just jump in even if you don't know a thing about investment.
Your academic education is worthy of investment
Indeed, investment courses are worthy of investment, no matter how great they might seem at first. Learning how to make your money work, however, brings a much bigger return in the future. By letting your finances work on its own, you can work on other things, thus, doubling what you can achieve financially.
Great written content, finance essay, lectures and interactive content will appeal to learners with different learning styles. Those who react positively to visual stimuli will enjoy video presentations, whereas learners who prefer proceeding through the logic at their own pace would much rather read an essay or an investing book for students.
Finding the investing course which is right for you will definitely make you feel much better as you grow personally as well as feel secure in the modern unstable world. The bottom line is that you learn quite a useful skill that gets more interesting as you explore it further.